Philadelphia 76ers Improving Three Point Range Accuracy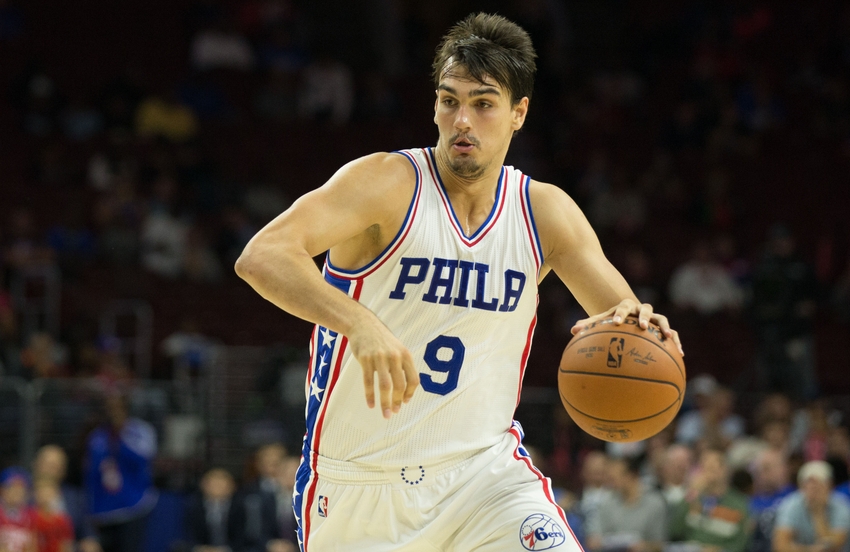 In a closely contested meeting between the Indiana pacers and Philadelphia 76ers, Sergio Rodriguez failed to score a trey in seven attempts. But the Philadelphia 76ers are actually much better at shooting three pointers this season.
From the moment of drafting Ben Simmons with the first overall selection of the 2016 NBA Draft, the mantra of the Philadelphia 76ers has been "surround him with shooters". But in the process, such long ball artillery such as Isaiah Canaan were not retained by the team, placing the fortunes going forward into the hands of new unfamiliar faces.
Those faces, although unfamiliar, are not unfamiliar to the NBA. As a matter of fact, Sergio Rodriguez is entering his fifth NBA season, Gerald Henderson is entering his eighth NBA season, and when he returns to the active roster, Jerryd Bayless
More from The Sixer Sense
In the loss to the Indiana Pacers, slumping Robert Covington roared to offensive life, scoring 23 points and shooting five of nine from three point range.  However, point guard Sergio Rodriguez chose a bad time to fall into a slump, missing all seven three point attempts.
The Philadelphia 76ers can't win for losing.
Some feel that the team is regressing in long range shooting.  And so, I set aside a bevy of meaningful articles to the "later" pile.  This is more important.  Just how the 76ers are doing on three point shooting accuracy?
You can rest easy folks.  The team is shooting more accurately from long range, and this team is still making introductions to one another.
Let's put this into perspective.  A young and somewhat incomplete roster of the Philadelphia 76ers this year shooting three points at 34.9 percent accuracy.  For the 2015-2016 season, the Philadelphia 76ers shot just 33.9 percent from beyond the arc. That is already a five percent improvement from a year ago.    In relative terms, the Philadelphia 76ers are 15th in the league right now at three-point accuracy, while they were just 24th in the NBA.
It could and should improve as the season wears on.
So while some of you may pine for the days of the thrilling Canaanball heroics, the team is actually in a much better place this year.
#CANAANBALL is coming. pic.twitter.com/F7Ip5z9O6x

— Óscar. (@OscarPerizHoops) July 20, 2016
The team should improve dramatically as they become healthy and grow more familiar with one another.  Until that time, the team needs to focus on the fundamentals to ensure the team is on the right track.  While the team's scoring has languished, and the rebounding has not delivered so far this year, the team is making significant improvements with long range shooting.
With the anticipated return of Ben Simmons, the shooting is the priority. Not everything is failling apart in Philadelphia.  This is a very good indication of better things to come.
This article originally appeared on