Brett Brown keeping expectations low for Sixers' start to season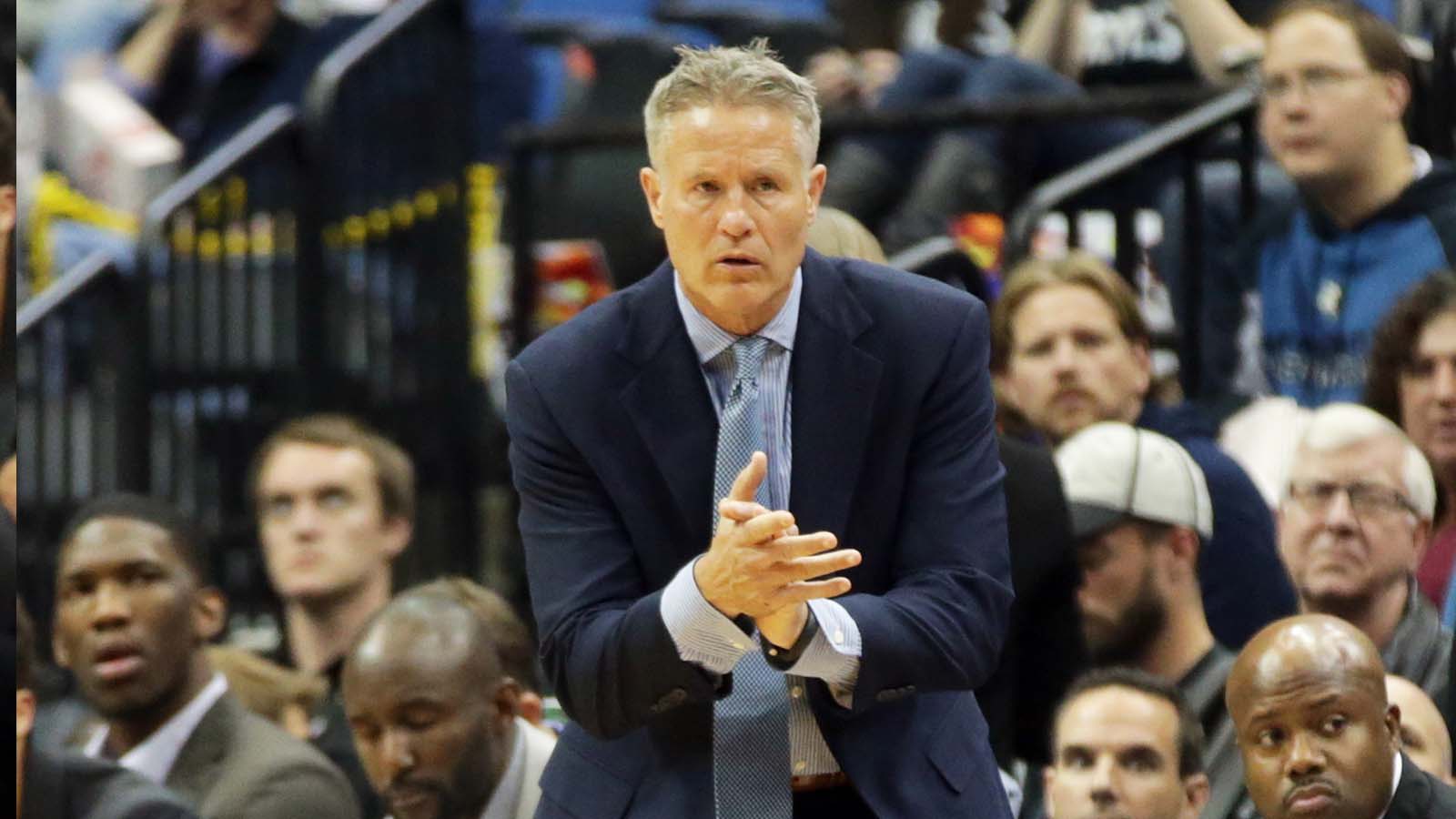 It's not exactly a secret that the Sixers won't be very good again this season, but the team's head coach is warning of an even slower start than fans may be anticipating.
Philadelphia has injury issues it's dealing with, and may have only nine players available to open the season in Boston on Wednesday. But beyond that, there's just not a lot of depth in terms of talent on the roster, so Brown is doing his best to proceed as cautiously as possible when discussing his team's outlook for the upcoming season.
#Sixers Brown: 'I see a group that will start slowly.' Should progress when injured guys can play.

— Tom Moore (@tmoore76ers) October 27, 2015
#Sixers Brown on opener: 'We will be ratty, offensively.'

— Tom Moore (@tmoore76ers) October 27, 2015
MORE NEWS:
Want stories delivered to you? Sign up for our NBA newsletters.