Philadelphia 76ers 92.8 PPG Is NBA Worst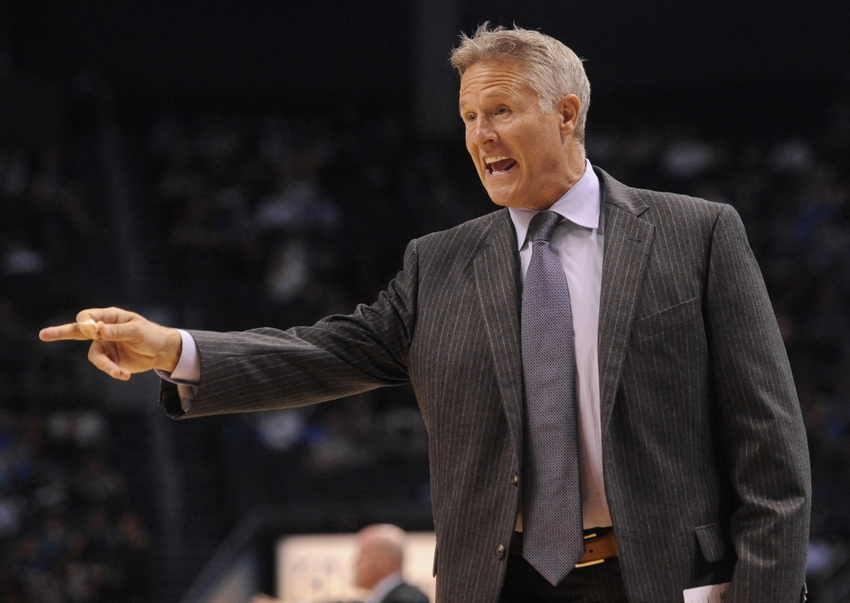 The Philadelphia 76ers are emphasizing defense this season. But the team's offense of 92.8 points per game is an NBA worst this year.
When an NBA head coach is working with a blank slate, he is forced to do three things very quickly:
I. He must assess the talent quickly and guess which players will compliment the best talent on the team. From the healthy players on the roster, he must go about setting the best five players into the starting lineup.
II. He must work with all players to develop their skills quickly. He must blend just enough playing time to five the player feedback to make practices optimally effective.
III. He must set the theme for the team, and then set about scheming an offense and defense to optimize the roster. More than just setting a static playbook, he must give the team roles to grow into, setting performance goals higher than present, but within the grasp as the team improves.
More from The Sixer Sense
Right now, the team is struggling once more on offense.  In a path which parallels that of last year's trajectory, much of the team has struggled to find accuracy in shooting.
Well, everyone but Joel Embiid and Ersan Ilyasova, that is.
Right now, head coach Brett Brown is stuck between a rock and a hard place. Players like Robert Covington, T.J. McConnell, and former player Jerami Grant play far better defensively than offensively.  And yet Brown has committed the team towards a defensive emphasis.  With that decision, he has committed to sticking with players who are less than ideal on offense right now.
That means the team will stick with struggling Covington.  It means that despite his inconsistent offense, the team will continue to give Dario Saric the benefit of the doubt.  It also means that unless he is resting, T. J. McConnell will see plenty of court time.
And what that means for the early part of the season?  The team will struggle offensively once more.  Hopefully, players will find their shot quickly.  But with multiple key players out of the rotation due to injury, don't look for Brown to over-scheme for a temporary fix.
This team must learn to score the hard way.  On shot at a time.
This article originally appeared on