Nerlens Noel 'feeling good' about his jumpshot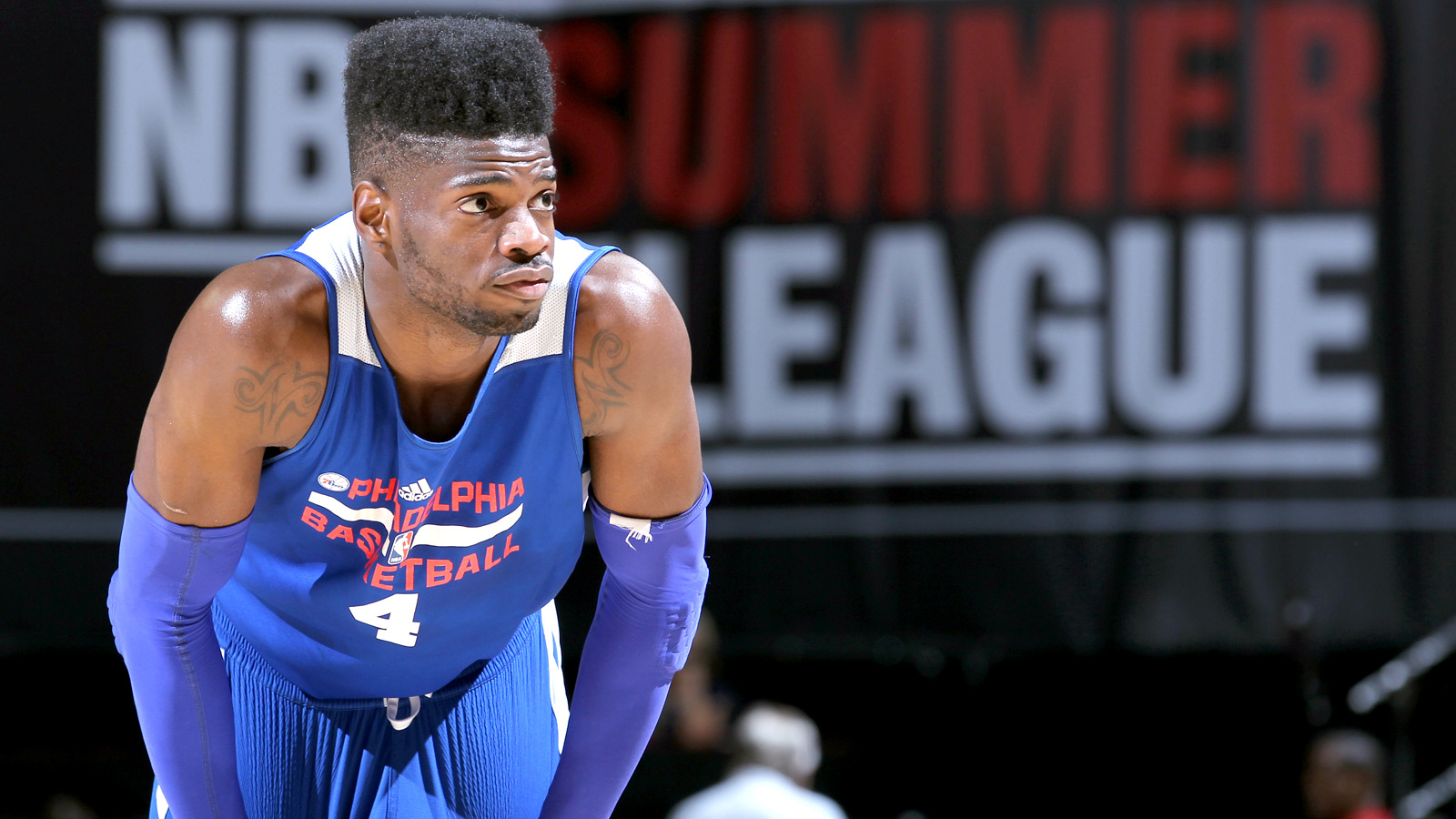 Nerlens Noel showed signs of being a solid defender in his rookie season with the Sixers, but there's no question that his offensive game needs some work.
Noel shot just 28.8 percent on attempts 3-10 feet from the basket, but the good news is that both he and head coach Brett Brown are feeling good about the progress he's making in improving his jumpshot.
"I've been getting them up after practice, and it's been looking good," Noel said following Thursday's workout at the Philadelphia College of Osteopathic Medicine. On Wednesday, Noel went through some individual drills that seemed to focus on mid-range, straightaway shot attempts. He even tried his hand at a couple three-pointers from the top of the arch.

"I've tried to shoot as many [jump shots] as I can throughout the pre-season to get comfortable with it entering the regular season," said Noel, who's converted three of the 14 pre-season shots he's hoisted from distances between five and 19 feet away from the rim.

"I feel good. I hit some," said Noel. "It's just about establishing some more rhythm shots, and feeling it out."

His head coach agreed.

"I just see that he wants to shoot it," Brett Brown said of Noel's willingness to work on his mid-range game. "He looks confident when he rises up. He's not rickety. He's not flinching… or rising up if somebody's off him."

MORE NEWS:

Want stories delivered to you? Sign up for our NBA newsletters.