Phil Jackson To Present Jerry Reinsdorf At Hall Of Fame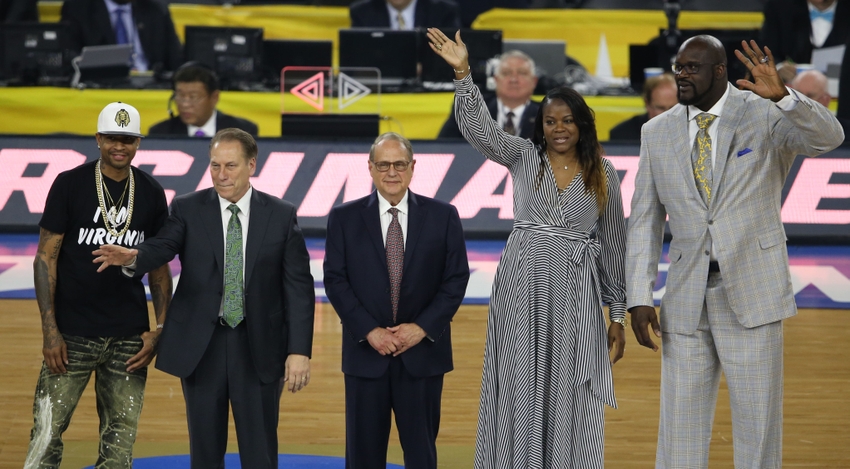 New York Knicks team president Phil Jackson will be one of the ceremonial presenters at the Hall of Fame induction of Jerry Reinsdorf.
---
As New York Knicks fans reluctantly acknowledge, the Chicago Bulls dominated the 1990s. In the six full seasons that Michael Jordan played during the decade, the Bulls won six NBA championships.
One of the architects of that unforgettable stretch of dominance is going to be inducted into the Hall of Fame in 2016: Jerry Reinsdorf.
Reinsdorf has been the owner and Chairman of the Bulls since he bought the team in 1985. He and Jerry Krause orchestrated the moves that made Jordan, Phil Jackson, and Scottie Pippen the holy basketball triumvirate that they were.
According to K.C. Johnson of The Chicago Tribune, Jackson and Pippen will be the ceremonial presenters at Reinsdorf's induction.
Phil Jackson & Scottie Pippen will serve ceremonial role as Jerry Reinsdorf's Naismith Hall of Fame presenters Friday in Springfield, Mass.

— K.C. Johnson (@KCJHoop) September 6, 2016
This should be fun.
Reinsdorf was the owner of the Bulls when Jackson and Pippen helped Chicago win six NBA championships. He was also the owner of the Bulls when Chicago ran Jackson out of town and traded Pippen to the Houston Rockets.
Though it stands to reason that any unresolved issues have since been resolved, there's a chance that we could be in for some must-see television.
Knicks fans were likely ecstatic when Reinsdorf traded Pippen and let Jackson go. Even without Jordan, those two had been a thorn in New York's side for a full decade by the time their sixth championship was won.
Thus, in the eyes of the Knicks, Reinsdorf did great things.
Jackson, now team president of the Knicks, will look to lead New York to similar success. He has a franchise player in Carmelo Anthony, a rising star in Kristaps Porzingis, and signed the likes of Courtney Lee, Joakim Noah, and Lance Thomas to four-year contracts.
Before watching the Knicks take the court in 2016-17, Jackson will revisit his legendary past at the Hall of Fame induction ceremony.
This article originally appeared on