Report: 'Inaccurate' to say Pelicans are shopping Ryan Anderson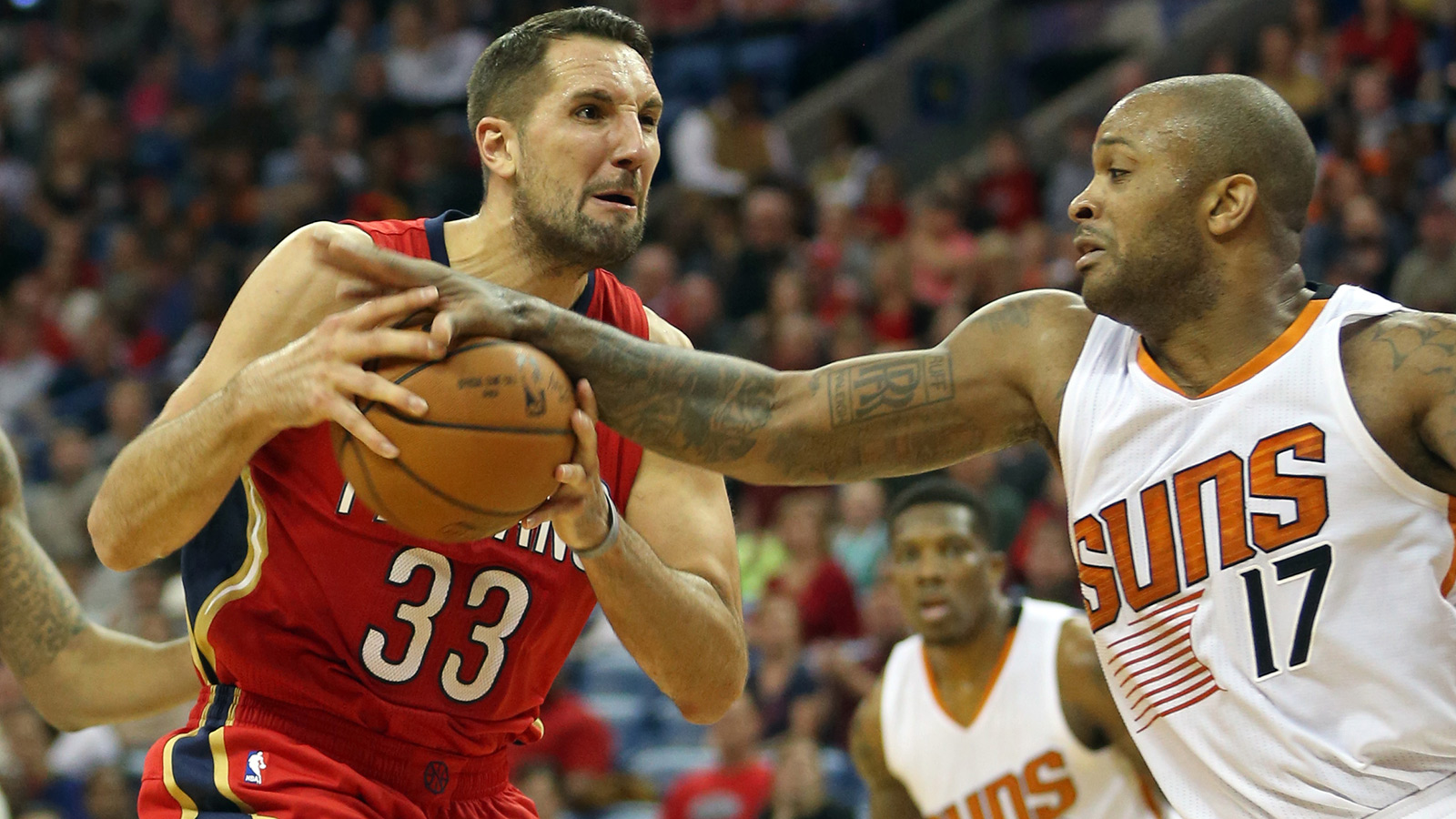 Ryan Anderson's name will be mentioned in plenty of trade rumors this season, for a couple of reasons. The first is that the Pelicans aren't very good, and could use a talent upgrade at multiple positions.
But the second might be the reason a deal actually gets done.
Anderson will be an unrestricted free agent at the conclusion of the upcoming season, and with the salary cap set to spike upwards of 30 percent next summer, there will be one or more teams willing to overpay for Anderson who might feel that his bench scoring could be the missing piece to their puzzle.
As of right now, however, the Pelicans are merely listening to proposals.
Most trades won't happen until the Feb. 18 deadline gets much, much closer. If the Pelicans aren't liking the offers they're receiving, they may at some point try to get value in return for Anderson before he (in all likelihood) bolts this summer.
Teams are indeed calling New Orleans in pursuit of stretch four Ryan Anderson, but the notion they are shopping him, I'm told, is inaccurate

— Marc Stein (@ESPNSteinLine) December 16, 2015
Word is Pels, while indeed actively exploring trade options and engaging with other teams, have merely listened on RAnderson pitches so far

— Marc Stein (@ESPNSteinLine) December 16, 2015
MORE NEWS:
Want stories delivered to you? Sign up for our NBA newsletters.