Pelicans Grades: New Orleans Pelicans Grind Out First Win Against Bucks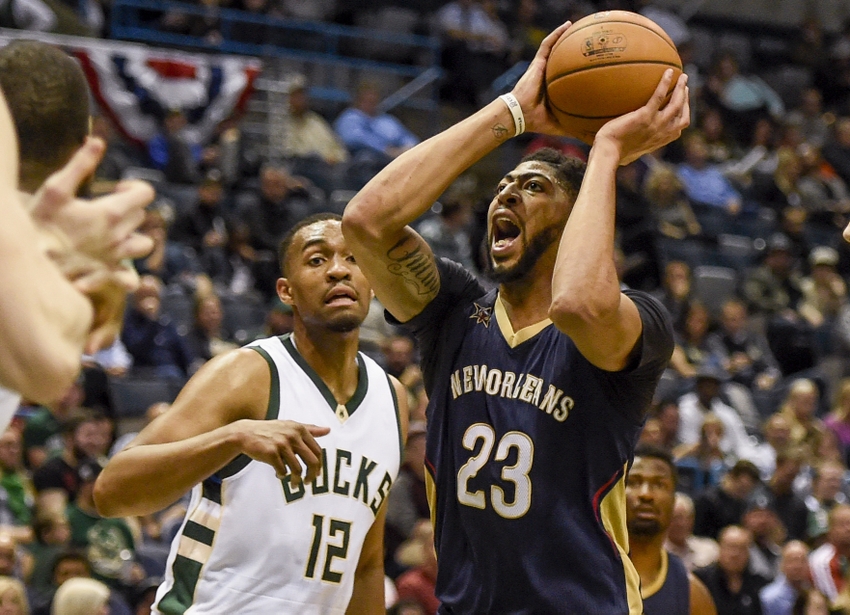 The New Orleans Pelicans found a way to grind out their first win of the season on the road against a physical Milwaukee Bucks team.
… And exhale!
The New Orleans Pelicans got their first win of the season tonight in Milwaukee. Some quick takeaways overall:
The ball moved much smoother on offense and it turned into a lot of easy looks. Most importantly, guys were knocking their shots down. Tonight, the Pels looked much closer to the team fans thought they would be watching this season.
There were a few moments in the second half that things could have turned south, but New Orleans fought hard. They deserved a much overdue win tonight.
Anthony Davis summed it up perfectly to Jen Hale in post game,
"It's about damn time."
Frazier has been a fun player for Pelican fans to watch as we anxiously wait for Jrue to get back. Tonight he was tied with AD for the highest +/-, dished out 10 assists and scored 15 points. There was a few times his small size got him into trouble on D, but its tough to find much wrong with what he brings this team right now.
I thought Moore shot well enough in the 3rd quarter to get this grade. He did more than enough to keep me excited about his roll on offense and finished with 20 points. Defensively, he was solid as always.
Dante
Cunningham
SF/PF,
C+
His success behind the arc might have been a factor in his move to the starting lineup. Tonight he struggled finding his range. Despite getting the start over Solo, he only saw 19 minutes compared to Solo's 31.
Terrance Jones had a nice game. He grabbed seven rebounds and was perfect from the free throw line. He can make fans scratch their head when he tries to do too much on offense and he did that once or twice tonight.
Anthony Davis was fantastic. He finished the game with important free throws and a huge baseline J. Some of the things he did in this game reminded me that I still haven't seen definitive evidence that he wasn't created in a lab. We are so blessed.
When he stayed within himself on offense he was effective. Anytime he has to create or handle the ball in transition, it gets ugly – evident by his four turnovers. He picked up six rebounds and five assists, to go along with eight points. He brought it on defense and flashed a few times getting his hands in the passing lanes.
As long as Asik does what he did tonight, he will find time in the right circumstances. He played great in his roll. At a critical point in this game he was able to pull off an and-1, a dunk and a block. Not a typo.
Langston
Galloway
PG/SG,
B-
Galloway didn't play his most inspiring game tonight, but he didn't do much to kill the Pelicans when he was asked to run the offense with Frazier out. He struggled from the field but did pull down five rebounds.
I felt Buddy played one of his better games of the year. In 16 minutes he was able to knock down 3-6 from deep, and a couple came at important moments. His handle continues to be a little loose, and it showed with Milwaukee's length.
The New Orleans Pelicans will travel back home Saturday to host the Los Angeles Lakers. Tip is scheduled for 6:00 PM CST.
More from Pelican Debrief
This article originally appeared on