Pelicans guards impressed with Anthony Davis' three-point shooting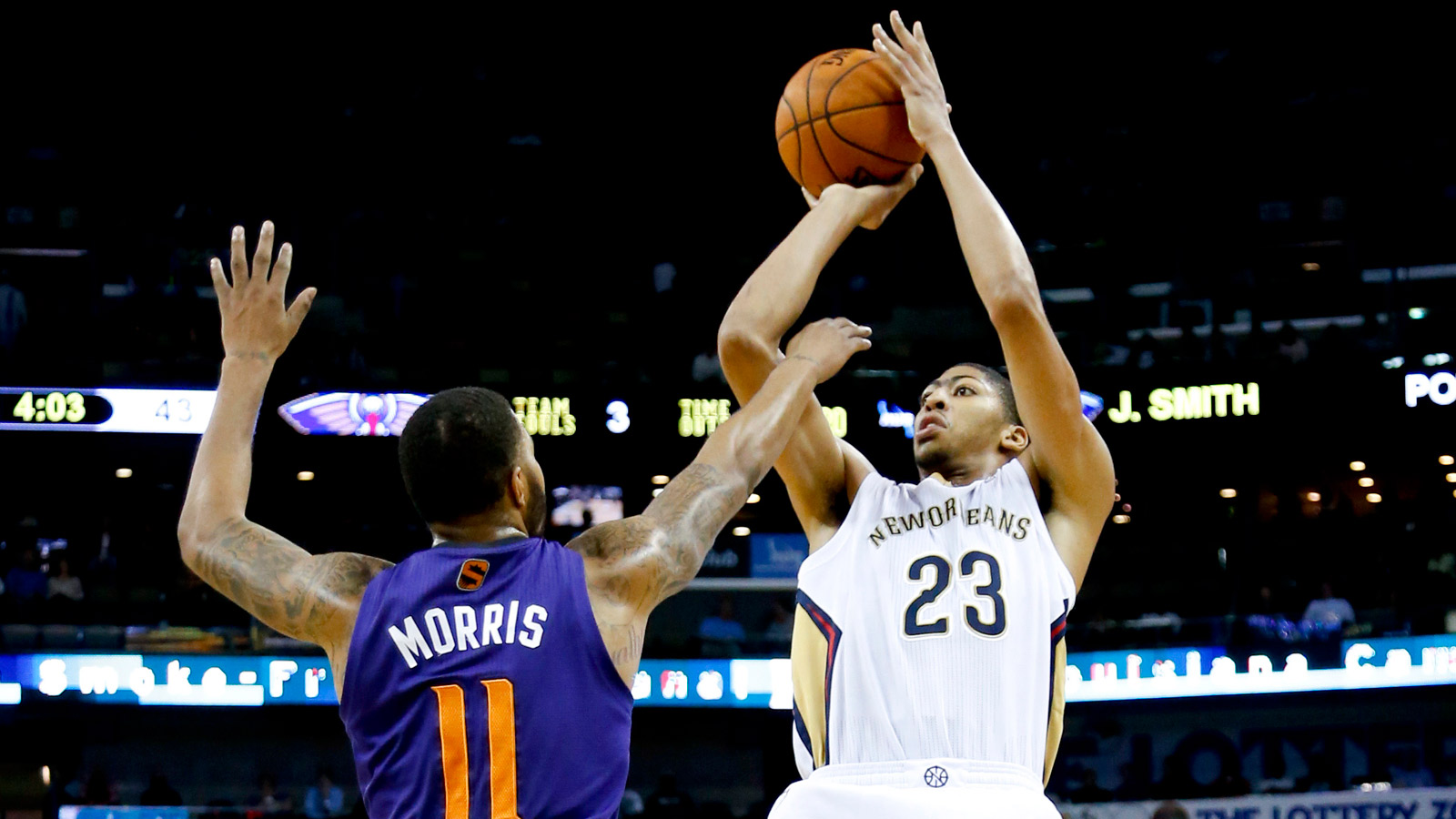 Anthony Davis has been working on his three-point shot during the offseason, which is something that the new head coach in New Orleans, Alvin Gentry, had specifically requested.
It's one thing to ask your power forward/center to shoot threes, but it's another entirely for him to pick it up so quickly. Davis has apparently done the latter, and has drawn praise from some of the guards on his team for being able to do so in an effortless fashion.
"He knocked down some threes, besides the corner (three), and he looked at me," Evans recalled Thursday morning. "But I said, 'It's not in (an official) game.'

"(His shooting stroke) definitely looked good. He worked on it all summer; I was around him in the summer in New Orleans. He was shooting a lot of threes. If he gets that down, the sky is the limit for him."

"You can tell he's been in the lab. He's definitely put in some work on his range," Pelicans point guard Norris Cole said. "He already had a silky-smooth jumpshot in mid-range, but he's stepped back and worked on it. When he's open I'm going to find him. And I told him, every time I find him, shoot it. It's a shot that he can make, and he makes it at a high rate, so there's no need to do anything else (but take it) when he's making it at that clip."

"With his size, any time he shoots, he's going to have a good look," Evans said of firing over defenders. "Especially mid-range. That's what he does best. Every time he shoots a mid-range, I think it's going in. Now he's just stepping out to the threes. (Wednesday's) showing was impressive."
MORE NEWS:
Want stories delivered to you? Sign up for our NBA newsletters.