Paul Pierce weighs in on Deron Williams' 35-point outburst: 'It's great'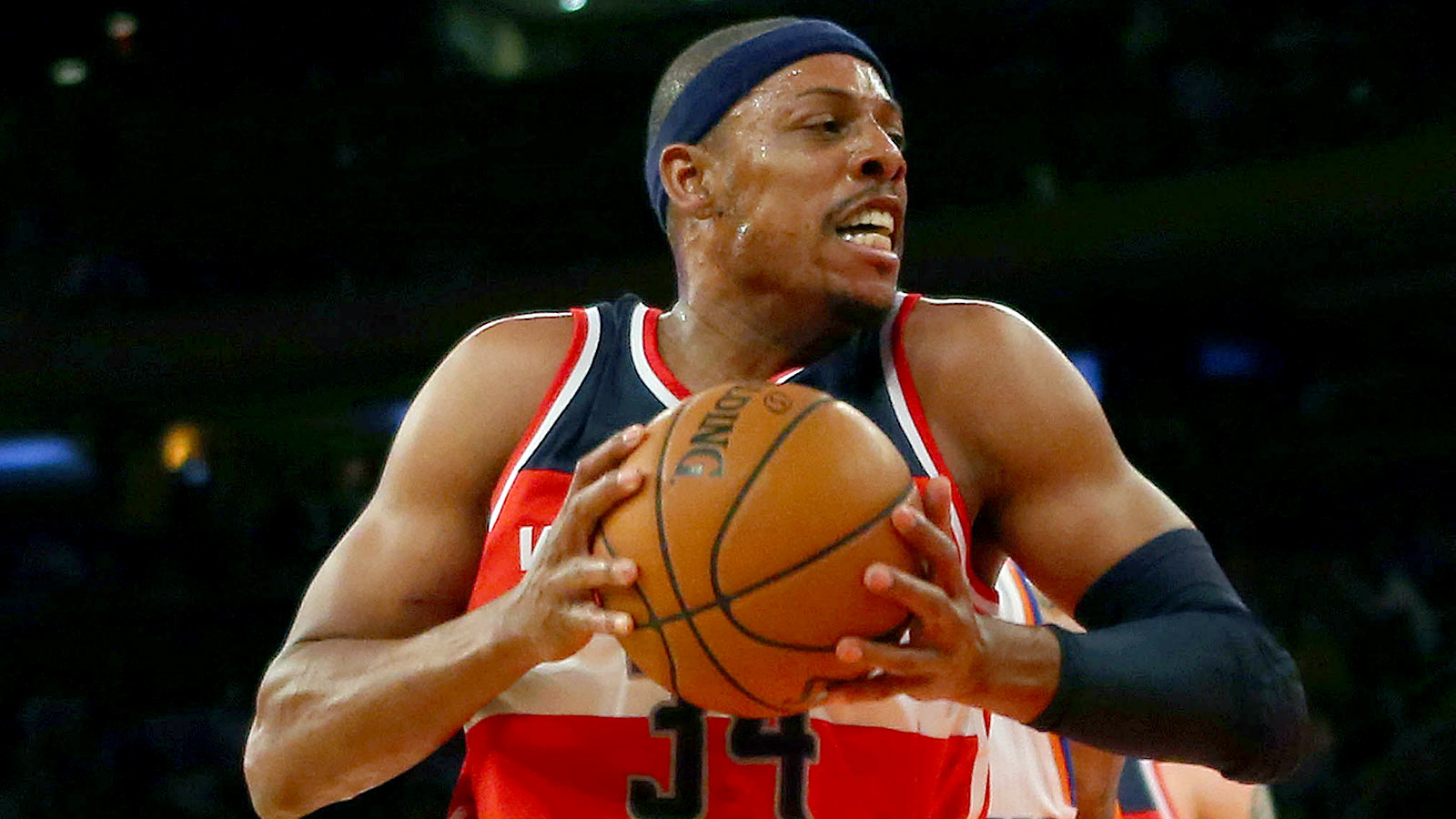 There's just no stopping Wizards forward Paul Pierce. The only way to slow him on the court lately has been to give him a bunch of off days. But even then, Pierce manages to make headlines.
The Truth had cast some shade at former teammate and Nets point guard Deron Williams recently, and it seemed as if Williams got the upper hand with a 35-point performance in Brooklyn's Game 4 win against the Atlanta Hawks. A bit of a "take that!" to Pierce, right?
Yeah, not so much, since the Wizards' master of trash talk can apparently spin anything.
"I think it's great because I know that's what he's capable of," Pierce said. "That's probably why I said a lot of the things I said because I know what Deron Williams is capable of. The player you saw last night, that's what you kind of expect out of him and it's all a mindset, man. You just got to go out there and will yourself every night."
(h/t Washington Post)
Photo Credit: Adam Hunger/USA Today Sports