Paul Pierce remains back-and-forth on retirement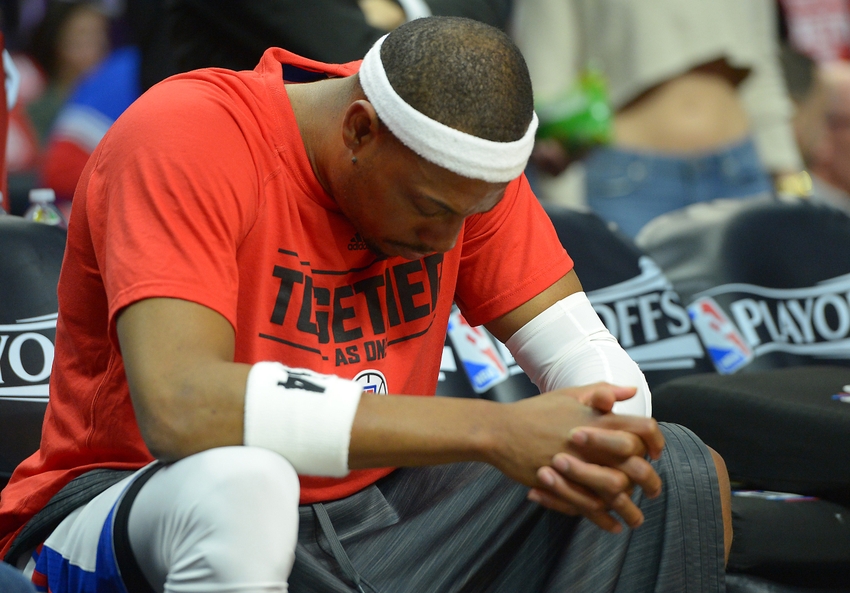 Paul Pierce's stance on retirement depends on the day, according to LA Clippers head coach Doc Rivers.
It seems like every other week, we get a new update about Paul Pierce's uncertain future. This week's update comes from head coach Doc Rivers at a charity event in Boston on Tuesday.
Rivers said that the 38-year-old remains on the fence about returning for his 19th season.
"Depends on the day I talk to him. Paul has had the summer, he's gone back and forth," Rivers said while back in Boston to host the annual ABCD Hoops Dream fundraiser at TD Garden via ESPN. "I think he has a right to do that. I really do."
The Clippers head coach said Pierce did not have the best year last year. Rivers said he thinks that is why Pierce is working to come back.
"But he still may change his mind next week. So we just have to wait. I told him if I see him at training camp, I'm assuming he's playing." Rivers said.
Rivers also said he would tell Paul if he could not play. However, the head coach believes Pierce can still play.
Whenever Pierce does retire, Rivers reiterated that it should come as a member of the Celtics. Rivers says the he has already talked to members of the Celtics front office about Pierce.
"The day [Pierce] retires, he's going to retire a Celtic. He has to. Paul's a Celtic. So when he retires, he's got to retire as a Celtic. I don't think anyone disagrees with me." Rivers said.
Clearly, Rivers still shares a connection to Pierce dating back to their lone championship with the Celtics. However, it does not seem like Rivers or Pierce knows if the small forward will continue playing basketball in 2016.
Will Pierce retire? Will he return to Boston?
Looks like we will not know for sure until camp begins next month. Hopefully, Pierce is preparing as if he will return. The veteran will need to be in shape as he competes for time with Luc Mbah a Moute, Wesley Johnson, and other wings.
Pierce still has a guaranteed contract for the 2016-17 season. He will make $3.53 million this season, and he still has a salary for the 2017-18 season.
This article originally appeared on