Paul George Out with Ankle Injury Against the Boston Celtics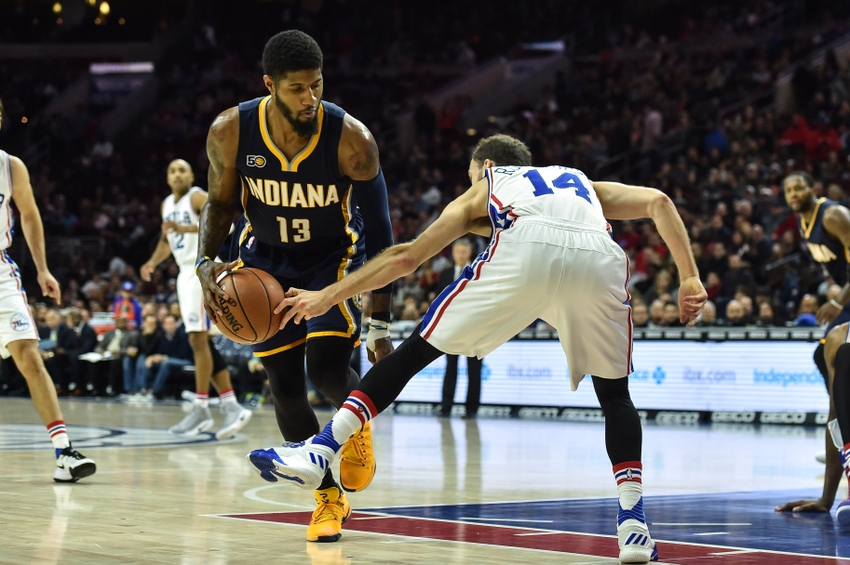 Paul George is out according to the Indiana Pacers as they get ready to take on the Boston Celtics.
Paul George is out tonight as the Indiana Pacers take on the Boston Celtics.
We knew Paul George had injured his thumb during the Indiana Pacers loss to the Philadelphia 76ers, but the ankle injury wasn't apparent during the game.
Coach Nate McMillan told reporters that he 'tweaked' his ankle during the game and that he was being evaluated as of 5 p.m.
The last time Paul George didn't suit up for the Pacers was the regular season finale against the Milwaukee Bucks last season.
This is the first game he will miss due to injury since he broke his leg in 2014. However, he would have likely missed a month had the Pacers made the playoffs in 2015. PG hurt his knee in the regular-season finale that season after coming back and playing six games.
UPDATE: Paul George is out tonight (sprained left ankle).

— Indiana Pacers (@Pacers) November 12, 2016
C.J. Miles will replace Paul George in the starting lineup according to the Indianapolis Star's Nate McMillan.
We were only one game into the C.J. Miles as a starter experiment, but both he and Monta Ellis will need to step up tonight in Paul George's absense.
More from 8 Points, 9 Seconds
This article originally appeared on