Pacers' Paul George listed as questionable vs. Mavericks with illness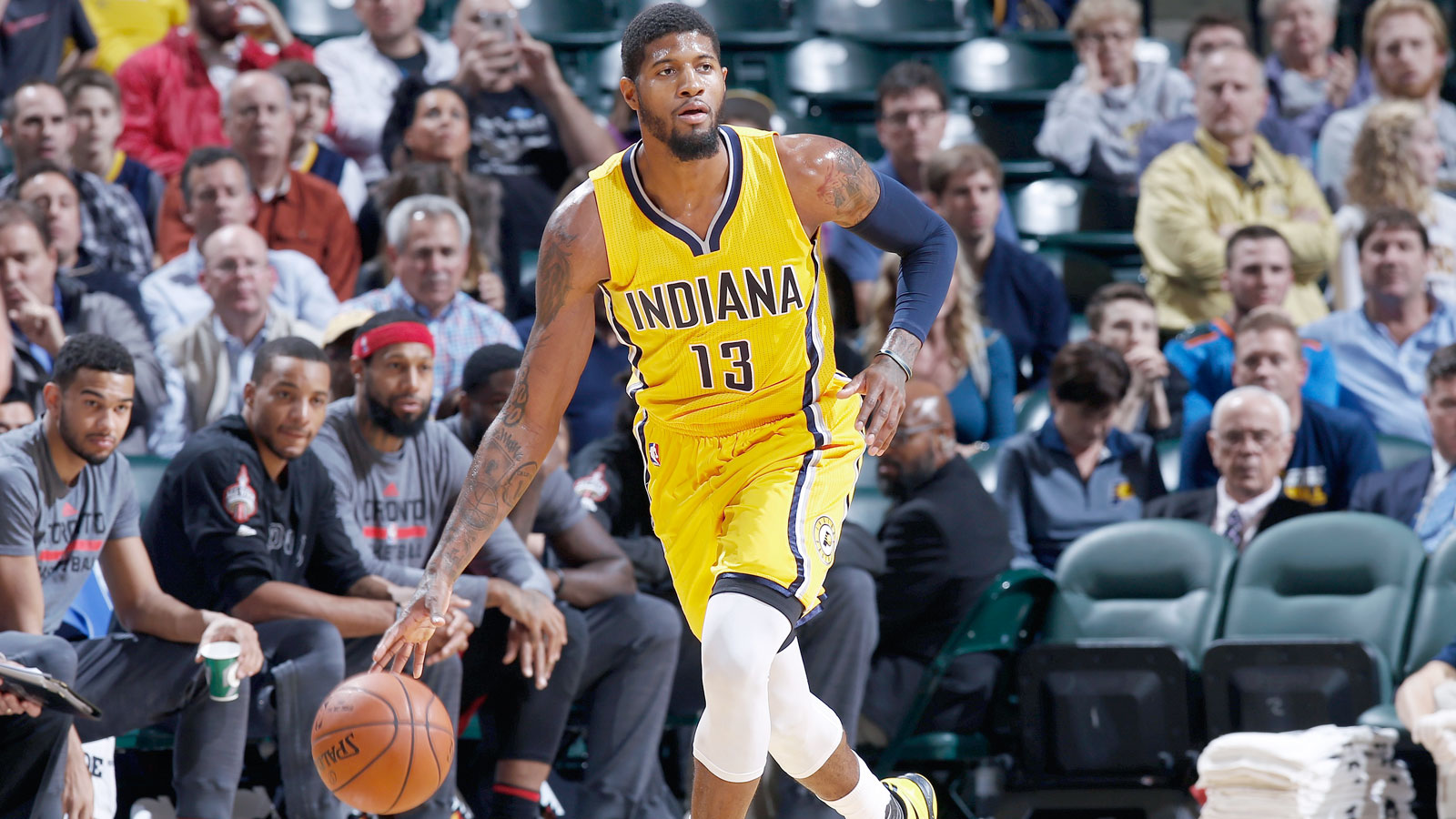 Indiana Pacers star forward Paul George is listed as questionable for Wednesday's game against the Dallas Mavericks because of an upper respiratory infection, according to the team:
Though George missed practice on Tuesday because of the illness, coach Frank Vogel expects George will make a full recovery, according to Nate Taylor of the Indianapolis Star:
Injury report for tomorrow: Paul George (upper respiratory infection) is questionable. Myles Turner (chip fracture, left thumb) is out.

— Indiana Pacers (@Pacers) December 15, 2015
George has yet to miss a game this season. He's averaging 26.5 points, 7.8 rebounds and 4.1 assists (all career highs), while making a career-high 3.2 three-pointers per game and shooting a career-high 43.3 percent on threes.
Paul George is not with the Pacers today. He has an upper respiratory infection.

— Nate Taylor (@ByNateTaylor) December 15, 2015
The #Pacers have listed Paul George as questionable for tomorrow. Frank Vogel says he's confident George will play.

— Nate Taylor (@ByNateTaylor) December 15, 2015
The 14-9 Pacers have been eight points per 100 possessions better with him on the floor, according to The Score.