Paul George hangs out with soccer star James Rodriguez (PHOTO)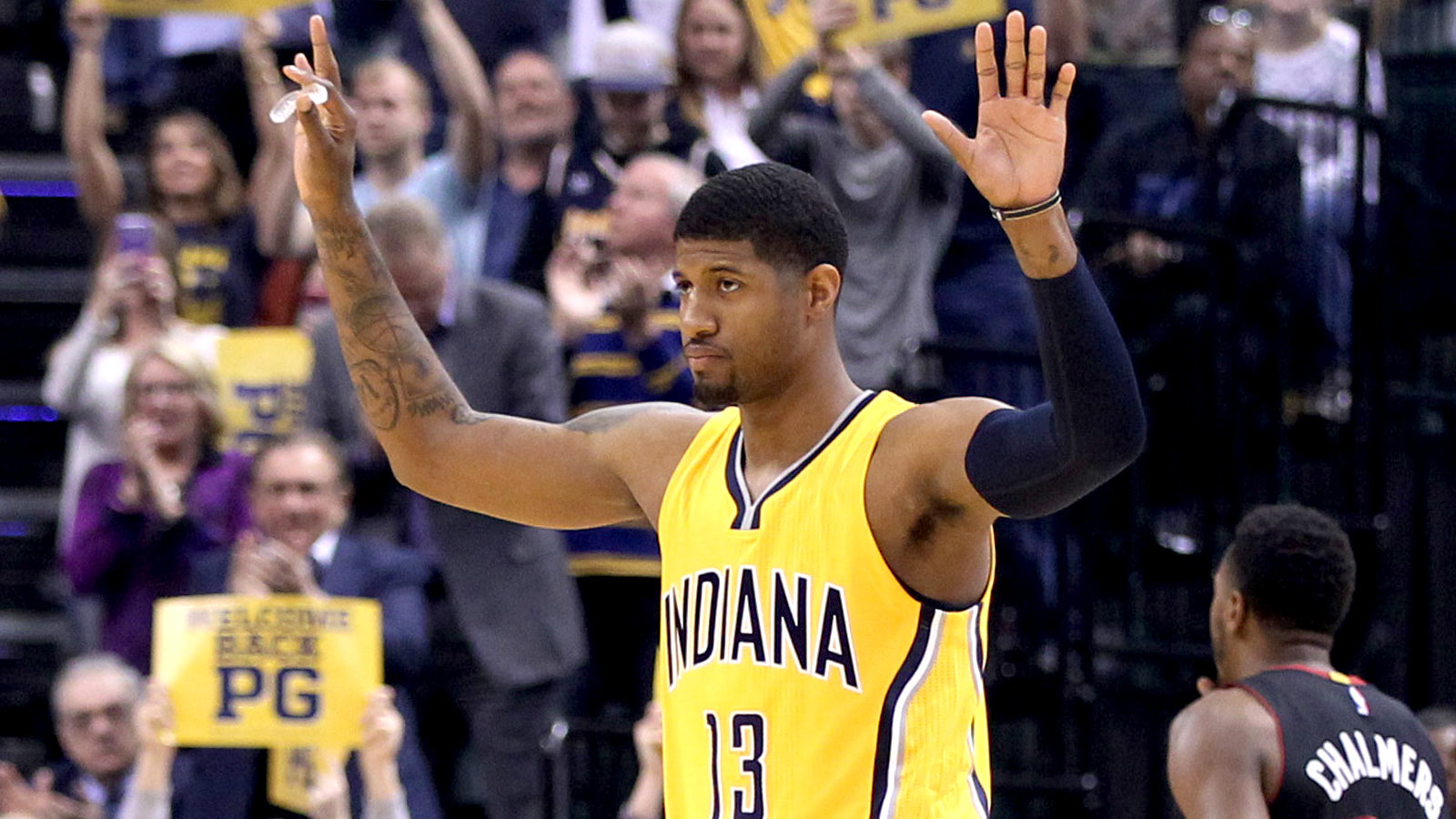 You never know who's acquainted across the wide world of athletics. It's almost a community unto itself.
Real Madrid star and Colombian national team member James Rodriguez was eliminated from the Copa America less than two weeks ago in a thriller against Argentina, and he's now vacationing stateside, where he met up with Indiana Pacers forward Paul George to break bread and gift George a signed jersey.
NBA fans are probably unfamiliar with Rodriguez, but here's what you need to know to appreciate just how cool this must have been for George: You're familiar with Cristiano Ronaldo, right? One of the best soccer players in the world? Rodriguez is seen by many as the heir to Ronaldo at Real Madrid. So, yeah. Pretty, pretty cool for Paul George.
Photo Credit: Brian Spurlock/USA TODAY Sports