Paul George a Game-Time Decision Against the Boston Celtics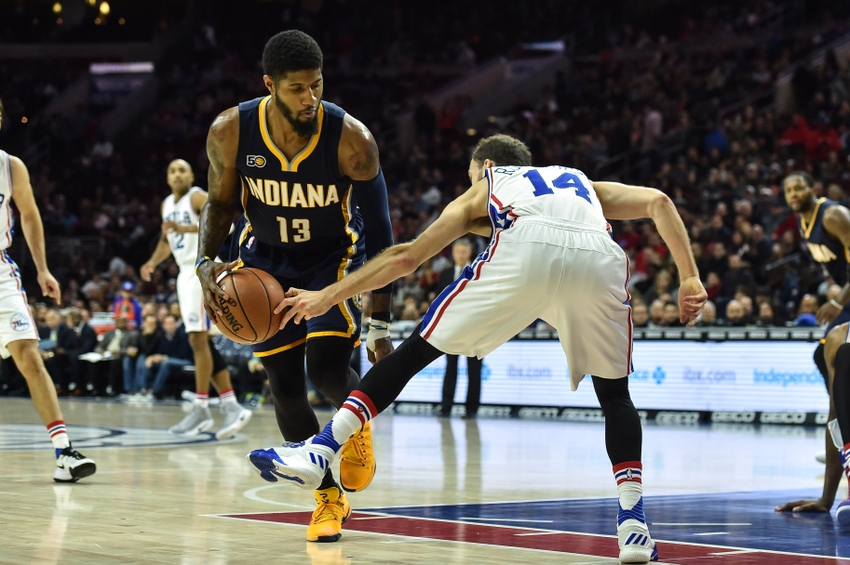 Paul George is a game-time decision according to Nate McMillan as the Indiana Pacers get ready to take on the Boston Celtics.
We knew Paul George had injured his thumb during the Indiana Pacers loss to the Philadelphia 76ers, but that's not why he's a game-time decision tonight.
Coach Nate McMillan told reporters that he 'tweaked' his ankle during the game. He's being evaluated at the moment and will be given the red or green light soon.
The last time Paul George didn't suit up for the Pacers was the regular season finale against the Milwaukee Bucks last season. He hasn't missed a game for injury since he broke his leg in 2014.
We will update this story as more information becomes available.
More from 8 Points, 9 Seconds
This article originally appeared on