Stephen Curry turned Blazers owner Paul Allen into a new meme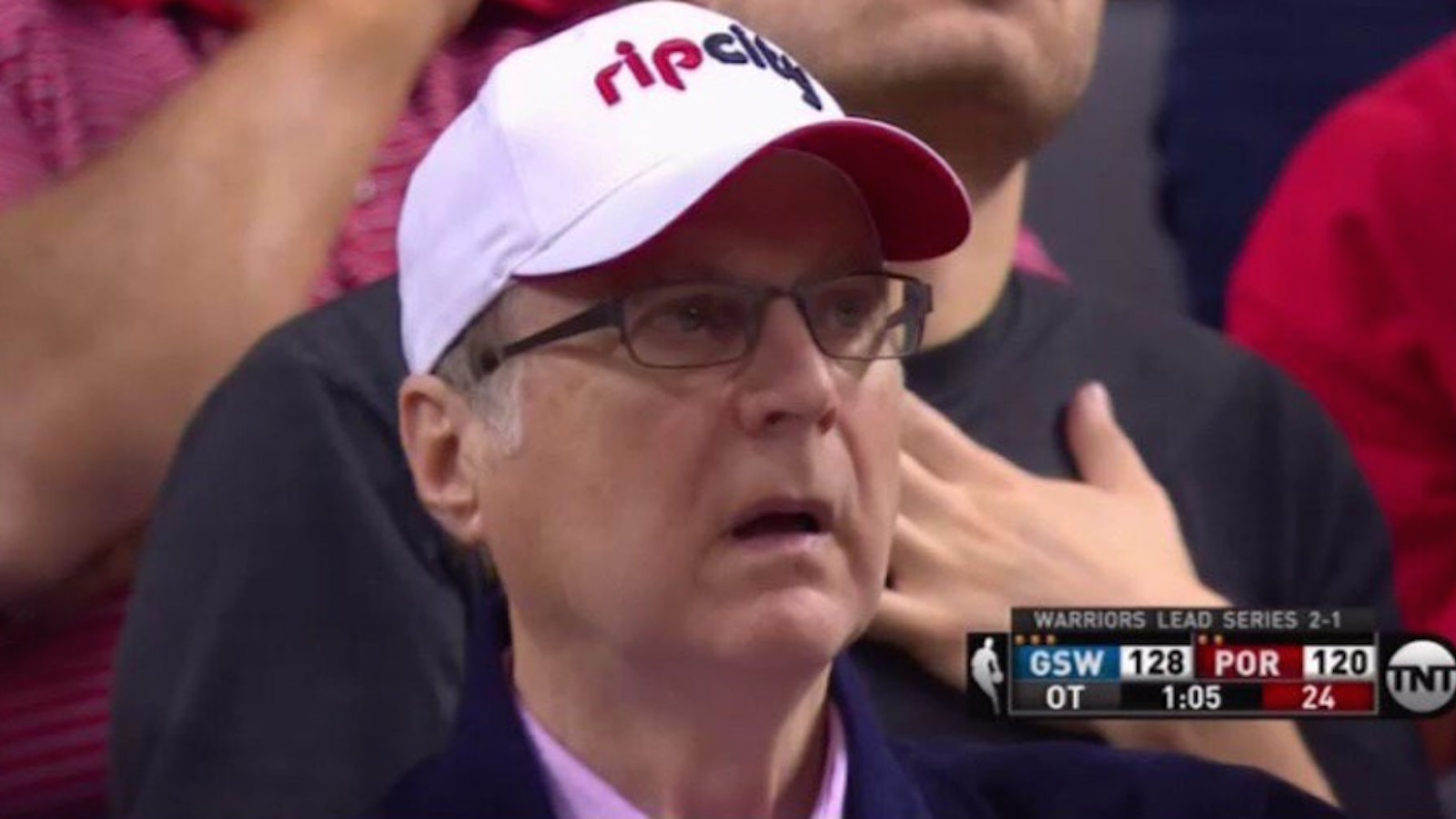 The Portland Trail Blazers nearly had Game 4 and an even series wrapped up in regulation despite Steph Curry's heroic return. Didn't happen.
If you look closely in this slowed-down video, you can actually see the life force escaping Allen's body:
This shot of #Blazers owner Paul Allen reacting to Steph's 3 tho pic.twitter.com/VlKSioSMKG

— Marlow Stern (@MarlowNYC) May 10, 2016
And of course, here's some memes:
Stunned Paul Allen in slo-mo pic.twitter.com/BdooOHvN42

— CJ Fogler (@cjzero) May 10, 2016
Note: Actual Crying Jordan has intentionally been omitted.
@World_Wide_Wob pic.twitter.com/Rkzdg4Jm2M

— T-Stark (@HouseStark_) May 10, 2016
The new Steph Curry meme pic.twitter.com/mz9uzhlCYG

— Trevor Phibbs (@trevorphibbs) May 10, 2016
— Rob Perez (@World_Wide_Wob) May 10, 2016
Blazers fans right now pic.twitter.com/Pnf3p1VFaL

— Complex Sports (@Complex_Sports) May 10, 2016
when billionaires cry #paulallen pic.twitter.com/1XsjmRyyu5

— jason (@Jason) May 10, 2016
Paul Allen's going to name his next megayacht F*** Steph Curry.

— Dan Devine (@YourManDevine) May 10, 2016
lmao Paul Allen looked like someone just gave him a Zune for Christmas

— Myles Brown (@mdotbrown) May 10, 2016
Poor @PaulGAllen just wants to watch his team, Y U make him a viral meme?? #LeavePaulAllenAlone #GoodDude pic.twitter.com/I5dWHuGPMI

— Dan Mowday (@ObiDan26) May 10, 2016