Pau Gasol on ending career with Kobe Bryant in Spain: 'It's a funny idea'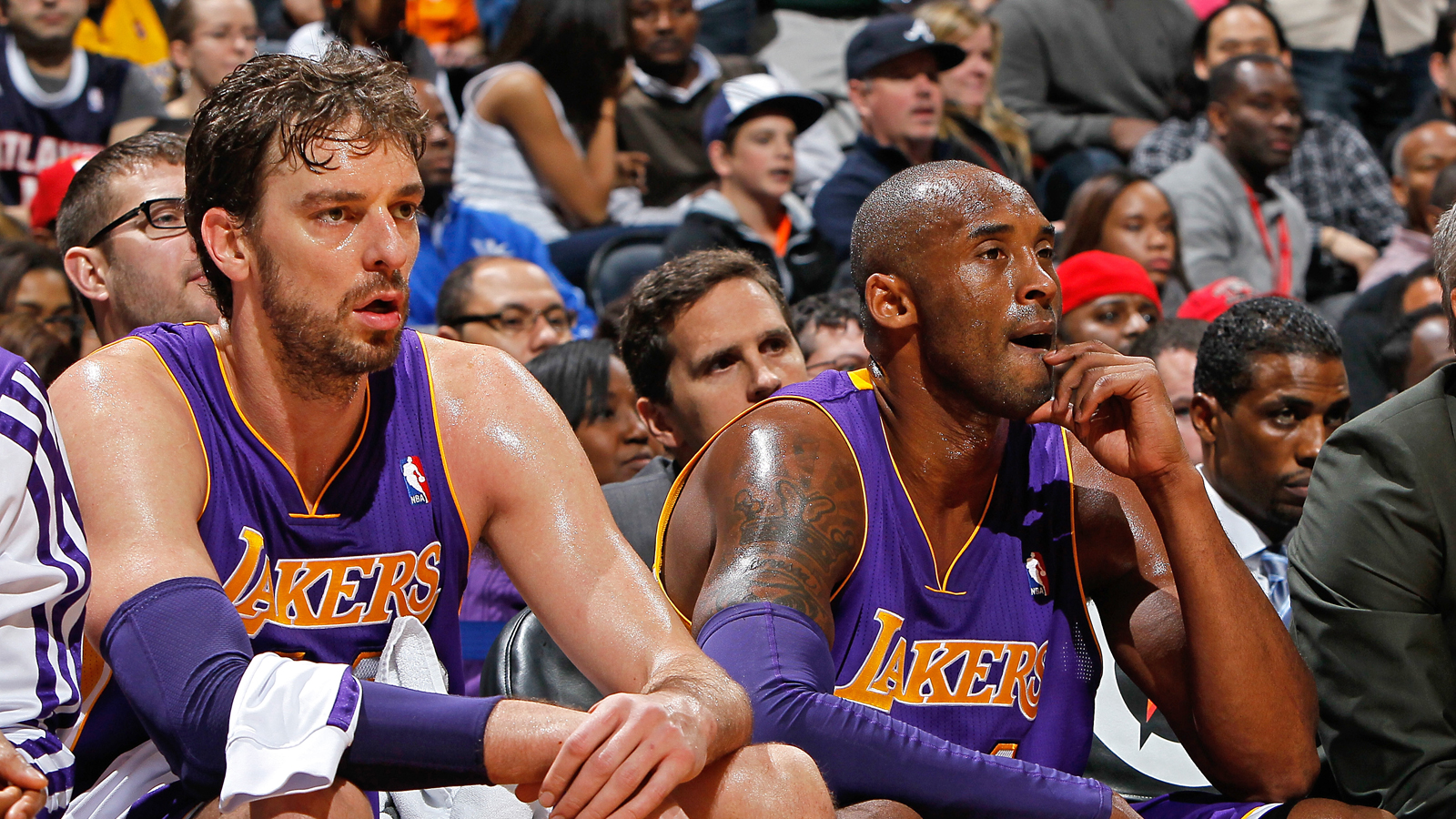 When Los Angeles Lakers superstar Kobe Bryant joked last month that he might finish his career alongside Chicago Bulls forward Pau Gasol in Spain playing for the basketball side of FC Barcelona, you can bet that heads around the world snapped to attention.
But Gasol doesn't seem to give the thought a ton of credence, naturally. At the Bulls' introductory press conference for new head coach Fred Hoiberg, Gasol deadpanned that the thought of ending up on the other side of the Atlantic with his old Lakers teammate is "a funny idea."
Pau Gasol on possibility of finishing career in FC Barcelona with Kobe Bryant: It's a funny idea.

— HoopsHype (@hoopshype) August 4, 2015
Bryant has allowed that he could see himself finishing his career in Italy or China, so it's not completely out of the question that Spain would be in play. But it seems incredibly unlikely, an off-the-cuff joke made during the dog days of summer that spawned a thousand "What ifs?"
It just goes to show the power Bryant has any time he mentions his basketball future.
(h/t NBC Sports)