Patrick Patterson reacts to Donald Trump's lead in 2016 Election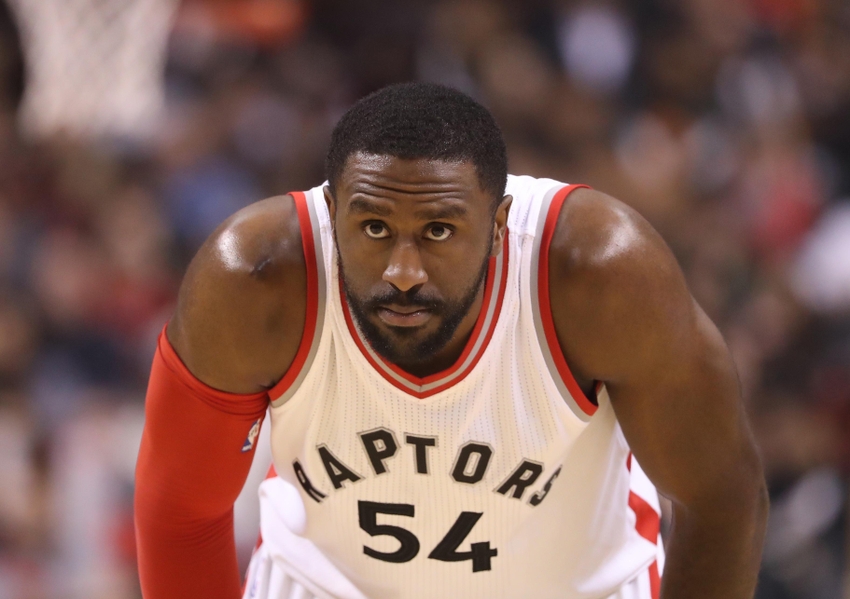 Donald Trump is getting closer to becoming the next President of the United States. But at least it's making Patrick Patterson appreciate living in Toronto.
What looked like an impossibility a few weeks ago is starting to become a reality. Donald Trump is on the verge of becoming the next President of the United State. Despite a campaign that was filled with lies, racism, and misogyny, the American people have decided that he's still a better option than Hillary Clinton. He's currently winning in every major battleground state, and all the political experts are predicting that his lead is too much for Clinton to make up.
For Patrick Patterson, it's a moment like this that might make him ashamed to be an American. After all, it's no secret that Trump hasn't done anything to win over minorities. But having spent the last four seasons of his career with the Toronto Raptors, he's starting to appreciate the perks of being a dual citizen.
He already gets to live in one of the greatest cities in the world, but being a dual citizen isn't something many take for granted until a moment like this. And with all signs currently pointing to Trump, he let out a tweet that even Kermit the Frog would be jealous of:
Dual Citizenship. 💯

— Patrick Patterson (@pdpatt) November 9, 2016
Patterson has been a great role player for Toronto since he's started playing there. He helped strengthen the Raptors' biggest weakness, which was their bench unit. While his numbers have never been eye-popping, fans have always appreciated everything he contributes. And a tweet like this will only make them love him even more.
If the results hold, and Donald Trump really does become President, there might be a lot of Americans looking in to ways to move to Canada. Luckily for Patterson, he's already done so, and he just might encourage others to do the same. This election has divided the United States right in half, and no matter who wins, there's going to be backlash. But given how hateful Trump's campaign has been, there might be a stronger reaction to him winning than to Clinton.
This article originally appeared on