Patrick McCaw roasted LeBron and Steph Curry liked it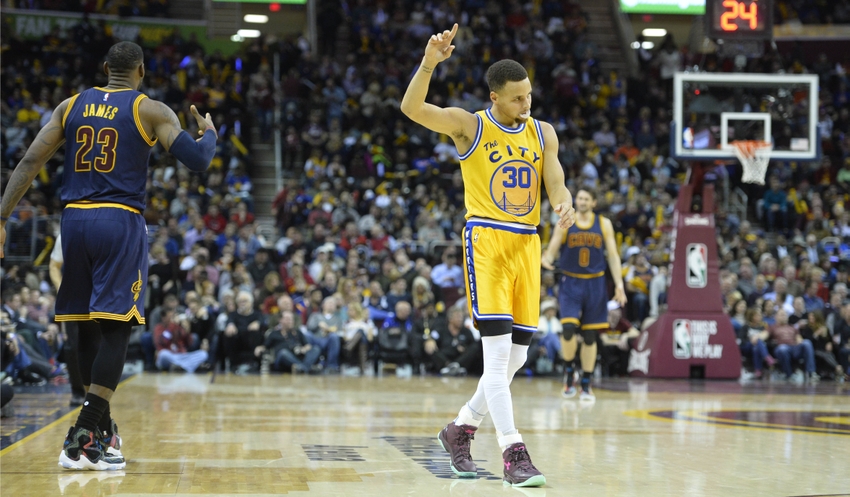 It seems like everyday Patrick McCaw does something even more legendary than the day before. It looks like his best work might have been a few years ago. He posted a Vine that makes him a natural Warrior.
On January 14, 2014, an 18 year-old McCaw posted a hilarious fan of himself watching LeBron James play on TV. He sarcastically prefaces the highlight with "this is what greats do." Then the slow motion highlight shows a James travel, as the then-highschooler counted out the steps.
McCaw ended the six second video in the only proper way. He looked straight into the camera and proclaimed "Illuminati." Seems legit in my book.
As if this wasn't hilarious enough, it gets way better. You may be asking yourself, "how?" Well, my dear reader, let me show you how.
Yup, that's Steph Curry liking the tweet I embedded above from WarriorsWorld contributor Sam Esfandiari. The tweet got several hundred retweets so it's likely that it came across Curry's timeline. The MVP's social media activity is rather limited so when he does like or tweet something, it could be worth a look.
Curry probably didn't mean to throw any kind of shade at James. It was a funny play and a good moment captured and enhanced by the comedy of a teammate who's turning a lot of heads. But the tug-of-war that Curry and James are locked into right now, battling for the top spot in the league, makes this great.
What puts this over the top is that Patrick McCaw and Steph Curry are going to haunt LeBron James' nightmares for the next decade…probably.
More from Blue Man Hoop
This article originally appeared on