Patrick Ewing Says Embiid May be Most Talented Center in NBA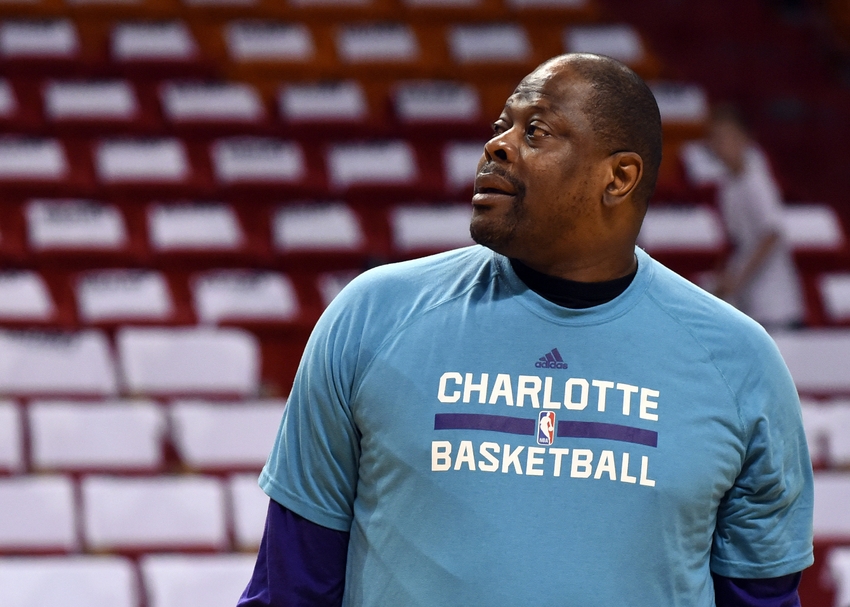 Former NBA big man legend Patrick Ewing said that Philadelphia 76ers center Joel Embiid may be the most talented center in the NBA right now to Hornets head coach Steve Clifford.
Philadelphia 76ers center Joel Embiid, with just four games under his regular season NBA belt, has already gathered a ton of attention from around the league. His ability to score in a multitude of fashions has impressed the most casual of fans as well as the more advanced knowledgable minds.
One of those minds is Patrick Ewing, a former center in the NBA who played in the league for 16 seasons. Ewing appeared in 11 All-Star games throughout his career. Over his 16 seasons, Ewing averaged 21.0 points, 9.8 rebounds, and 2.4 blocks per game. He was dominant in his time, and best known for his role on the New York Knicks.
Today, Ewing is one of the assistant coaches on the Charlotte Hornets basketball team, working under head coach Steve Clifford. During the preseason, Ewing gave Clifford some words of warning leading up to the regular season.
More from The Sixer Sense
According to Clifford, Ewing came to Clifford's office and said, "Woah, this guy [Embiid] could well be the most talented center in the league."
Clifford went on to say on his own that Embiid has exceptional ability, and good strength for an NBA center. This comes after other coaches that have faced the Sixers have all had largely positive things to say about the young big man.
Embiid did not play on Wednesday night in Charlotte, and did not travel with the team on their back-to-back.
While it's easy for us normal people to sit back on the couch or go to the games and say that Embiid looks special, it's different when it comes from players who have been in the game and played it well.
Embiid is clearly showing great signs early on that he could be a very good player during his career. His ability to get to the rim is phenomenal, and the fact that he has a decent skill set from beyond the arc makes him even more deadly.
If Ewing can see it, we should be able to see it too. The future is bright for the Sixers and Embiid.
This article originally appeared on