Patience Important as the Trail Blazers Struggle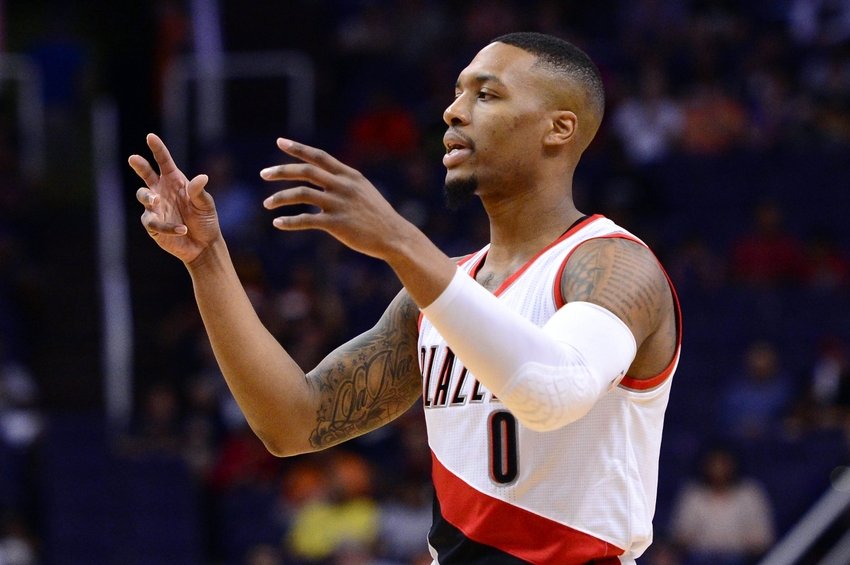 The Trail Blazers have had some struggles to start off their 2016-17 campaign, but it is not time for the team or fans to panic.
This isn't exactly the start most fans were expecting from the Trail Blazers. After a season in which they exceeded everyone's expectations, Terry Stotts' squad is sitting at a modest 2-3 record. The wins are important, but they haven't exactly been dominant. The losses on the other hand, haven't been pretty. Besides the overtime defeat to the Suns, the Trail Blazers were destroyed by two of the Western Conference's elite teams (Clippers, Warriors). Five games is a very small sample though, so it isn't time to hit the panic button (yet).
It is hard to pinpoint one specific reason why the Trail Blazers have struggled out of the gate. It could be related to the increased expectations placed upon the team, which will also contribute to other teams circling their date with Portland on the calendar. The play on the court has been shaky at times to add to the struggles. The defense is still in need of a dominant defender in the post, and the role players need to pick up their shooting percentages.
More from Rip City Project
Luckily for Stotts, these problems are incredibly manageable this early in the season. Festus Ezeli is on the mend (granted it is taking awhile) and practicing. The Trail Blazers are hoping the risk they took on the former Warriors big man will pay off on defense once he returns to the court.
The shooting struggles should get better before they get worse. Al-Farouq Aminu has had his fair share of troubles throughout his career on offense, but his current numbers are well below even the most pessimistic projections. Meyers Leonard had a quality game against the Suns and Evan Turner is starting to look like a capable scorer from midrange. Having potent options to join Allen Crabbe off of the bench should alleviate the pressure the starting backcourt is feeling.
The Trail Blazers are still only a year removed from a massive roster makeover. Expecting this to be a finished product after five games is delusional. Neil Olshey (GM) has the assets to make a trade this year, but now is not the time to shake things up.
This article originally appeared on