Pat Riley: Heat should get ball to Hassan Whiteside 'every three or four possessions'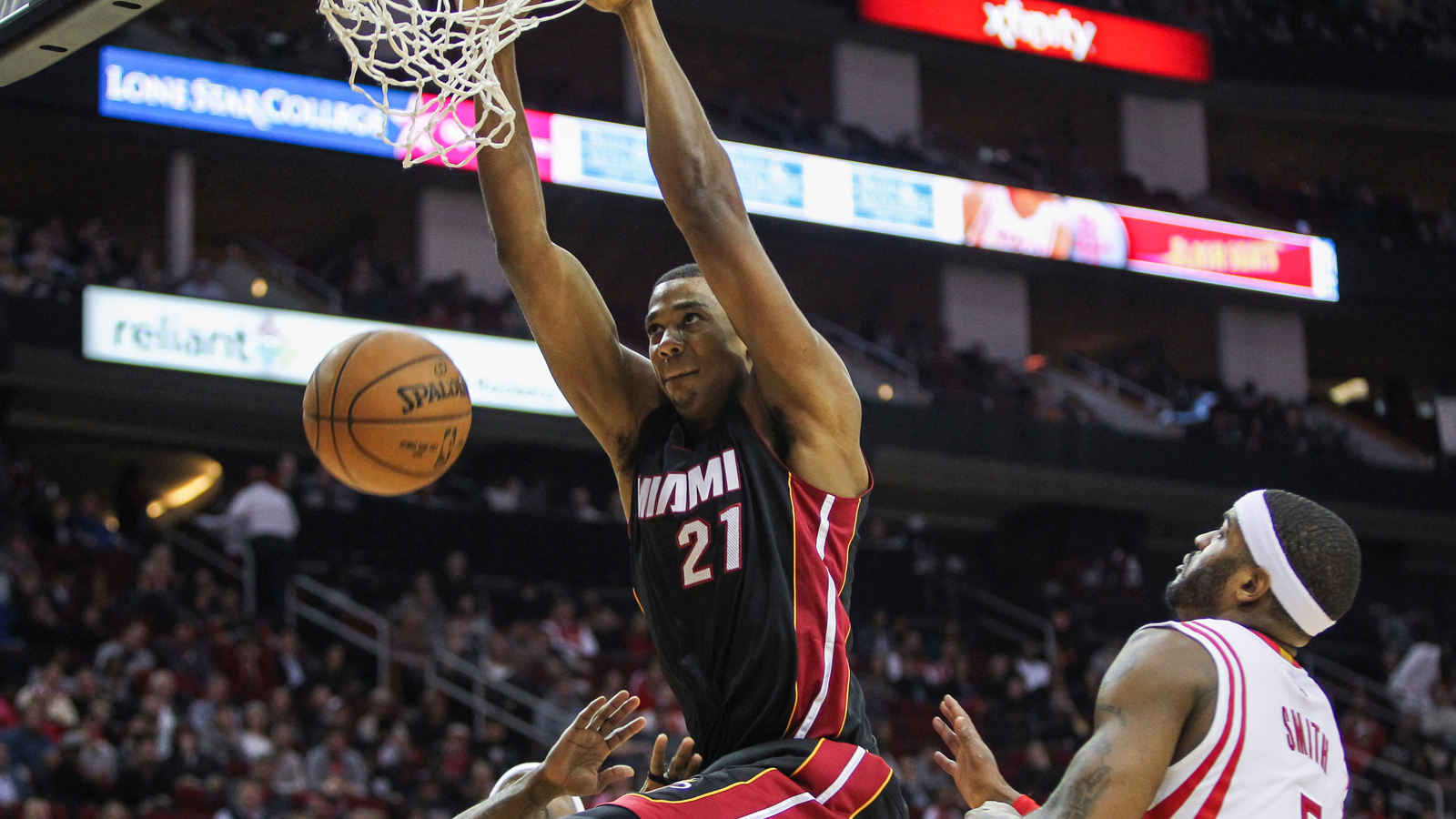 It sounds like Miami's Godfather of basketball operations has big plans for the Heat's emerging big man.
Hassan Whiteside burst onto the NBA scene in 2014-15, averaging 11.8 points, 10.0 rebounds and 2.6 blocks per game for the Heat. He played in 48 contests and started 32 times. And that's just the tip of the iceberg for Whiteside, who should be a major focus for Miami's offense going forward.
"Should" because of Whiteside's growth, yes, but also because Pat Riley has said it must be so — and compared Whiteside to Heat legend Alonzo Mourning in the process, per the Miami Herald:
"Pat Riley indicated the Heat shouldn't go more than three or four possessions without getting the ball to Hassan Whiteside and Whiteside should have the mentality of Alonzo Mourning," Barry Jackson writes.
"'If Alonzo didn't get a touch three or four times down the court, he would put his big hands around my neck verbally or physically,' Riley cracked."
(h/t Miami Herald)
Photo Credit: Troy Taormina/USA Today Sports