Pacers at Bucks live stream: How to watch online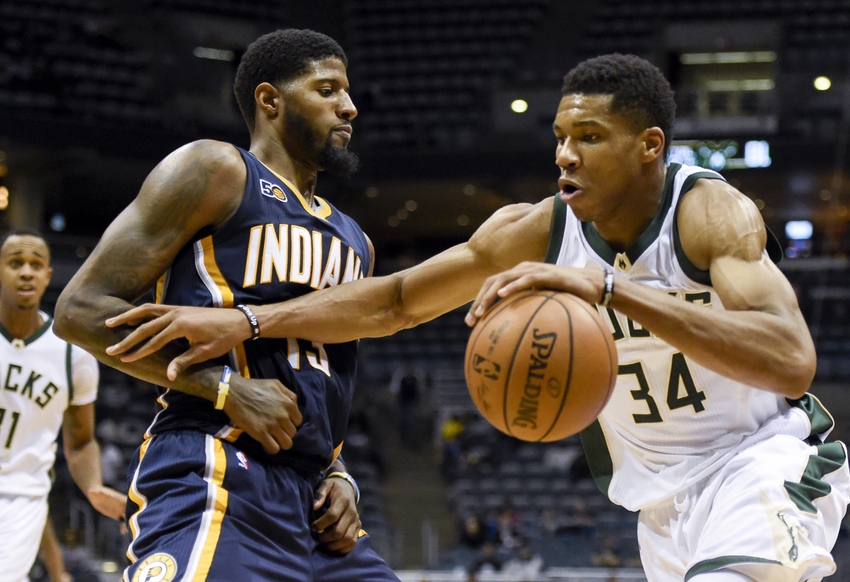 The Milwaukee Bucks (2-2) will host their Central Division rival in the Indiana Pacers (2-2) on Thursday night. Here is how to watch this game online.
Thursday, November 3rd has five NBA games on the evening's slate. One of the games on the schedule features a pair of evenly matched Central Division rivals going head-to-head. The Milwaukee Bucks (2-2) will host the Indiana Pacers (2-2) at the BMO Harris Bradley Center at 8:00 PM ET on Thursday night.
FOX Sports Wisconsin will have the game in Greater Milwaukee. FOX Sports Indiana will have the telecast in Greater Indianapolis. Since the game will not be televised nationally, the available live stream can be found on NBA League Pass, which requires a subscription.
The Pacers sit at .500 at 2-2. They have beaten both of their Western Conference opponents so far in the Dallas Mavericks and the Los Angeles Lakers. However, Indiana is 0-2 against the Eastern Conference this season. The Pacers lost to the Brooklyn Nets and the Chicago Bulls.
Milwaukee is also 2-2 this season. The Bucks have won close games over the Nets and the New Orleans Pelicans. They have not been as fortunate against teams like the Charlotte Hornets and the Detroit Pistons. In short, the Bucks are beating bad NBA teams, but can't quite hang with playoff caliber teams in the Eastern Conference.
Date: Thursday, November 3
Time: 8:00 PM ET
Location: Milwaukee, Wisconsin
Venue: BMO Harris Bradley Center
TV Info: FSWI, FSIN
Live Stream: NBA League Pass
According to OddsShark.com, the Bucks are getting two points at home to the visiting Pacers. The associated moneylines are Indiana -161 and Milwaukee +125. This game's over/under comes in at 207 combined points.
Indiana is struggling defensively, but Milwaukee doesn't have great outside shooting to take advantage of Pacers' defensive lapses. This will be a real test for the Bucks to see where they stack up in the East. Indiana seems to be a slightly better team, but expect Milwaukee to keep it close at home.
This article originally appeared on