Overtime Loss to T-Wolves Highlights Charlotte Hornets' Inconsistency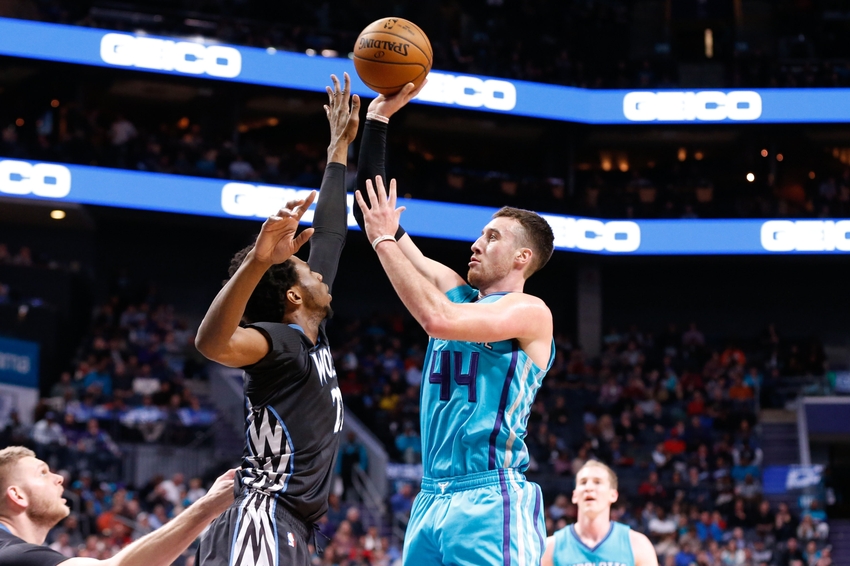 The Charlotte Hornets suffered a heartbreaking overtime loss to the Minnesota Timberwolves as the home team choked away a fourth quarter lead.
The Charlotte Hornets' 125-120 overtime loss to the visiting Minnesota Timberwolves Saturday night dropped Charlotte to 11-9 on the season and just 6-6 at home. The Hornets will attempt to get back on track against the Mavericks in Dallas on Monday night.
Hornets Need Batum to Find His Shooting Stroke
I've always liked Nicolas Batum's game, and have defended him to Hornets fans so far this year. There is still plenty of time for Batum to rediscover his shot, but it's becoming concerning now that the season is a quarter of the way done. The Frenchman shot 6-15 Saturday, which actually brought his season average up. In order for Charlotte to contend for a top three seed in the east this year, it is imperative that Batum is a legitimate second option.
While Walker has been fantastic so far this season, he can't carry the team every night. Saturday was one of those nights, with Kemba going just 9-22 from the field. Often times Batum is found taking off balance threes after a screen action, or similarly difficult shots. Perhaps Steve Clifford needs to run some sets that will get Batum easier looks in order to establish a rhythm.
More from Swarm and Sting
Consistency is Key
Saturday's loss was in some ways a microcosm of the Hornets season thus far. The Hornets' splits in five periods of play were as follows: +10, -7, +7, -10, -5. Charlotte has had similar ups and downs on the entire season so far: a 6-1 stretch, followed by a 2-6 swoon, then a 3-1 surge before this loss.
Some of that inconsistency is largely attributable to schedule oddities, but the issue remains. The Hornets have admittedly had some rough injury luck so far this season, but every team has stretches like that throughout an 82 game NBA season. Marvin Williams should not be the difference maker in a home matchup against the 5-14 Timberwolves.
Not a single Hornets bench player had a positive +/- Saturday, and therein lies the issue. In fact, only Belinelli (+0), was better than -5 on the night. Compare that to the starters, of which only Michael Kidd-Gilchrist (-5) was in the negative.
Raw plus-minus numbers aren't the end all-be all of who's good and bad, but it is indicative of a larger trend. Of the players that came off the bench against the Timberwolves, only Spencer Hawes has a positive BPM: 0.4. Charlotte doesn't need a Sixth Man of the Year, but competent bench play is desperately needed.
Want your voice heard? Join the Swarm and Sting team!
Frank Kaminsky is Slowly Winning My Heart
I know, I know. Kaminsky has largely been disappointing to this point in his career, but something seems to have clicked recently. I'm choosing to ignore the two games before Saturday where he put up a combined 3 points in 49 minutes because I know this isn't rational anyhow. Frank the Tank is slow, doesn't rebound well, and is an overrated shooter, and I can't help but love him.
Kaminsky's game doesn't make any sense. His main value is supposed to be as a floor stretching big, but he's shooting less than 30% from deep. Instead, he gets a lot of his offense on a pump fake and drive move. This is weird for a few reasons: 1.) Frank's pump fake isn't great in the first place.
2.) He's not shooting well from three, so defenders should stay home anyhow, 3.) he's slow! How does he get into the lane in the first place? 4.) Finally, he shoots a weird little floater that should never go in. I can't help but root for more of Kaminsky's old man dribble drive game, even if it might not ultimately help the Hornets win. I love you, Old Man Frank.
This article originally appeared on