Orlando Magic vs. Philadelphia 76ers Preview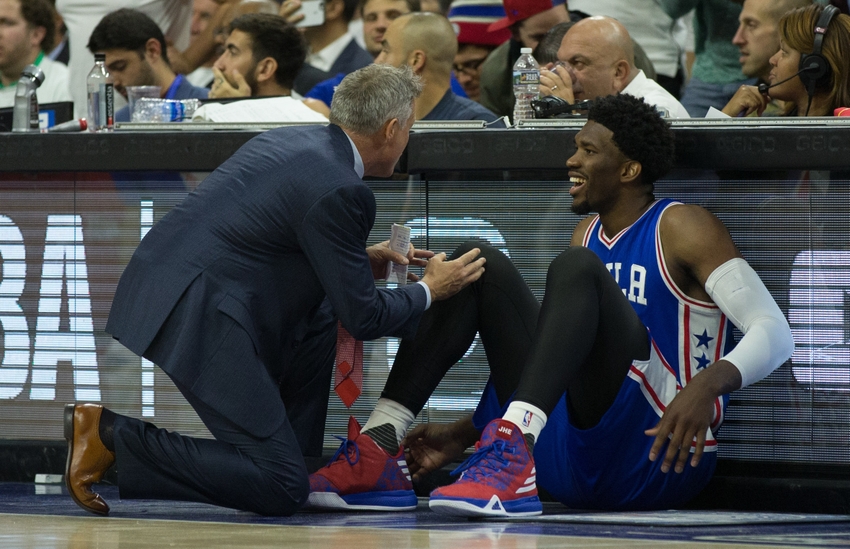 The Philadelphia 76ers will face off against the Orlando Magic on Tuesday night, and both teams are looking for their first win.
Ever since Ben Simmons fractured his foot early this preseason it has been disappointment after disappointment for the Philadelphia 76ers.
Nerlens Noel and Jerryd Bayless both went down with injuries. On top of that, Jahlil Okafor and Joel Embiid are back from injury, but are on minutes restrictions. The Philadelphia 76ers also started out the gate with two losses, with one of them being a heart-wrenching home loss.
With those negatives being aired out, there are several positives that the Sixers have going into their match up against the winless Orlando Magic.
Sergio Rodriguez has been a surprise at the point guard position. In two outings he has averaged 13 points and 7 assists per game. Embiid has proven over two games that he was worth the wait, averaging 17 points, 4.5 rebounds, and 2 blocks while only playing 19 minutes per game.
All of these points were made to prove that with all these negatives and only a few positives, the expectations on the Philadelphia 76ers are low right now. With low expectations, the Sixers can play without pressure. This is the advantage the Sixers have over the Magic.
The Magic made big offseason moves bringing in head coach Frank Vogel and big man Serge Ibaka via trade. They also signed big name free agents Jeff Green and Bismack Biyombo. These transactions where win-now moves and have yet to produce any victories. Pressure is on this Magic to win, and there is a good chance they don't get in done in Philadelphia.
Offensively both teams are at the bottom of the league standings. The Sixers are last in the league averaging 84 points per game, however the Magic only rank 28th only averaging 92 points per game. The Sixers are more than capable of closing this margin. This is especially true, because the Magic are ranked 19th in the league in points allowed per game with allowing an average of 107 points per game. The Sixers are ranked 13th in the same category only allowing 103 points per game.
Of course, the stats should be taken with a grain of salt at this point in the season, with a very small sample size to consider.
In order to win this match-up the Sixers will need to do better on the boards. In their two previous games the Sixers lost the total and the offensive rebound battles. They also need to win the turnover battle as well, which they lost in their two previous contest. The Sixers need to get out and run which is understandably harder to do when the team wants Embiid to get his touches.
Defensively, all the starters will be able to handle the Magic's starting five. There is some bad news, Okafor will be resting this game, because the Sixers have back to back games. The team will suffer offensively due to his absence. Richaun Holmes will have to play major minutes again Nikola Vucevic due to Okafor resting and Embiid's minutes restriction. There is even a chance to see Dario Saric playing some center with Embiid's minutes being capped and Holmes being the only other pure center active. If Vucevic is held in check, then the Sixers will have a chance to win.
This match up will be an exciting one to see to be sure. The Sixers have a strong chance to win this match and the pressure for the Magic to win might just be too much. The basketball gods may smile down on Philly tonight.
More from The Sixer Sense
This article originally appeared on