Orlando Magic's Development Problem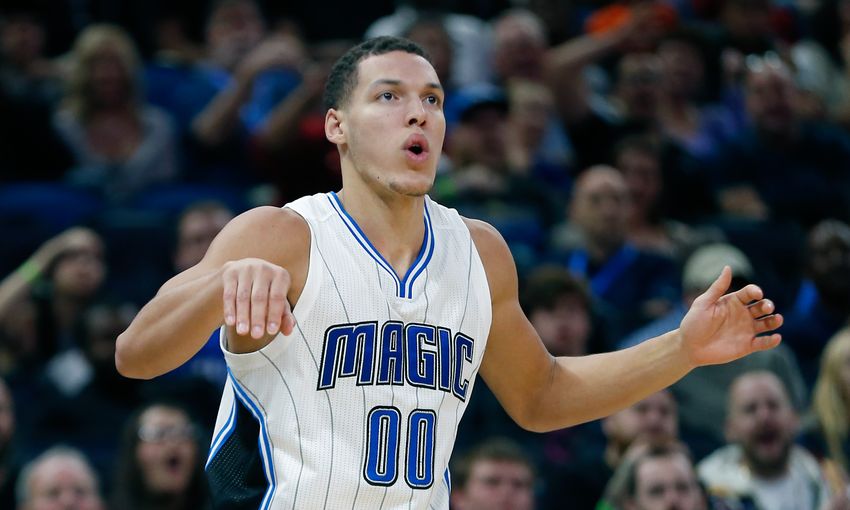 The Orlando Magic have been looking to return to their winning ways, but in doing so, they may have compromised the development of their young foundation.
Being without a playoff berth for as long as they have now, recent years haven't been too kind for the Orlando Magic.
Since the departures of both Dwight Howard and head coach Stan Van Gundy, the Magic have been looking up from the basement of the league over last few years.
Their plan of rebuilding through the draft and focusing on the development of high value draft picks to help them establish a new identity was always made in mind toward the years to come.
But sooner or later, that development failed to parlay into winning results, forcing a change at the head coaching position as the Magic moved on from Jacque Vaughn midway through the 2014-15 season to Scott Skiles in the summer of that year.
Even with Frank Vogel taking over head coaching duties this offseason, that original course of action signaled a shift in the team's thinking that has only metastasized into the Magic's most glaring problem.
The Magic have turned over their roster significantly well over the last year, opting for more veteran, proven players compared to promising, but inexperienced, players.
Of those high-valued players that were drafted or acquired by the Magic since 2012, only Aaron Gordon, Elfrid Payton and Mario Hezonja remain with the team.
With the majority of their roster made up of mid-career players who were either acquired through trades or free agency, the development of their once prized draft picks is starting to get lost in the shuffle.
Standing at 10-15 on the season, the Magic, namely Vogel and his coaching staff, have tinkered with their starting lineup more than a few times this year in hopes to strike on success.
Those changes have come at the expense of Payton, who has been relegated to coming off the bench in favor for journeyman guard D.J. Augustin.
In the case of Gordon, he's had to adjust playing on the wing with newcomer Serge Ibaka lining up as the team's starting power forward.
By far the most grim reality of the bunch is Hezonja's, who's been  relegated out of the team's rotation and has received only spot minutes for the last month.
For Payton, Gordon and Hezonja to struggle out of the gates this year or beyond highlights the concerns over the Magic's handling of the one-time building blocks of their future.
Sure, flaws exist for all three players. There's been no evidence to suggest that Payton will be able to overcome his shooting flaws and may never be more than a solid backup guard at his best.
For his potential as an athletic heat check-type shooting guard, Hezonja still has long ways to go defensively as well as mentally to be a fully formed player.
A player of his athleticism and size at his ideal 4-spot, Gordon may not be able to maximize his offensive value, due his own shooting concerns.  With all that said, the Magic, more specifically their front office are not above blame.
Gordon's case in particular shines a light in how the team's change in philosophy has had an effect on his own growth.
Playing out of position has diminished Gordon's strengths on the glass (Gordon's averaging just 6.1 rebounds per 36 minutes this year, down from his career total of 8.6 rebounds per 36 minutes) and has neutralized any consistent scoring advantage of his by playing more on the perimeter than around the rim.
This all begs the question whether what kind of team truly suits the Magic in their quest to return to success.  Having jettisoned former prized players over the last year-plus, their current big picture plan is a far cry from where they were a little less than a few years ago.
That's not to say things will never coalesce at some point for the Magic.  They still have a young, talented coach in Vogel and a few moves could be what helps give their roster the clarity that's needed to break their postseason drought.
The allure of winning and relevance is what fuels the Magic's chase towards success, but at this rate, the potential longevity of that goal could come at a steep price.
This article originally appeared on