Orlando Magic Power Rankings Roundup: Searching and trying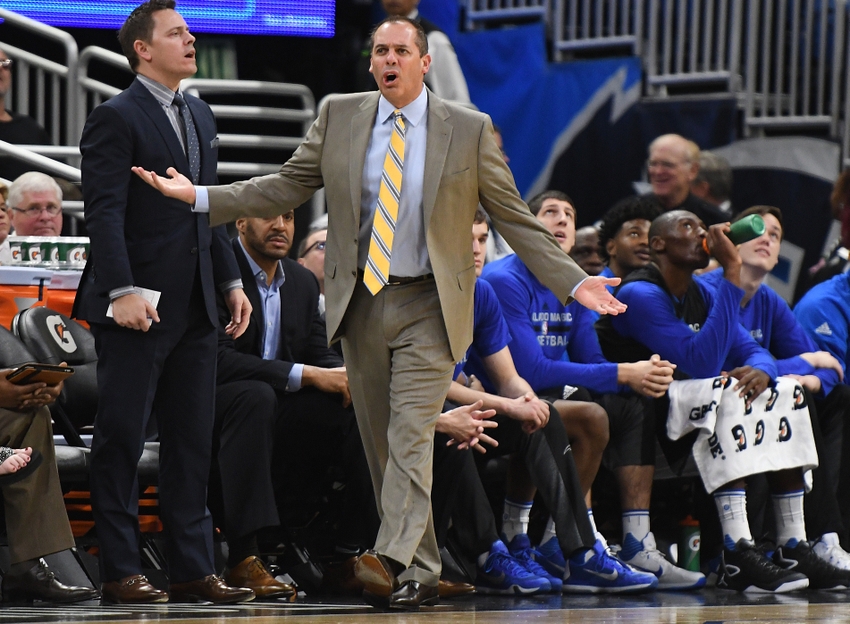 The Orlando Magic had a horrendous week last week for the holidays. Four more losses, three at home, are a bad prelude to a tough road trip this week.
The Orlando Magic's roller coaster ride continued last week.
With a chance to build up some wins at home over the holiday break with a relatively manageable schedule, the Magic laid an egg. The team went winless against the Phoenix Suns, Washington Wizards and Milwaukee Bucks (twice). All three of these game seemed pretty winnable, especially for a team as strong defensively as the Magic and with the Playoff aspirations.
If there was a week that sent out some alarm bells for the Magic and their Playoff hopes, this was it.
Orlando had three struggling teams in its building and failed to win any of them. All this with a big road trip coming up with the schedule stiffening up seriously. The Magic's 6-11 record has seemed like an illusion, thanks to a big negative net rating, they will figure out if they can really compete at a high level.
The December road trip is always a proving ground for the Magic. This is when the team comes together or falls apart every year. The Magic have to come away with at least a .500 record and a clearer positive trajectory heading home if they want to keep their Playoff dreams alive.
No one can make the Playoffs in December, as the Magic learned last year, but they can certainly lose it.
Orlando's season feels like it is on a bit of an edge. The team could quickly fall into a long losing streak and fall further behind the pace to make the Playoffs. Whether it seems ridiculous or not, that remains the goal.
For now, the Magic are falling behind. The struggles this week do not bode well. And the Magic fell once again in the weekly power rankings. It appears their time is coming to put up or shut up.
1
Cleveland
Cavaliers
(13-2)
Last week:
3-0 record
Last rank:
1st
After becoming the first team ever to sink at least 20 3-pointers in consecutive games in wins over Portland and Dallas, Cleveland predictably did only as much as it had to in Philly to pad what already must feel like an insurmountable lead to the rest of the East.
Kyrie Irving
,
Kevin Love
and
LeBron James
combined for a mere 90 points against the Sixers — with memories of Love's 34-point quarter against the Blazers still fresh. The Cavs are just toying with teams.
No one is blaming Frank Vogel for any of the Orlando Magic's problems right now.
Vogel has somehow crafted a top-10 defense out of the Magic so far this season. It has become part of the team's identity. And it has kept them in games.
But something is still clearly off about the Magic. They still have a lot of work to do. And Vogel is pulling a lot of levers to try to make things work. The latest one is that starting lineup change. But players the Magic needed to step up into expanded roles — like Aaron Gordon — simply have not done so.
The Orlando Magic have been one of the most inconsistent teams in the league without doubt. They have not been able to establish a consistent winning streak yet. They have dropped some close games.
Last week, though, was a disappointing one. One where the Magic did not take care of their business and win the games they needed to win.
That part does not bode well for the upcoming road trip. The Magic have followed bad weeks with good weeks. That task will be much tougher.
Surprisingly 96 points was a high-water mark for the Orlando Magic offense for the last two weeks.
The Magic have been able to win games or at least keep them close thanks to a stifling defense. But there really is no excuse for the team's tremendous offensive woes. They do not have the most inefficient offense in the league, but they have the worst field goal percentage.
They have not clear 100 points in consecutive games since early November and that represents half of their games reaching that plateau.
Orlando does not have to score that much every game with their defense. But they have to score more.
The Orlando Magic's plans for this season have not come through. It really is a testament to Frank Vogel that he has been able to wring a lot out of this team with so many players underperforming.
The Magic have to figure out a way to get more from their players. And fans are clamoring for Mario Hezonja to get a chance.
That may not happen, but the Magic have to find a spark somewhere. And Hezonja could still do that — although he did not in his short stint against Washington.
The Orlando Magic have seemingly been searching for the right lineup for two years now. Their amalgamation of talent has never crystallized into a true team.
The Magic do have a bit more of an identity this year. The Magic's new lineup had moments of success Sunday against the Milwaukee Bucks, but still need to gain some defensive chemistry.
But Orlando is searching. And it is not easy to find anything with the group the Magic have.
There is something of a trade regret for the Orlando Magic. They pushed their chips all in this season to go for the Playoffs and abandoning their rebuild. So far, they do not have a lot to show for it.
Victor Oladipo has stayed stagnant, and the Magic seem pretty happy with how Serge Ibaka has played lately. Orlando got what it wanted out of that deal.
But Tobias Harris' breakout with the Detroit Pistons certainly gives pause. Especially since the Magic are desperate to get some kind of scoring punch at the 3.
Jeff Green has become every Orlando Magic fan's favorite punching bag. That is just his lot in life throughout his career.
Salary aside (it is a one-year deal and the Magic needed a veteran small forward as Aaron Gordon insurance), the Magic are not getting what they need from Green. Or maybe they are and the team is worse for it.
Undoubtedly, Orlando plays worse with Green on the floor. It is hard to point to anything positive that he is himself responsible for. He will probably still start on this road trip.
This article originally appeared on