Orlando Magic missing that true grit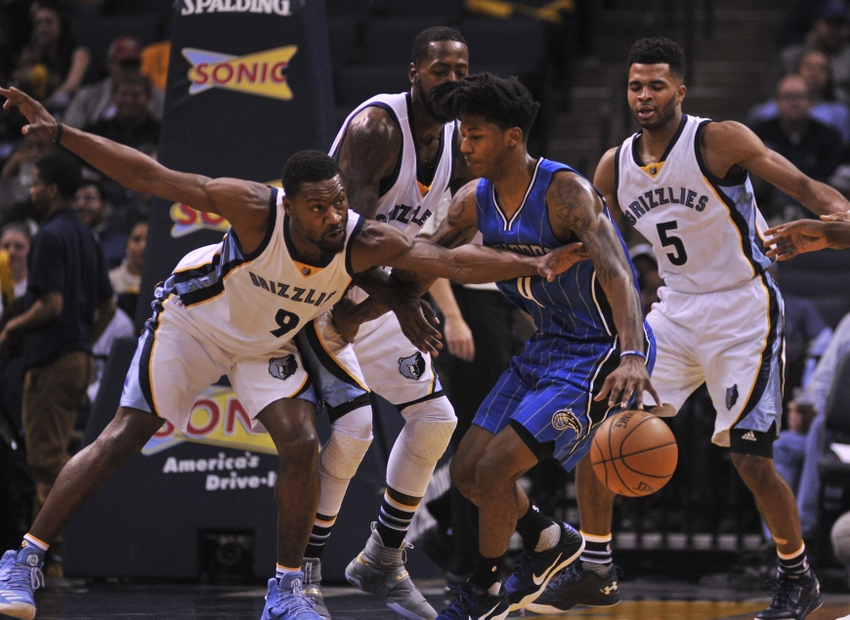 The Orlando Magic have established their defensive bona fides. Yet something is still missing from this team. Something that was shown in losing in Memphis.

94

95
The Orlando Magic might very well be trying to take the mantle of the Memphis Grizzlies' old grit and grind. Or perhaps they want.
The Grizzlies were that team with almost no shooting that somehow ground games to a halt with an incredibly slow pace, post play and a bruising defense. That identity is not completely gone from Memphis, but coach Dave Fizdale has tried to change things. Memphis wants to open the floor up more with Marc Gasol shooting threes (and eventually Chandler Parsons).
There is still that little bit of grit, though. Particularly now with Mike Conley out for an extended period of time — and Parsons, Vince Carter and Zach Randolph not available for Thursday's game. Memphis' will need to rely on that deeply embedded culture.
It is the kind of culture the Magic want to build.
Orlando has built up statistically one of the best defenses in the league — top five entering Thursday's game — it is something the team will increasingly rely on. But the Magic still lack that bite.
That bite Memphis has perfected.
And when the Grizzlies bared their teeth after falling behind by 14 points midway through the fourth quarter, the Magic did not have that aggressiveness to fall back on. Their uncertainty — and perhaps something more innate — was still evident.
When Tony Allen put the screws on a suddenly hot Jeff Green, the Magic had nowhere else to go. When the Grizzlies used a press to deny the Magic ballhandlers the ball, Nikola Vucevic had to play point guard and he turned it over.
Memphis did what good, gritty defenses do — the team knocked the offense completely out of rhythm. Even the few clean looks the Magic could get were out of rhythm no good.
It culminated in the disjointed, unsure final play that saw Evan Fournier pass up an open jumper, drive in wildly to kick out to Serge Ibaka for a rotation to Elfrid Payton and, finally, Elfrid Payton pass up an open shot and an open outlet to Nikola Vucevic for a hurried, tentative pass to Evan Fournier that became the Magic's 18th, and fatal turnover.
Memphis did not have the most talent in the game. The Grizzlies are still thin from all the injuries. But they played with much more fire and urgency.
Orlando eventually made mistakes and they piled up — as they have for much of the past four years — to create that perfect storm for a defeat.
JaMychal Green hit a big 3-pointer to cut a four-point lead to one. Vucevic had his open 3-pointer bounce all over the rim and fall out. And then Gasol scored on two free throws after a silly touch foul from Bismack Biyombo.
That was enough for a 95-94 win at FedExForum on Thursday.
Orlando Magic's lack of an All-Star holding them back
The Grizzlies made all the plays they needed to win. They ratcheted up the intensity. The Grizzlies forced the Magic to play their game, dictating the game's terms over and over. They forced turnovers and converted on their end. The Magic's usually reliable defense just could not get out of its way, committing silly fouls or failing to finish a possession.
What looked like it would turn into one of those gritty wins for the Magic — one where they were not perfect, but buckled down when it counted, made some key plays and went for the kill as they coasted to a win — quickly turned into a nightmare. It quickly proved the opposite.
On several occasions this year, coach Frank Vogel has urged his team to step on their opponents throat and go for the kill. In taking an early lead against the Milwaukee Bucks in Milwaukee last week, the Magic had a chance to bury the team. Instead, they let the Bucks cut the lead in half before the end of the quarter and then tie the game and take the lead by halftime.
The Magic have won only one game by more than 10 points. Everything for them is a grind and extremely difficult. Their record in close games has been mixed — some gritty determination, but perhaps in games their talent should have them winning easily.
Losing to Memphis in the manner Orlando lost this game brought the reality that this team's identity is still in its infancy. The Magic are better defensively and even better offensively than recent weeks, but something is still missing.
Something intangible.
The difference between winning and losing games is very fine. Vucevic's shot rolls in to make it a four-point game with 20 seconds to play and the Magic survive with a win. If the Magic break the press on the first possession, perhaps Fizdale backs off. The Magic play with intensity and attention to detail in the first quarter, perhaps fatigue and frustration set in and the Grizzlies fold.
For the Magic, whatever the Grizzlies have innately, the Magic do not. For four years, Orlando has suffered losses like this one. They have found themselves playing tentative when opponents make that last push for the lead. They have made every critical mistake a team cannot afford to make to lose a game.
Orlando has lost games in impossible ways.
This one was not so bad as some of those. This was the Magic failing to execute and getting caught in their own mistakes.
This is the loss typical of a young team still seeking its identity. A team still learning how to win. The same broken record the Magic have said for four years.
This team was supposed to be different, of course. The Magic added some veterans and built that identity at last to try to remedy this problem.
Despite the Magic's ability to keep scores low and games close, something is still missing. Something innate.
A killer instinct to close out games whether through offensive execution or defensive suffocation.
Their defensive numbers and identity are all well and good. But they are missing that extra step — that winning step — to put them over the top. It is a part of themselves they must now search for again as they continue this road trip.
More from Orlando Magic Daily
This article originally appeared on