Orlando Magic look to practice to right the ship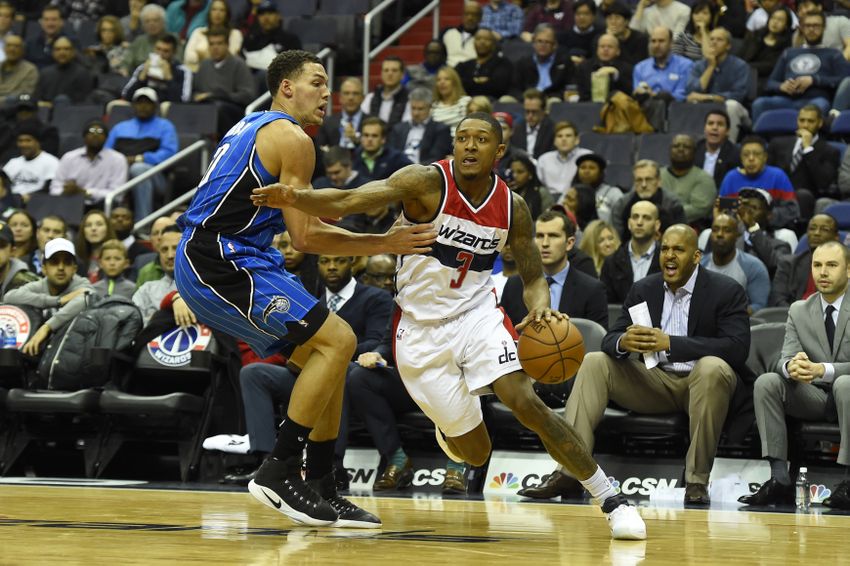 The Orlando Magic's defense has slipped considerably in the past week. Fatigue and a lack of practice time could be reasons for the slippage.
One week ago, the Orlando Magic were flying high. They trounced the Detroit Pistons on the road to improve to 3-1 on their five-game game road trip, recovering from a heartbreaking loss in Memphis. The defense was stifling and crushing teams regularly.
The Magic sat as the third best team defensively by defensive rating for the entire season, giving up 100.8 points per 100 possessions.
It felt like the Magic had turned their season completely around. They had found their identity on the road and something to build on heading into a brutal four games in five days stretch upcoming the following week.
Orlando traveled to Washington that evening. The team was scheduled to practice the following day.
Frank Vogel canceled that practice. With the team on the road and in the nation's capitol, he elected to use the day for some team bonding and sightseeing. The team visited the Smithsonian Museum of African American History and Culture.
It was a worthy sacrifice to create that educational and team-bonding opportunity.
The Magic went on to win that game in Washington to finish their road trip. But it was in that game that something clearly was not right.
For the first time in a week, and just the second time in three weeks, the Magic gave up more than 100 points. They did so in a win this time. So things were still smoothed over for the moment.
That was a prelude, though. The Magic ran out of gas against the Boston Celtics and lost by 30. They struggled defensively again in Charlotte against the Charlotte Hornets. And then followed that up by fading down the stretch, but struggling defensively throughout against the Denver Nuggets.
Orlando had lost its edge defensively and was slipping as the games kept coming and coming in short order. There was no time to catch their breath. The Magic probably need a practice to get their defense back.
"You see the slippage on the court with some of our habits," Vogel said before Saturday's game against the Nuggets. "I think that can be tied to lack of practice time. But every team goes through this. Most teams have stretches like this where they don't have practice time. You still have to perform."
The Magic have not had a practice since before their road-trip-opening win over the San Antonio Spurs two weeks ago. In that game, the Magic defense was as sharp as it has ever been. The team had drilled itself into near perfection and its best game of the season.
Orlando maintained that strong play for a few games more. But slowly fatigue set in.
Whether the team wants to admit it or not, playing eight games in 12 days does take a toll on the body. The Magic were noticeably late on rotations and struggling to react quickly to ball reversals. Not to mention, they were getting beat on the glass and pushed around physically.
For the first time since the first four games of the season, the Magic have given up more than 100 points in four consecutive games. They had fallen from third in the league in defensive rating to 12th overall.
Those are all signs of fatigue. It is not an excuse for not getting the job done — every team will go through long stretches where they do not have the time to practice. The games all count the same.
Even in the face of that, the Magic did not have the time to re-drill and reinforce their habits and principles. Practice was important.
"It's definitely important," Aaron Gordon said. "When you play so many games, back-to-back and four in five nights, there's not a lot of practice time which means you're missing out on a lot of fundamental shell defensive principles throughout practice. And it's hard to replicate and it's hard to get everybody on the same page. I guess you could do it by film and you have to do it by communication."
Is Bismack Biyombo underperforming or being misused?
The Magic are still clearly a team that needs that reinforcement. The truly good teams, perhaps, can figure these things out on the fly. But Orlando is still a team gaining trust and identity. The team is not quite at that stage.
Maybe that says a lot about the Magic's prospects.
But as Frank Vogel said following the loss to the Hornets on Friday, this team's margin for error is very small. Things like fatigue or a lack of practice time can play a factor in the team's overall development.
And, again, no one on the team would use it as an excuse.
Orlando does get a bit of a chance to catch its breath. The team will practice for the first time in two weeks Monday before heading out to Atlanta. The Magic must hope that getting a chance to redrill their defense and get back on track.
Even with some games still coming fast on the schedule — Orlando plays another back to back Tuesday and Wednesday and have one more road-home back to back left this month, their fourth in December — the Magic can take this moment to regather themselves some and recommit to their defensive identity.
Slowly, the Magic will recover from this exhausting stretch and piece themselves back together to the team they showed last week on the road.
"You've got to practice to be a great defensive team and that's probably part of it," Vogel said Saturday. "Fatigue might be a part of it, not that that's an excuse. But, if you're asking me to pinpoint where this is coming from, we played against a good offensive team and it's just frustrating. When you're trying to build something, it takes daily work, daily habits and we certainly have slipped on the defensive end."
Orlando has not had much opportunity to build those daily habits the past two weeks. They can get back on that road by getting back to work Monday.
More from Orlando Magic Daily
This article originally appeared on