Orlando Magic: Jeff Green's Last Shot To Change The Narrative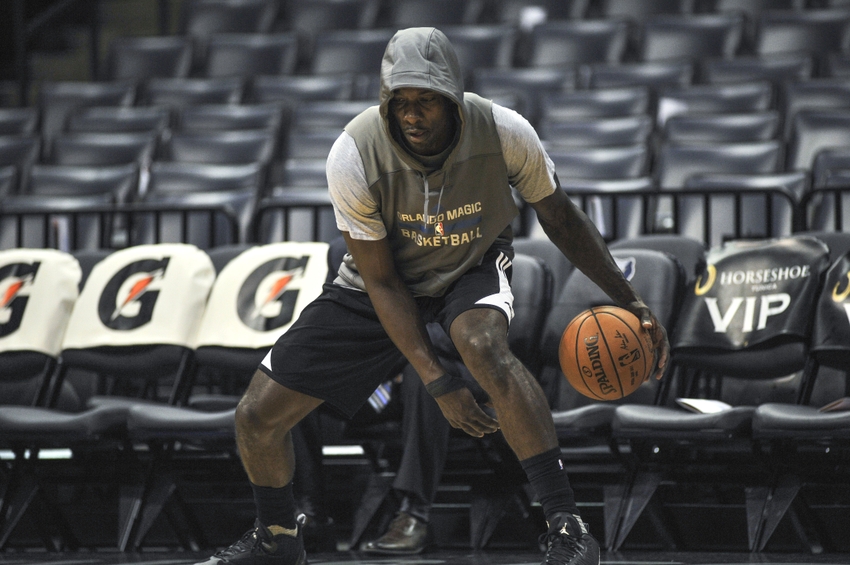 After falling out of grace over the last couple seasons, can Jeff Green change his career narrative with the Orlando Magic? 
Jeff Green has always been an enigma among the basketball community, because he's always had the raw talent to be a star but he's never lived up to the task.
The Boston Celtics thought he could be one for the team, but that was only up until they dealt him to the Memphis Grizzlies.
Then, the Grizzlies thought he could be one, but yet again it didn't work out so they traded him to the L.A. Clippers, where he played just 27 games before becoming a free agent in the summer.
More from Sir Charles In Charge
Are you sensing a theme here? Every team he goes to thinks they have something special, only to be let down time and time again. Now that isn't to say Jeff Green doesn't have his talents, but his weaknesses can sometimes far outweigh the positives he brings to the court.
For instances, the effort he brings to the game night in and night out; during his tenure with the Memphis Grizzlies some teammates doubted his passion for the game, and even went as far as to say he doesn't care about the sport.
[transcribed via GBB]

[Ronald Tillery of The Commercial Appeal]

"Jeff hasn't gotten it done, and he's shooting very poorly over the last six games. His attitude hasn't been the best. He's not playing very well defensively.

And I know of a guy who matters in that locker room that wanted to wring his neck last night."

After a play? Tillery:

"No. I was told, point blank. I was told, point blank, by a guy in that locker room who matters that Jeff doesn't care."
When you hear things like that it makes you think about it. I know the story could be false since the teammate wasn't named, but it still speaks volume that the players he shared a locker room with think that of him. And the play he be brought to the court wasn't helpful is changing that perception either.
But now is a new year and he's with a new team, the Orlando Magic. An they didn't sign him to be that same inconsistent player he's shown himself to be in the past. So maybe they see some things in his game that they can work with.
He has shown himself to be a good defender at times; in isolation situations he only gave up 0.81 points per possession, and the Grizzlies had a defensive rating of 102.9 when he played, compared to 107.0 when he sat. So he does have a nice defensive repertoire, but now it's about bringing it every night on that end of the floor.
On the offensive end, Green has shown off a keen sense of knowing when to cut to the rim in order to get easy baskets (1.31 ppp,) and he's also adept at scoring in transition (1.06 ppp.) However what he isn't though, is a very good three-point shooter (shot 31.5 percent last season.)
Green has always had the raw talent to become an NBA star, that's what drove Celtics fans and Grizzlies fans alike, crazy. Because any basketball fan can see the talent he has from a mile away. Even future Hall of Famer Kevin Garnett once went as fair as to say, Jeff Green could be one of the greatest players of all time (not something I agree on).
[via NESN.com]

"I always said J. Green is going to be one of the best ever to play this game," Garnett told Comcast SportsNet's Greg Dickerson. "When you watch him play, you see the glimpses."
Those glimpses have always been there, but having the talented Jeff Green show up game in and game out never came into fruition. That's why more than ever, this season Jeff has got to carve out a role for himself. Now going into his ninth season in the league, fans and coaches alike still don't know what Jeff Green is going to bring on a nightly basis.
So this season he has got to show the league who he really is as a basketball player.
Is that being a good role player for the team? Or a scorer off of the bench?
Who knows? But see that's the thing. After being in the NBA for almost a decade you'd think he'd know what his role is as a basketball player, yet he still doesn't.
We'll see how Frank Vogel chooses to use him in the upcoming season, but one thing's for sure, Jeff Green is eventually going to run out of chances. So is this the season he finally brings it all together?
This article originally appeared on