Magic's Fournier follows EuroBasket flop with strong finish for France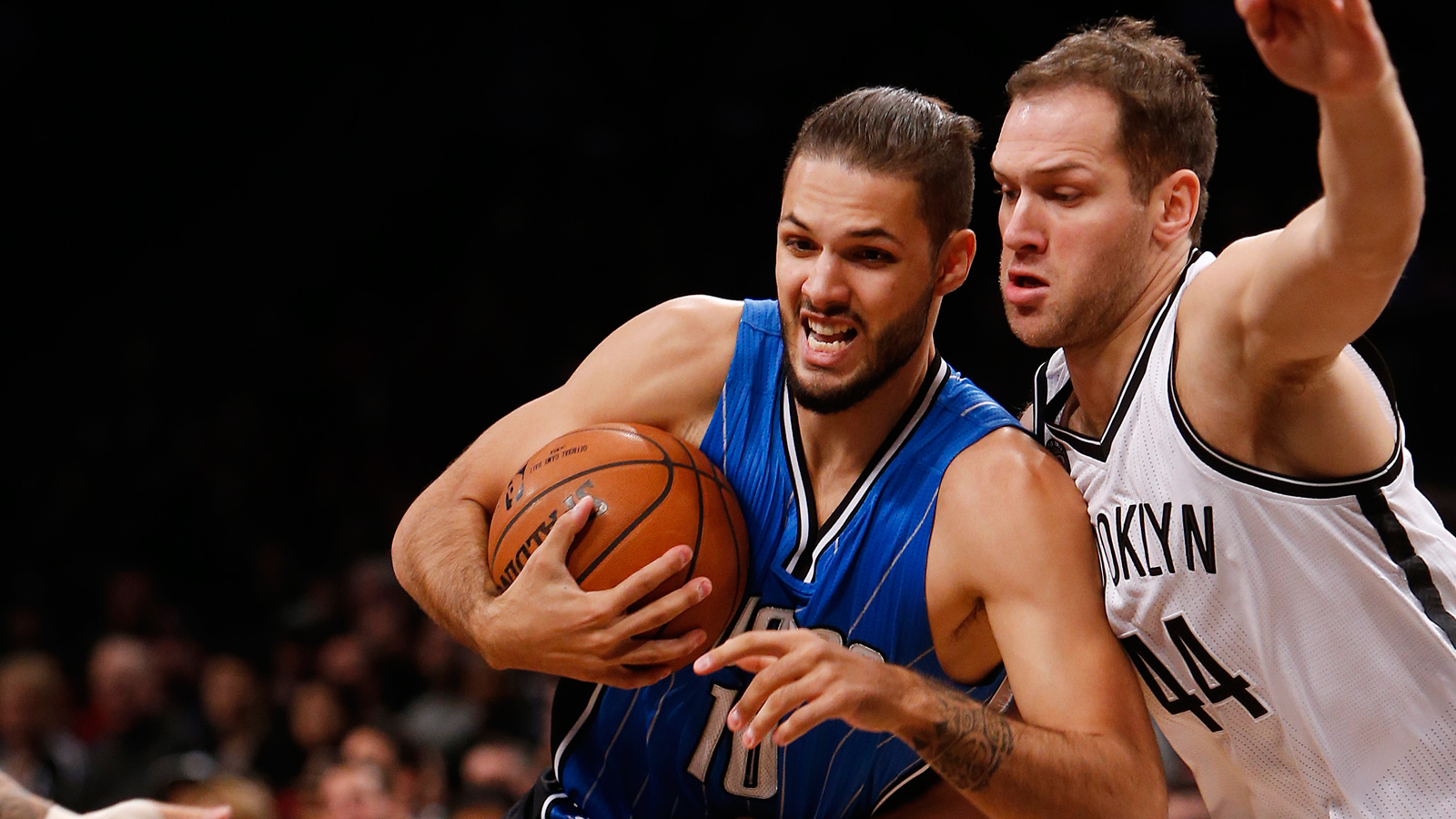 Utah Jazz big man Rudy Gobert grabbed the headlines when France lost to Spain in the semifinals of EuroBasket 2015 with his huge game and post-loss social media adventures. And that's a good thing for Orlando Magic wing Evan Fournier, who was awful in the loss.
Fournier committed three early fouls — two in the span of back-to-back possessions — that forced him to the bench for most of the remainder of the game. Missing his coach's trust after the sloppy start, Fournier was unable to help stave off the overtime defeat.
And based on his performance in the bronze-medal game against Serbia, France could have used Fournier. He finished with 15 points, five rebounds, two assists and a steal, and France cruised to an 81-68 win.
What does it mean for the Magic? Probably not a whole lot, unfortunately. France wasn't built to showcase Fournier; he was the team's fourth option at best, and he often sat if he didn't start quickly. He had a couple of hot nights on 3-pointers, but the FIBA arc is closer than the NBA 3-point line.
A big EuroBasket could have augured well for Fournier and Orlando. Instead, the team enters training camp this week with questions about how high the ceiling might be.
(h/t Orlando Pinstriped Post)
MORE NEWS:
Want stories delivered to you? Sign up for our NBA newsletters.