Orlando Magic Daily Roundtable: The best starting lineup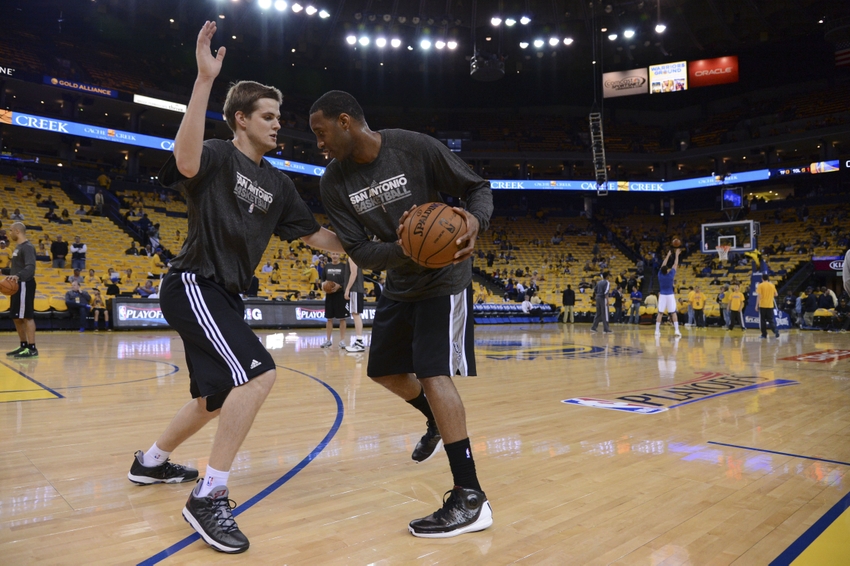 The Orlando Magic have had some stellar players come through. We gathered the staff together to name the best starting lineup in team history.
We at Orlando Magic Daily just completed our ranking of the top 25 players in Orlando Magic history. That long, and arduous, task was a great look at the franchise's history and some of the great players who have donned an Orlando Magic uniform.
There is plenty of debate remaining on how to order those 25 players and how to take stock of Magic history — weighing statistics, impact and longevity with the team. Everyone has their own list.
To continue that discussion, we at Orlando Magic Daily elected to follow FanSided's lead and put together our own best ever Orlando Magic starting lineup — listing the best player at each position in Magic history. That list had its own bit of controversy (you can see the video above) but named Anfernee Hardaway at point guard, Nick Anderson at shooting guard, Tracy McGrady at small forward, Horace Grant at power forward and Shaquille O'Neal at center.
We got the Orlando Magic Daily staff together to name our starting five in that way.
Point Guard
Ryan Doyle (@RDoyle27): Penny Hardaway. One of the most talented players in NBA history. He was a superstar for a short time and was able to put the Magic on his back after Shaq left. I think Penny is far and away the best point guard in Orlando Magic history.
David Iwanowski (@davidiwan1): Penny Hardaway. Just a phenomenal player for the Magic, and a big reason for their success from 1993-1999. He was pretty much unstoppable during his tenure in Orlando, and injuries may have halted his journey towards being one of the best point guards of all time.
Spencer R. Henderson (@SpencerRHenders): Penny Hardaway should feel disrespected by this question. You can argue Penny was a better point guard than Gary Payton and John Stockton. His height and speed was a mismatch for every point guard in the NBA. I am still waiting on a current NBA player to adopt his Lil' Penny commercials.
Zach Palmer (@FmrTankCommandr): Penny Hardaway by a pretty wide margin. The Magic have not had another superstar level point guard in the history of the franchise. Heck, in the history of the NBA there are only a few players that had Penny's size and ability to create for himself and others. Love ya Jameer and Darrell but this one is not up for debate.
Philip Rossman-Reich (@omagicdaily): I guess I will have to make it unanimous. Anfernee Hardaway is the greatest point guard in Magic history. There is really no player like him. He had speed and athleticism to finish in transition and score at will. But he was a gifted passer and unselfish player. It was really out of character for him to put up a big scoring game, but he did it when his team needed it. Maybe Scott Skiles should get some consideration since Hardaway played his post-Shaq days at shooting guard. But Hardaway will always be the team's point guard.
Shooting Guard
Ryan Doyle: Nick Anderson. Anderson is a fan favorite in Orlando and was able to help get the franchise onto his feet. He was the third option in the Penny-Shaq years and had one of the best steals in NBA history. Anderson should be a no brainer.
David Iwanowski: Tracy McGrady. Listed as a shooting guard on Basketball-Reference, there is no doubt McGrady deserves the nod here. He did everything for the Magic during his four-year stint, and led them to the playoffs three out of those four years. He was one of the best offensive players in the league, and his ability to do everything for the Magic led to him finishing in the top six of MVP voting for three of those years despite the Magic not being championship contenders.
Spencer R. Henderson: Tracy McGrady should feel disrespected by this question. There was a time in 2003 when McGrady was arguably a better player than Kobe Bryant. McGrady averaged 32 points per game in 2003 and won and defended his scoring title. He never made a Finals appearance because he never had an All-Star caliber teammate who could stay healthy, no excuse its the truth.
Zach Palmer: Tracy McGrady. I wanted to give this to Nick Anderson as his time and importance to the franchise gives him a sentimental edge but Tracy McGrady was an otherworldly basketball player in Orlando. McGrady arguably was the best player in the entire NBA in Orlando but was surrounded by a rag tag group of players thanks to Grant Hill's unfortunate injury.
Philip Rossman-Reich: Here is where determining positions gets tricky. I side with FanSided and think Tracy McGrady is actually a small forward, but Basketball-Reference has him as a shooting guard. I must concede then and apologize to Nick Anderson. McGrady is one of the four best players in franchise history. He was the best perimeter scorer — best overall scorer — in franchise history. He carried teams that had no business being in the Playoffs to the Playoffs, and perhaps nearly beyond. McGrady gets the nod at shooting guard (on a technicality, I guess).
Small Forward
Ryan Doyle: Tracy McGrady. One of the best scorers in NBA history, McGrady carried the Magic in the early 2000s and put up other wordly numbers. Like Hardaway and Anderson, there really is not an argument for another player here, in my mind. Hedo Turkoglu was a really good player for Orlando, but nowhere near the caliber of T-Mac.
David Iwanowski: Hedo Turkoglu. He was a good shooter, scorer and playmaker for the Magic. His biggest strength was the matchup nightmare he created as a 6-foot-10 "point forward," and his height enabled him to produce a solid defensive output too.
Spencer R. Henderson: Dennis Scott should feel great because l am putting him above Grant Hill and Rashard Lewis. I may be a little biased with my selection because l am an old-school Magic fan. Lewis was more of a stretch-4. During the 1992 season, Scott averaged 19.9 points per game and is arguably the best 3-point shooter in franchise history.
Zach Palmer: I am going to have to go with Hedo Turkoglu here. While Turkoglu is remembered for his heroics during the 2009 Playoffs, his best season with the Magic actually came the year before. Turkoglu posted a stat line of 19.5 points, 5.7 rebounds, and 5.0 assists per game all while shooting a career best from the field. Turkoglu was amazing that year. And the Magic were actually the third seed in the East, but nobody remembers because the Detroit Pistons dynasty quickly escorted Orlando out of the playoffs in the second round.
Philip Rossman-Reich: With McGrady off the board as a shooting guard, Nick Anderson is not quite a small forward, I have to go with Hedo Turkoglu at small forward. Hedo Turkoglu's tenure with the Magic was equal parts exhilaration and frustration. He was extremely inefficient, but always found a way to make the big shot throughout his long tenure with the Magic. Still his ability to play as a point forward and run the offense helped turn the Magic into a championship contender in 2009 and get the most out of every player on the roster. The Magic would not have had their successful 2009 run without Turkoglu's unique talents.
Power Forward
Ryan Doyle: Rashard Lewis. During the 2009 Finals run, and all the successful teams in that era, Lewis played a major role on those teams. He played the stretch-4 role and was a perfect fit at the time. I also considered Horace Grant, who was a big reason why the Magic were able to reach their first finals appearance.
David Iwanowski: Rashard Lewis. He created such a matchup nightmare for opposing defenses, and was a huge reason for the success of the Magic offense. He had the height of a power forward and the skill set of a guard. He was an efficient high-volume shooter. Many people think that Magic team started this revolution of more versatile, wing-style power forwards, and Lewis' unique abilities were the reason for that.
Zach Palmer: I will go with Rashard Lewis here. Lewis initially was signed to play the small forward position and become the go-to perimeter scorer the Magic lacked after dealing Tracy McGrady. But an injury to Tony Battie and a lack of options at power forward opened the door for Rashard Lewis and he and the Magic never looked back. Lewis' ability to space the floor and cruise by bigs that attempted to close out began the NBA's new stretch four era and that earns him the nod of Horace Grant for me.
Philip Rossman-Reich: Rashard Lewis does not get the respect he deserves for what he brought to the Orlando Magic. The contract he signed — a max contract he never quite lived up to — colored the way Magic fans perceive him. Like Horace Grant, Lewis transformed the way the Magic played. Lewis, and what he did with Stan Van Gundy, truly revolutionized the NBA. The Magic would not have become the championship-contending team it was without Lewis' sacrifice and play. He became the model for modern power forward. The Magic were trendsetters on that front.
Center
Ryan Doyle: Dwight Howard. Yes, Shaquille O'Neal was phenomenal with the Magic. However, Howard was in Orlando longer and was also the centerpiece around a team that reached the Finals. Howard holds numerous franchise records and although it was a close call, I tend to lean towards Howard.
David Iwanowski: Dwight Howard. This was obviously an extremely close call. Shaquille O'Neal at his peak of the Magic years was such a dominant offensive player, and also played strong defense down low. However, the nod goes to Howard because of the overall effect he had. He did help the offense in many ways, and his defense was phenomenal. He anchored the Magic defense and was the main reason they were toward the top of the league for many years, despite not having any elite perimeter defenders. His overall effect, helped by the fact that he played five more seasons in Orlando, gives him the nod over Shaq.
Zach Palmer: Get over the bitterness guys, because Dwight Howard is not only the best center in Magic history but also the best player in Orlando history. Howard was the most dominant defensive big I have seen in the new space-and-pace NBA and have yet to see somebody as dominant as him again. He was an absolute terror on the glass, every game he grabbed a couple offensive rebounds and dunked it back in and set the tone for a game. Yes, Shaq was more dominant offensively. But Howard sustained his excellence for a lot longer and defensively I do not think Shaq was nearly as impactful as Howard was when you consider he was surrounded by a bunch of poor defenders.
Philip Rossman-Reich: It is still extremely controversial. My mentions got multiple tweets about us naming Dwight Howard the best player in Magic history. It was near unanimous on our staff. And it is unanimous here again. Dwight Howard is the pick at center. His longevity, his anchoring the best run in Magic history and his defensive prowess all make him the most impactful player and the best center in Magic history. Shaquille O'Neal put the Magic on the map and took them to unprecedented marketing heights. He is by far the better overall player. Howard though did more with less and was transformative defensively. When O'Neal was in Orlando he was among the great centers in the league, throwing up crazy point totals. But his defense was nowhere near as good as Howard's. And Howard would have killed to have Anfernee Hardaway on his team to help with the perimeter scoring. It is up for debate for sure, but Howard is worthy of the title of best player in Magic history and best center in team history too.
Have some thoughts? Share your lineups with us in the comments below or on Twitter @omagicdaily.
This article originally appeared on