Orlando Magic: Can Serge Ibaka Finally Soar In Orlando?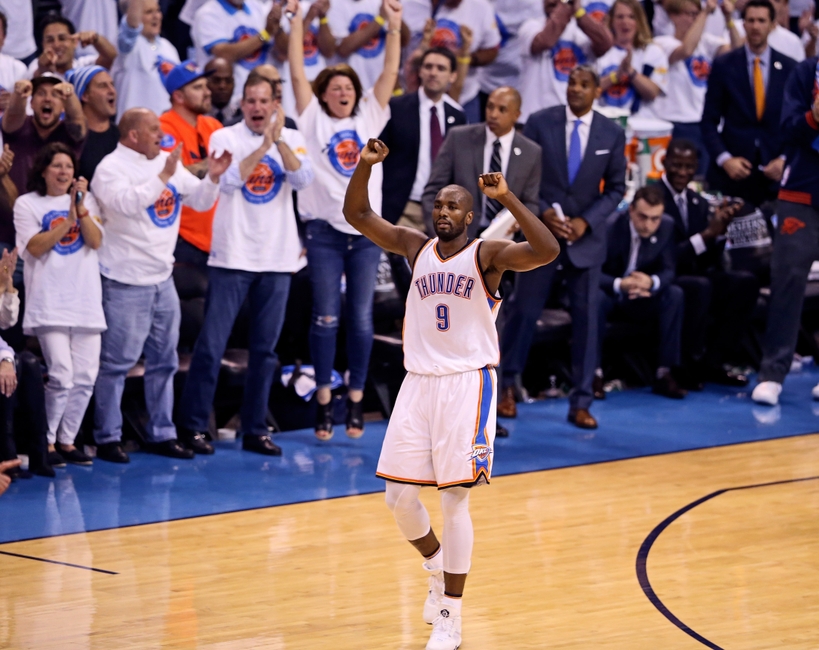 After falling out of grace with the Oklahoma City Thunder, we explore whether Serge Ibaka can soar with the Orlando Magic
Can Serge Ibaka finally soar in Orlando?
That's the question on most Orlando Magic fans minds. For years now, Serge Ibaka has proven himself to be a force to be reckoned with on the defensive end of the floor. In Oklahoma City, that's was his role was; to defend, rebound, and score when the time was right.
But that was the thing, some days the time wasn't right, and instead, Serge was excluded from the offense all together.
More from Sir Charles In Charge
It was never too much off an issue, because of Serge Ibaka's selfless attitude. But last season, the rumblings started to grow, and he was rumoured to have wanted an expanded role on the offensive end of the floor.
Playing alongside Kevin Durant and Russell Westbrook can do that to you, as Ibaka wasn't able to showcase his offensive arsenal. In OKC only 38.7 percent of points came from inside the paint. With Russ and KD, the team needed shooters to help space the floor, so Ibaka was needed to play a more perimeter-oriented game. That's why 29.8 percent of his offense came off of spot up opportunities, and he scored 0.90 points per possession.
In Orlando, Ibaka is going to have a bigger role offensively. Long gone are the days that he stands around the perimeter waiting for a pass. Now, in Orlando, Ibaka is going to be asked to create shots for himself. That doesn't mean he's going to be dribbling out on the perimeter like Draymond Green, but he's going to be asked to do much more offensively than he was in Oklahoma City.
Orlando Magic GM Rob Hennigan chose to take a gamble, by betting on Serge Ibaka's potential. He has shown that he has the skills to be one of the better two-way players in the league.
But now it's about turning that potential into production, because the Orlando Magic are going to need the best Serge Ibaka they can get next season, if they are planning on making the playoffs.
This article originally appeared on