Opinion: Yes, DeMarcus Cousins may be traded this season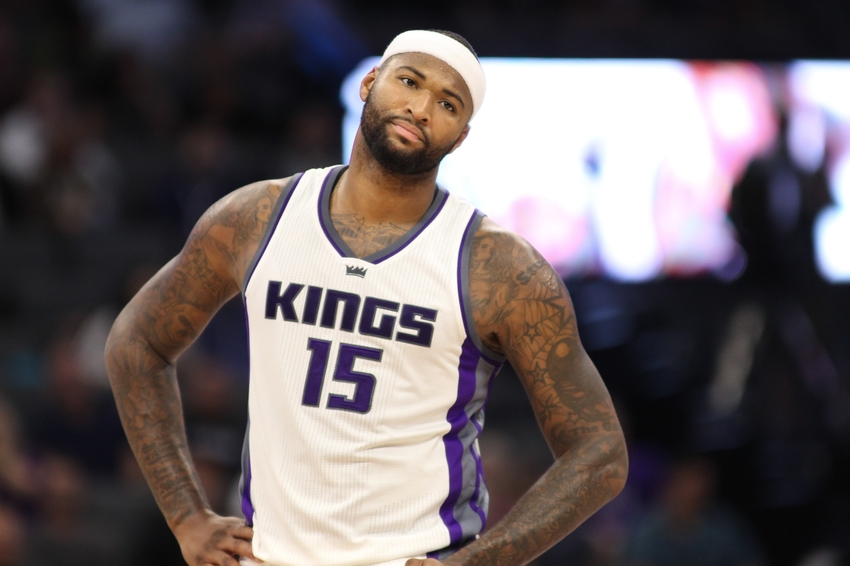 It's that time of the year again. The Sacramento Kings are 4-7 to begin their 2016-17 season, and the rumors are already beginning to fly.
DeMarcus Cousins is yet again the centerpiece to the media's annual early-season trade candidates. While we (Kings fans) have laughed it off in the past it is becoming a more realistic possibility this season.
The Kings aren't trading Cousins this early in the year; it's just not happening. However, if the Kings show no sign of improvement by this season's trade deadline, then it would certainly be wise for Vlade and the front office to see what offers they can get for Boogie.
After this season, Cousins has one year left on his deal, which would mean he can walk and sign with whoever he desires come 2018.
If the Kings hold out and wait until next year's deadline, they may not get as much in return for the two-time NBA All-Star. Vlade knows this, and he isn't going to be firing another coach anytime soon because Dave Joerger is here to stay.
Cousins is averaging 26.6 points, 8.6 rebounds, 2.9 assists, 1.1 steals, and 1.1 blocks through 11 games this season. He's trending towards his third straight All-Star game and he remains one of, if not the best, center in the league. There is no denying his talent, but can the Kings win with him on the team?
It hasn't worked out so far, and you could make the argument that his supporting cast and lack of coaching stability has stalled any progress. But it is getting to the point where a divorce for Cousins and the Kings may be the best route for both sides.
If the Kings find themselves well under .500 come the trade deadline, it would certainly be no surprise to see Cousins shipped out of town.
However, if the Kings are hovering around a playoff spot, and showing signs of improvement, then we may see the Kings ride it out with Boogie and shoot for the stars.
As of now, the early season rumors about Cousins are bogus. The Kings could easily be 7-4 at this point and those rumors surrounding multiple players on the team would be non-existent.
This team has shown the potential to improve under Joerger, but that potential may have to be reached quicker than expected with the Cousins' situation reaching a point of no return, literally.
The prospect of trading Cousins is unrealistic at this point, but depending on how this season unfolds, we may not see Boogie around much longer.
More from A Royal Pain
This article originally appeared on