Opinion: Mistake To Release Jordan Farmar?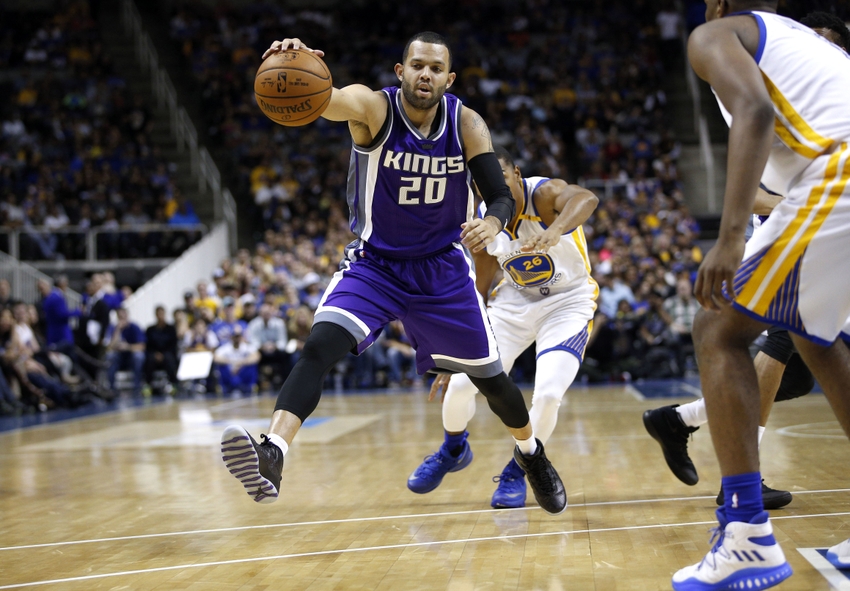 The journey that Jordan Farmar has had with the Sacramento Kings has been a bit of a rollercoaster, and oddly confusing.
The assumption was that the veteran guard would be on the Kings' roster for the 2016-2017 campaign, but he was then cut from the organization a couple of days before the team's season opener.
Farmar was then added back to the roster on November 2nd where played two games with the Kings. Today is now November 7th, and the news has come out that Vlade Divac and the crew have released Farmar once again. In my opinion, this is a mistake.
The Sacramento Kings have waived veteran Jordan Farmar.

— James Ham (@James_Ham) November 7, 2016
Why?
One of the struggles that the Kings have had this season is capitalizing on makeable shots. Too many times I have seen the scenario where players wearing purple are open, but just cannot hit the open jumper to get the easy points.
Although Farmar shot just 33.3% from the court in his brief stint with the Kings, he also shot an effective 44.4% from the perimeter.
Based on the eye test, Farmar was effective in scoring points when he was open.
Not only was Farmar successful in making the open shot, but he also averaged 4.5 assists per game, being both a scorer and playmaker on the court
Conclusion
In my opinion, Farmar was able to be a positive contributor to the offense for Sacramento, an offense that is currently ranked 24th in the league in points per game (98.1).
Although it makes sense from a personnel standpoint to release Farmar (because Darren Collison is returning from suspension), I think a better option would have been to send one of the three rookies (Malachi Richardson, Georgios Papagiannis, and Skal Labissiere) down to the D-League instead.
It was only two games that Farmar played with Sacramento, but in that small sample size, I saw a player that was effective when he was on the court. Hopefully, this roster move doesn't bite the Kings in the butt, but I'm afraid that it will.
This article originally appeared on