One trade the Heat could look to make with the Cavaliers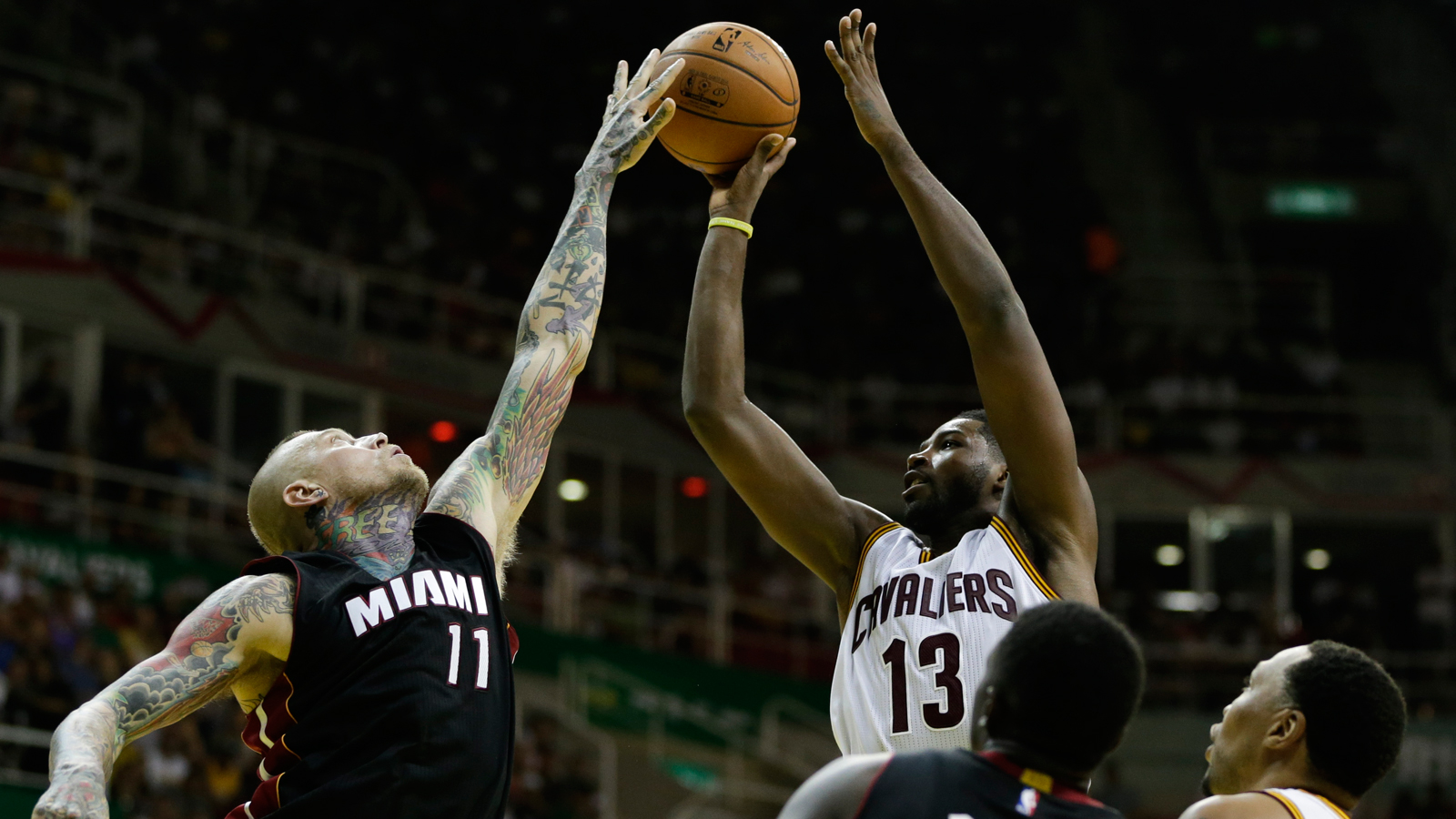 With all of the rumors swirling around Dwyane Wade and the Miami Heat — particularly the more unrealistic rumors, which have Wade and the Cleveland Cavaliers trying to reunite LeBron James with his former running mate — it's almost unthinkable to consider Miami actually working something out with the Cavs.
But Ira Winderman of the Sun-Sentinel told the Kup and Crowder Show in Miami that there's one particular trade that could help Miami — and that would involve Cleveland. But no, Heat and Cavs fans, it would not involve Dwyane Wade. Instead, this is a cap-clearing maneuver that would send Chris Andersen and Mario Chalmers, both reportedly on the trade block, to Cleveland:
"You trade them to Cleveland for Brendan Haywood's non-guaranteed contract," Winderman said. "Brendan Haywood makes $10 million. As soon as you acquire him you can cut him because his contract is not guaranteed."
In turn, Winderman said, the Heat could trade Haywood to another team, generating a trade exception that they could use to sign a player whose contract fits into Haywood's outgoing deal. It's a convoluted way for the Heat to try to build a roster, but expect Pat Riley to do everything he can to get Miami back to the Finals.
(h/t CBS Miami)
Photo Credit: Felipe Dana/AP