On James Harden, Dwight Howard and the myth of the unified whole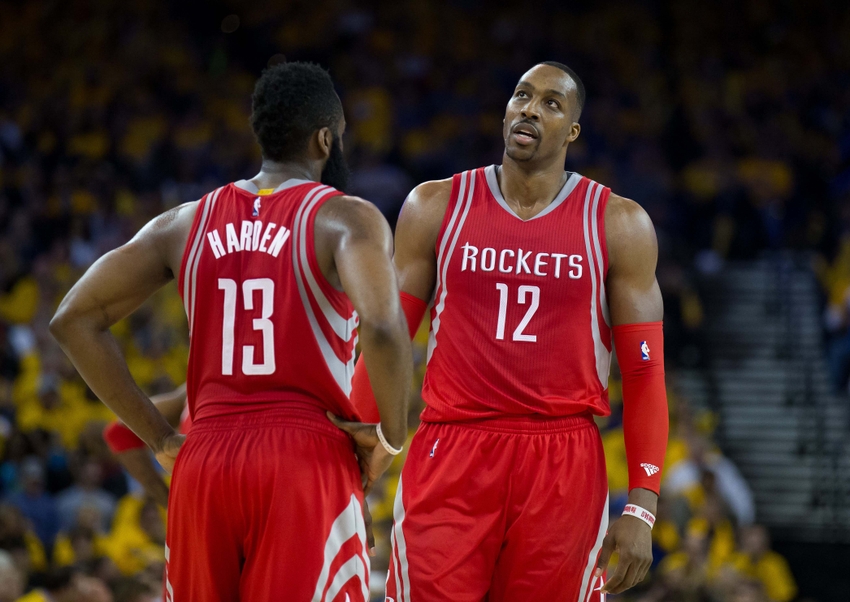 The basic underpinnings of Gestalt psychology are widely misunderstood. When Kurt Koffka, the early-20th century German philosopher who popularized the idea, first rose to prominence, he did so on the strength of a quote that he never actually said. Most people think Koffka is famous for stating that "The whole is greater than the sum of the parts" — in fact, he didn't. What Koffka actually said — and until his death in 1941, he went around correcting students who got it wrong — was "The whole is other than the sum of the parts."
That distinction is small yet significant. Sometimes, greatness just isn't in the cards. You take the components, you put them all together and, for whatever reason, the sum isn't what you thought. Sometimes the whole is lesser.
That was unfortunately the case for the 2015-16 Houston Rockets, who appeared on paper to have all the makings of a championship contender going into the season. Houston GM Daryl Morey had gathered savvy veterans (Trevor Ariza, Jason Terry) and exciting youngsters (Clint Capela, Terrence Jones). He had more depth than just about everybody in the league. And of course, he had the two-man superstar combo that most executives spend their whole careers trying in vain to find: James Harden and Dwight Howard.
Read More: Brad Stevens is an out-of-bounds sorcerer
In theory, it should have been a match made in heaven. Harden was one of the best perimeter shot-creators and playmakers of his generation; Howard was a monster of a big man who should have been unstoppable in the pick-and-roll. It didn't work out that way in reality. Largely, or at least so the narrative would have it, this was because the two stars didn't mesh. Howard wanted his post touches, and Harden wouldn't acquiesce. The Rockets grumbled and finger-pointed their way to a 41-41 season and a quick playoff elimination. The whole of the Harden/Howard Rockets turned out to be far, far less than the sum of their parts.
It's hard to blame Morey for this. He spent years looking for top-level talent, he eventually found it and he had every reason to believe it would work. It did result in a trip to the Western Conference Finals, but it didn't end the way it was supposed to. It's still laudable that he tried. But regardless of fault, the Rockets' hopes of consummating the NBA's dream pick-and-roll marriage officially ended on July 1 when Howard agreed early in free agency to sign with the Atlanta Hawks for three years and $70.5 million.
The macro result of this move was twofold — namely, it brought us a new Harden, liberated from Howard, and a new Howard, liberated from Harden. This season, both players have been joys to watch.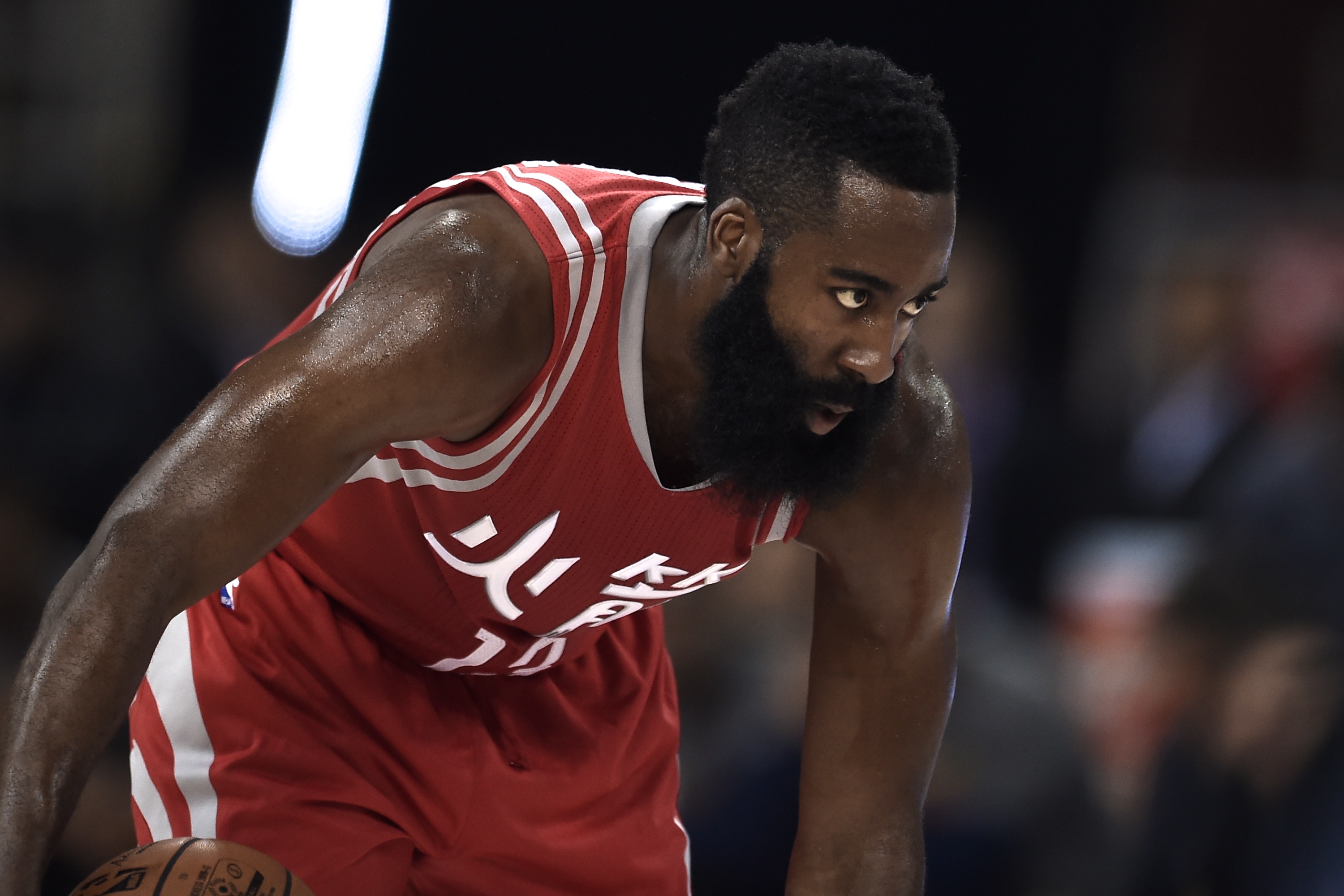 Harden never really belonged with Howard, a demanding player who wants to hold the ball for seconds at a time and bully defenders on the block. Harden is better off as the undisputed captain of the offense — the guy who seizes the rock, navigates the floor, reads the defense and reacts. He does so brilliantly when given free rein. Harden was pretty much always functionally a point guard regardless of his job title, but now that he has that role officially under Mike D'Antoni, he's been a beast this fall. Per SportVU tracking data, Harden leads the NBA in both touches per game (98.2) and time of possession per game (9.3 minutes) — another former Harden teammate, Russell Westbrook, is second in both categories. Harden runs 11.6 pick-and-rolls per game, per Synergy, and churns out 1.02 per points per possession. He is almost single-handedly dragging the Rockets to a top-five offense.
He's also making the Rockets really fun to watch.
The beauty of Harden's game this season is its simplicity. He's right up there with Westbrook and Damian Lillard for the most pick-and-rolls in the league, but the truth is he often doesn't even need a pick to make the magic happen. Just the sheer gravitational pull he has on opposing defenses is usually enough to create seams and open easy opportunities. Watch the play above as the Rockets get the Thunder scrambling, Harden probes into the paint and Steven Adams ends up stuck in no man's land, caught between the driving Howard and the rim-running Capela. How are you supposed to defend against that? You can't.
It's hard to say whether it was ever possible for the Rockets to play like this with Howard. At this juncture, it's pointless to debate it either way. The reality is that Howard's gone now and Harden's thriving with his new team. Incidentally, though, Howard is doing just fine with his.
It might seem odd on the surface that Howard, whose appetite for post touches was a source of tension at each of his three previous NBA stops, ended up in Atlanta, where Mike Budenholzer has spent three-plus seasons crafting an offensive system that often goes five-out and is centered around relentless player and ball movement. He didn't just land there by accident, either — Howard opted out of his contract in Houston to become a free agent and sign in Atlanta. He chose the Hawks, and the Hawks chose him.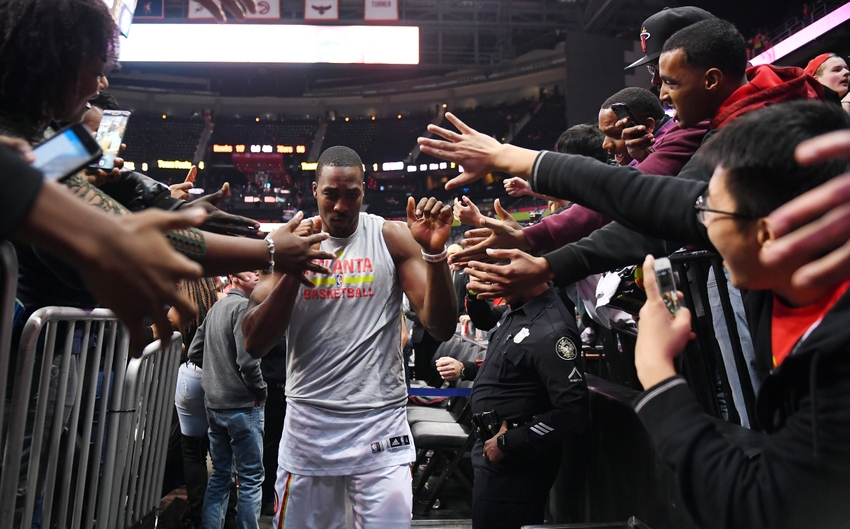 Two things, though. First, Budenholzer and the Hawks are smart. They know the truth about NBA team-building, which is that the system you build is predicated upon the talent you have and not the other way around. If your centerpiece is Al Horford, a versatile big man who can screen, pass, navigate the floor well and hit jumpers from 18 feet but isn't exactly a low-post bruiser, you design an offense that's tailored to that player's specifications. If you want to replace Horford with Howard, that's fine, so long as you adjust your schemes accordingly. The Hawks were just open-minded enough to do this.
Secondly, the Hawks had a problem that needed fixing anyway — in their effort to spread the floor and master the perimeter-oriented game, they had gone too far, and their approach desperately needed correction. Consider this: The Hawks were sixth in the NBA last season in team effective field goal percentage, but 22nd in points per possession. Why the disparity? Simple — they weren't physical enough. They were also 29th in free throw rate and dead last (by a mile) in offensive rebound rate. In their enthusiasm for the finesse game, the Hawks had gotten carried away. They had the technical skill to maximize each opportunity with the ball, but their inability to crash the boards or get to the line severely hamstrung how many opportunities they could get. The Hawks' offensive struggles weren't just a down year — they were reflective of real, systematic issues.
To a significant extent, Howard fixes them. He doesn't fit with the old Atlanta paradigm of maximizing spacing and movement, but that's fine. Instead, he gives the Hawks a monster down low who can patrol the area around the basket unlike anyone the Hawks have seen this generation. Howard is gobbling up 17.8 percent of all available offensive rebounds this season, second in the NBA among regular rotation guys behind only Kenneth Faried. (Andre Drummond, the perennial favorite in this category, has struggled out of the gates at 11.9 percent.) The Hawks are now a four-out team with Howard in the mix, not five-out, and they're better off for it.
Dwight isn't flashy like he was in the good old Orlando days. He doesn't sprint down the floor like a gazelle or jump out of the gym. Watch him match up against a younger, more athletic counterpart like a Hassan Whiteside or a Joel Embiid and he pales in comparison. But athleticism is overrated when you have the size, strength and court awareness that Howard does. Those attributes alone can be game-changing.
It's been quite a while since the Hawks had a player like Howard who can abuse opposing bigs for position down low, as he does against Chicago's Taj Gibson here. A year ago, that possession would have been an easy stop for the Bulls; now, they're pulling the ball out of the basket.
That's just one example. There are plenty of little things Howard gives the Hawks, in fits and spurts, that they'd never have otherwise. He makes difficult box-outs to open up easier rebounding opportunities for teammates. He fires outlet passes that trigger fast breaks for the Hawks' young athletes, namely Tim Hardaway Jr. and Kent Bazemore. And while he's not the same shot-swatting force he was a half-decade ago, Howard still gives the Hawks a modicum of rim protection, which they sorely needed.
Listen: Can Reggie Jackson save the Detroit Pistons?
The Hawks with Howard are steadily improving. They've gone from 22nd in the league in offense to 12th. They're neck and neck with the Clippers for No. 1 in defense. They've got a style of play that works smoothly inside, outside and everywhere in between.
You might say it's a shame that the Rockets couldn't make it work this beautifully when they had the two superstars together, but that's in the past. Don't blame Morey. Actually, why blame anyone? The Rockets of a year ago weren't the sum of their parts, but they're thriving now, and so is Howard in his new environment. For both players and their teams, things turned out OK in the end.
This article originally appeared on