Watch Victor Oladipo posterize a poor camper who dunked on him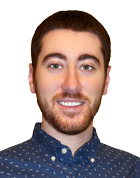 Coming out of Indiana, Victor Oladipo was viewed as one of the most athletic guys in the draft. He had numerous highlight-reel dunks in college and very well could have won the Slam Dunk Contest in 2015.
It's not fair when he dunks on someone less talented than he is, but he did so at his skills academy … after a camper put him on a poster.
Oladipo called out a kid who said he could dunk on the Thunder guard, challenging him to throw one down as they met at the rim. The camper accepted and posterized Oladipo in front of a raucous crowd.
Afterwards, Oladipo returned the favor by slamming home a vicious windmill dunk of his own.
If you come at an NBA star, you better be ready to play some defense at the rim.