The Oklahoma City Thunder can't wait on Russell Westbrook
We're at an impasse.
Russell Westbrook is still silent about his future in Oklahoma City — noncommittal to signing with the team beyond next season, just as he was before Kevin Durant made his decision.
Westbrook is a free agent at the end of next season. If he enters that free agency period as a having last worn a Thunder uniform, Oklahoma City risks losing three of the best players of a generation — James Harden, Kevin Durant, and Westbrook — with only Steven Adams and Mitch McGary to show for it.
That's not an acceptable option for the Thunder. It would take a decade, perhaps longer for a franchise to recover from that sort of personnel management failure.
As of now, the fate of the Oklahoma City Thunder rests in Westbrook's hands. Whether he decides to stay and fight by signing an extension or promising to re-sign at a max rate next summer needs to be decided in this summer.
But when the summer is over, the Thunder need to reclaim control.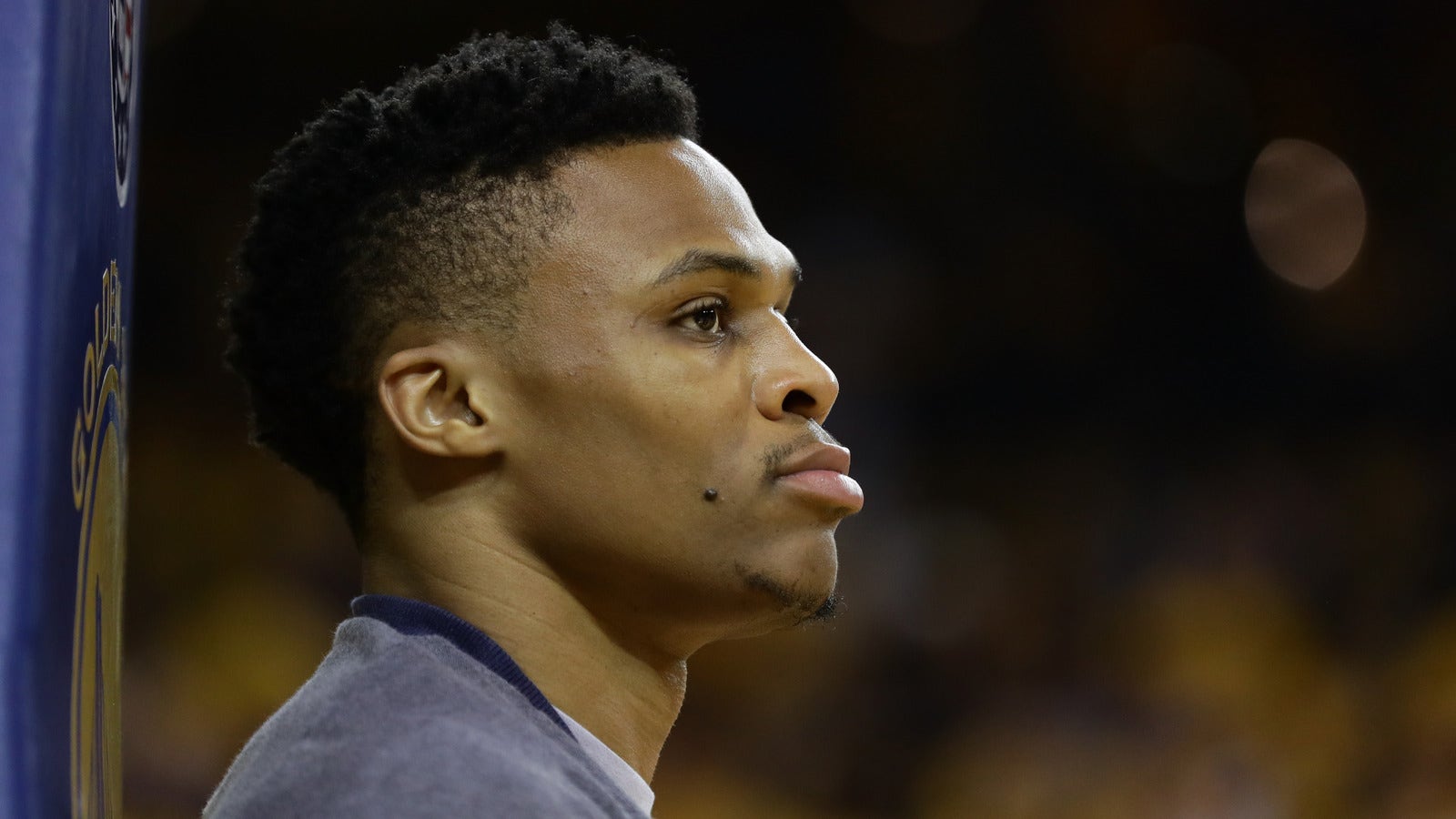 In or out — the Thunder need make it clear to Westbrook: We're not going to enter the season in limbo.
This much has been true of the NBA for a long time, though few mention it in earnest: a superstar player is bigger than the team.
Michael Jordan was bigger than the Chicago Bulls.
LeBron James is bigger than the Cleveland Cavaliers and was bigger than the Miami Heat.
Kevin Durant was bigger than the Oklahoma City Thunder, and Russell Westbrook still is.
Teams tank because they know that winning a title requires a superstar player in the NBA. It means, ironically, ultimately relinquishing control of the team.
But it's worth it to win a title.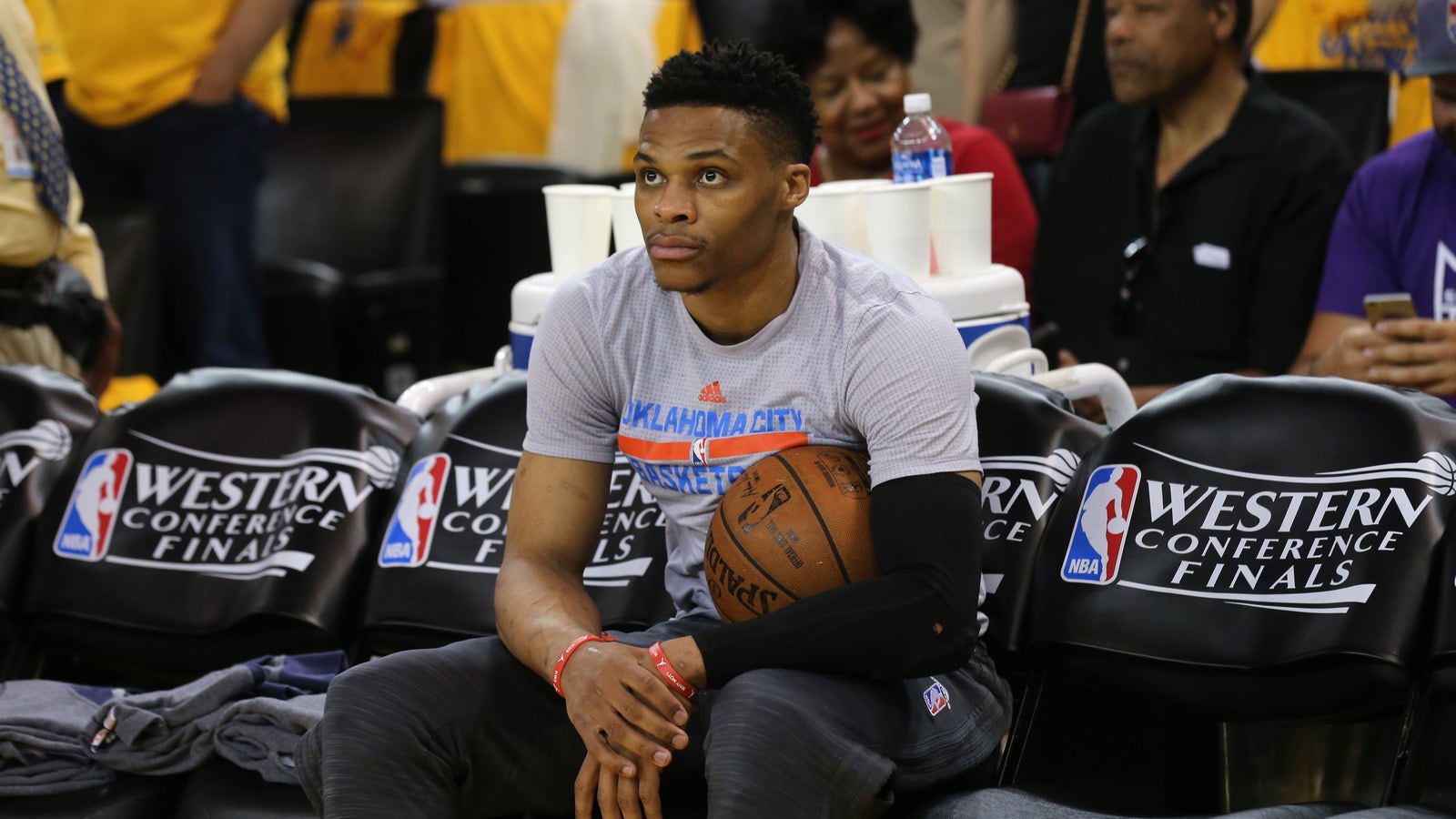 In the last 20 years, every NBA Finals has featured one of five players: Jordan, Shaquille O'Neal, Tim Duncan, Kobe Bryant, or LeBron. (That superteam lineup would easily beat the Warriors.)
Since 1991, only one NBA Finals (1994) didn't feature one of the aforementioned five.
If Westbrook leaves, how is OKC going to land another superstar? The Thunder certainly won't be signing one as a free agent.
The Thunder had three superstars at one point, and now they're looking at a real possibility that they'll have zero at the start of next year. Steven Adams is not of that "superstar" class.
No team wants to rebuild. It's bad for business, even if it's a prudent thing to do in the long run if you have a mediocre team without a superstar-level player. No team willingly chooses to rebuild —€" it's a decision made for them by superstars, either by tacit or direct means.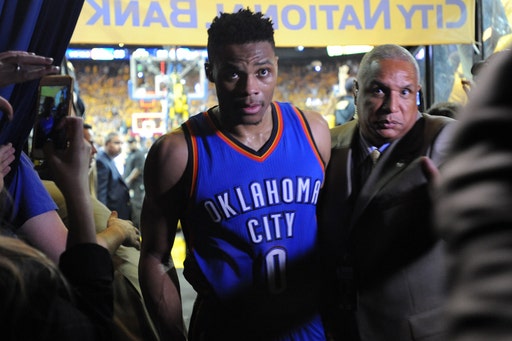 If there's any chance that Westbrook isn't going to re-sign with the Thunder, then Oklahoma City needs to seize control of their destiny by moving him as soon as possible. There will be bidders — the Thunder can move him to a team he's interested in signing with next summer or a franchise that's willing to risk giving up assets for him without a verbal commitment that he'll re-sign should he be acquired.
The Thunder can't let Westbrook leave — it can't have him force the franchise to rebuild — and receive nothing in return. Not after Durant put them in this situation.
Training camps open at the end of September. Whether the Thunder make it public or not, they need to have a plan of action in place for either signing Westbrook in July or moving him before the trade deadline.