Russell Westbrook: 'Definitely more space' in Donovan's new offense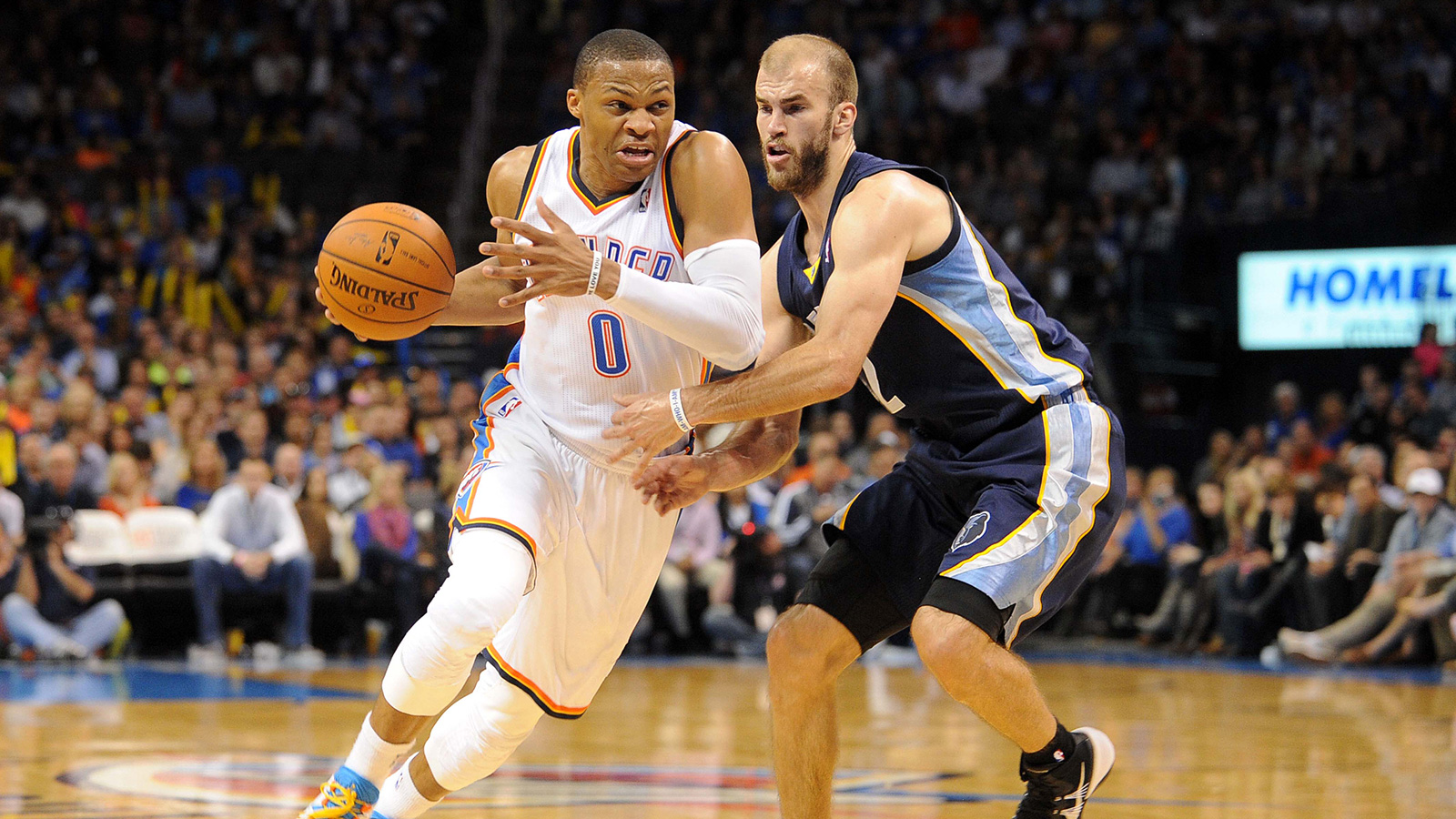 The biggest criticism of the Oklahoma City Thunder over the past few years has been the team's rudimentary offensive sets.
That criticism, to a large extent, fell on the shoulders of former head coach Scott Brooks, for better or worse.
So step No. 1 for new Thunder coach Billy Donovan: Install a more complex offense based on better passing and spacing. So far for Donovan, so good.
"Definitely more space," Russell Westbrook told The Daily Oklahoman. "Guys are in positions where they can score the basketball. The space is especially good for myself and it's also good for guys that shoot the basketball really well, roll to the basket, whatever it is, can use their strengths really well."
Donovan himself has seen the changes in the team's ball movement and spacing early in training camp, and has been "really, really happy."
"I've said this before: When you're coming in and you're putting new things in, they've had a real open mind," Donovan said. "They're really, really bright in terms of the pace."
Donovan has pointed out Westbrook in particular as the quickest learner, claiming Westbrook's basketball IQ is vastly underrated and that he's one of the Thunder's brightest players. As long as those two are on the same page, the Thunder's offense will reach the heights it needs to to relaunch the team into contention.