NBA scout: Adding Donovan could progress Thunder to next level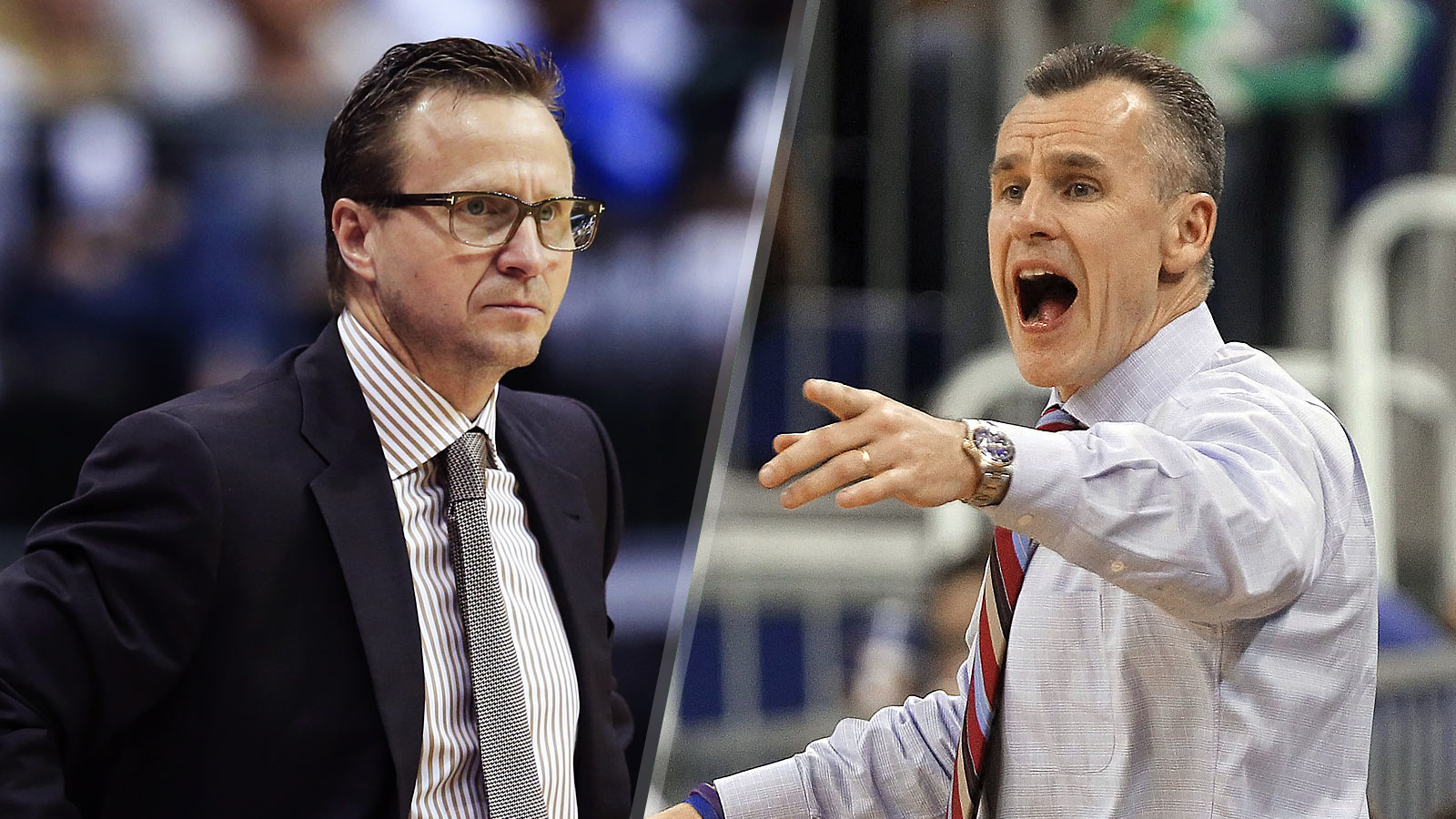 Sports Illustrated recently spoke with several anonymous scouts to get the inside scoop on all 30 teams heading into the 2015-16 NBA season.
The Oklahoma City Thunder are clearly one of the more interesting teams heading into the season, as they missed the playoffs last season but will likely emerge as contenders with the presence of a healthy Kevin Durant and Serge Ibaka.
There are still questions surrounding the team and certain player fits, though, and the scout who was interviewed about the Thunder expressed some doubts:
The Thunder hope the addition of Billy Donovan can have a Steve Kerr-like impact on the roster, spicing up the offense and figuring out the appropriate roles on such a deep roster with varying personalities. Donovan will also have the pressure of gaining the trust of Durant and Russell Westbrook as soon as he can, which will be challenging but is certainly possible.
The apparent x-factors are Enes Kanter and Dion Waiters, as the performance of those two can make or break the Thunder's season. If those two can accept their roles, however limited, and excel in them, the Thunder have as good of a shot as anyone to win the title this season.
"For them to progress, they probably had to get rid of Scott Brooks. He was a good coach who connected with the players, but he had weaknesses, timeout plays being one of the biggest. It will be a big adjustment for Billy Donovan, but at the same time Sam Presti is a very heavy-handed GM. He's like Joe Dumars was. Presti hired Donovan's staff for him… The relationship [Donovan] has with Russell Westbrook is more important than the one with Kevin Durant. Russ is a hard guy to coach. You have to connect with him… They have great depth. Kyle Singler is an ideal complementary player. I thought Steven Adams took a step back last year. There were times that he was out there getting in scraps and being more of a distraction than helping the team. Anthony Morrow was a great get for them. He can space the floor. You can't help as much on Russ's penetration, and it's one less guy you can double-team Durant with… Was Enes Kanter worth the money [four years, $70 million]? No, but they are all in. I don't think anyone would double him, but he can shoot elbow jumpers. If he can make them, he will be a real weapon… At the end of the year before last and at the beginning of last year, Serge Ibaka was way too focused on showing everyone he was a great shooter. They need him to affect the game defensively first… Dion Waiters is a wild card. Will he be like Reggie Jackson and get jealous when he's not getting his shots? They don't need a one-on-one player; they have two of the best. They need a guy who takes away the help."