NBA GMs: Thunder will be the most improved team next season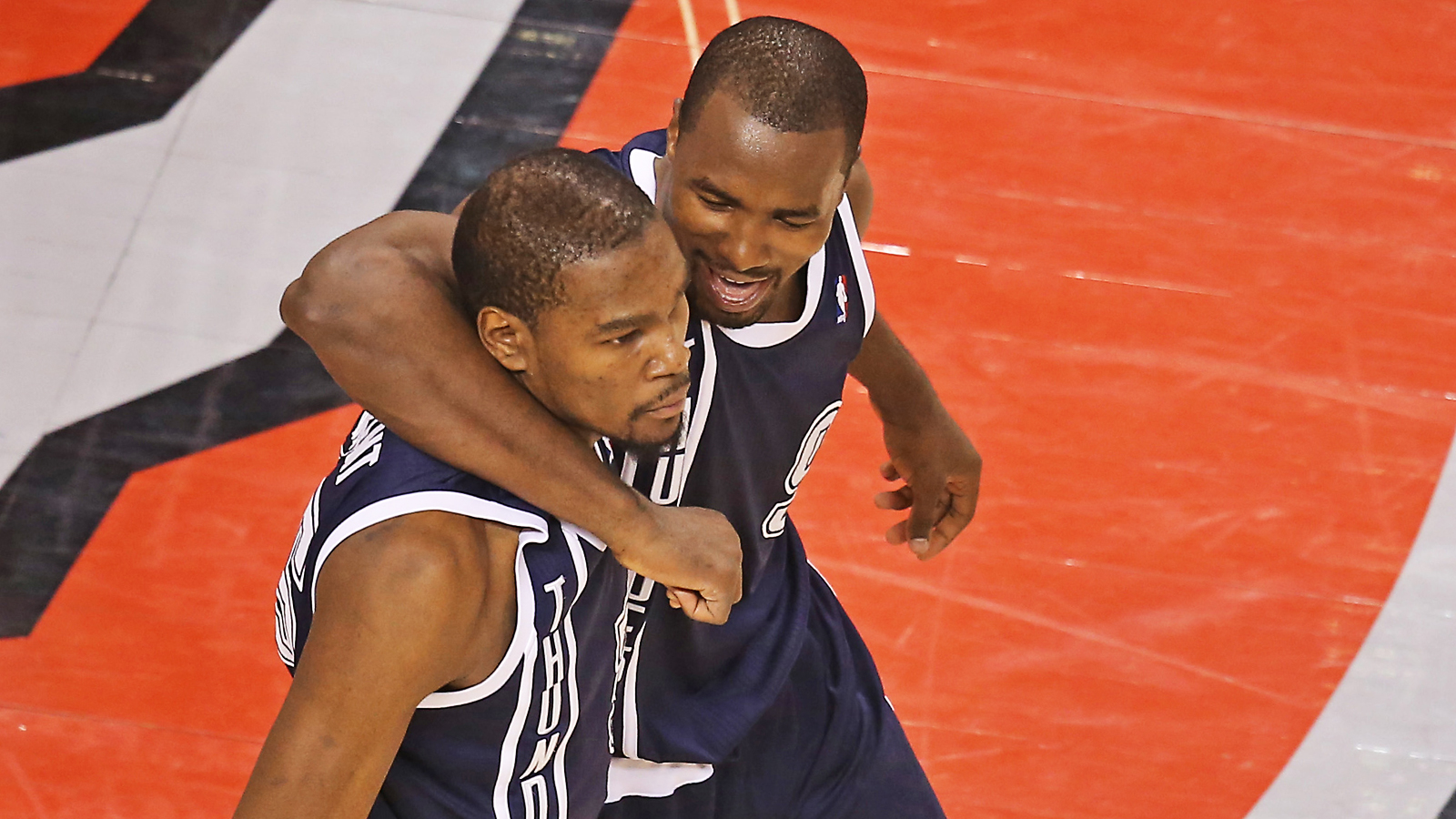 The NBA.com GM Survey results were released on Tuesday, and the Oklahoma City Thunder fared well.
NBA GMs believe the Thunder — with a healthy Kevin Durant and Serge Ibaka, and an improving Steven Adams, Enes Kanter and Dion Waiters — will be the league's most improved team next season.
Here are the results:
1. Oklahoma City — 25.0%
2. Milwaukee — 17.9%
3. New Orleans — 14.3%
4. Miami — 10.7%
5. Indiana — 7.1%
While the Thunder didn't make a significant offseason addition, they are adding two top-25 players to their rotation, which will catapult them from out of the playoff picture up to contender status.
Some Thunder fans may think this category should've been a landslide, but it's encouraging to see the league's top decision-makers recognizing the Thunder's inevitable ascension this season.