NBA admits it blew three calls in final minute of Thunder's win over Clippers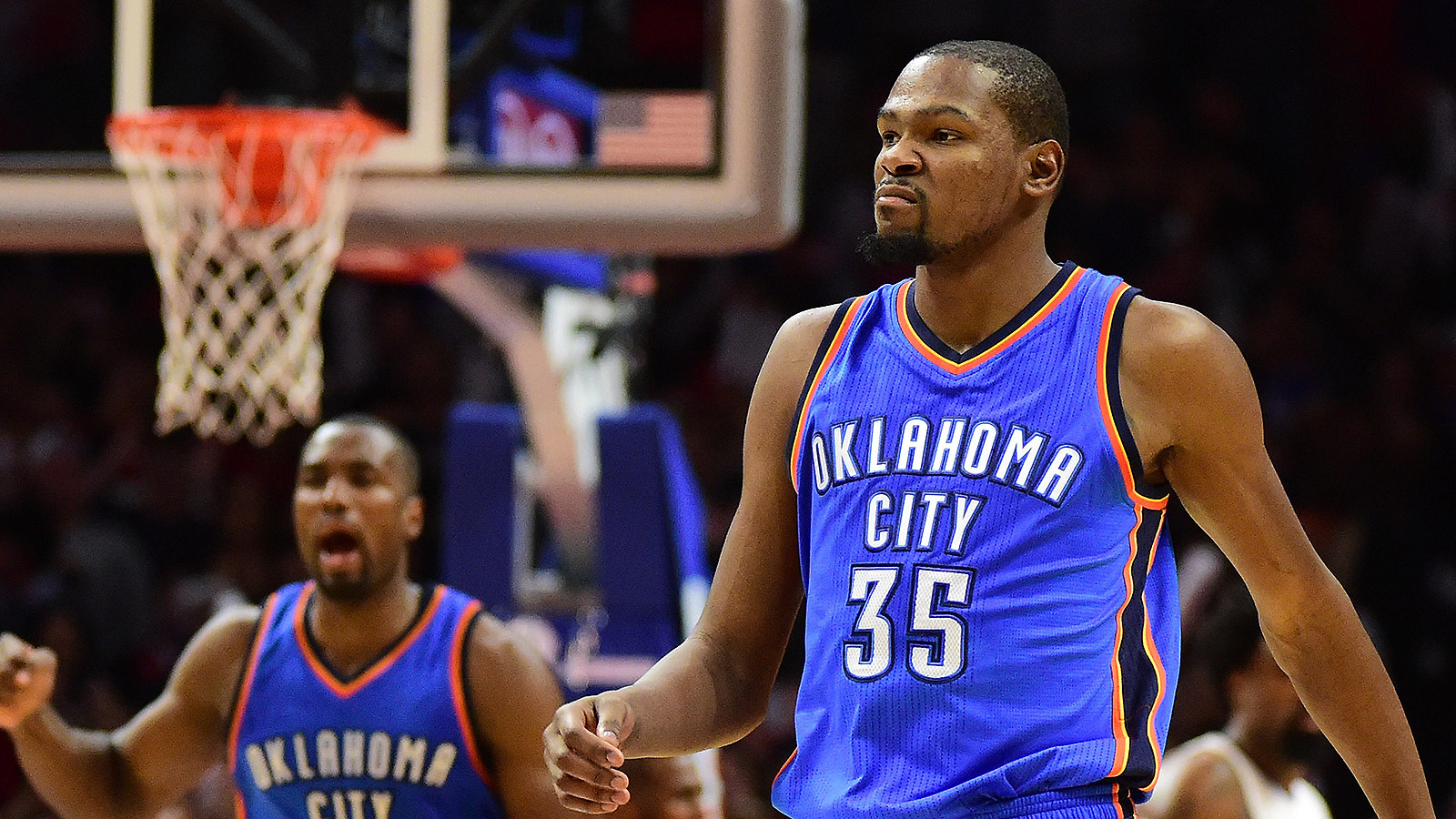 On Tuesday, the NBA ruled that there were three incorrect calls in the final two minutes of the Oklahoma City Thunder's 100-99 victory over the Los Angeles Clippers on Monday, according to the league's Last Two Minute Report.
The second and third missed calls imply that Kevin Durant's game-winning jumper over Luc Mbah a Moute should've never happened.
First, the NBA claimed that Chris Paul should have gotten an and-1 free throw for his go-ahead layup with 10.9 seconds remaining after stealing the ball from Russell Westbrook, who fell to the ground (it seemed like he was tripped by Mbah a Moute, which wasn't mentioned) and undercut Paul by sticking his leg out. The basket put the Clippers ahead 99-98.
After that, the league says that Durant should've never had the chance to attempt his game-winning shot, as Serge Ibaka should've been whistled for an offensive foul because of his illegal screen on Mbah a Moute to free Durant before the inbounds pass. The Clippers should've gotten the ball back up by one point (or two, if Paul had made his free throw).
Check out the two plays below (starting around the 1:15 mark):
While neither ruling would have secured a win for the Clippers, either — and certainly both — would've helped the Clippers considerably.
"It won't matter," Clippers coach Doc Rivers said after the loss, according to the Los Angeles Times. "It's frustrating, though. And it's not like they're doing it on purpose, but these are games that in the West you need every game, so it gets very frustrating from a coaching standpoint."
The third botched call was a missed foul call on Dion Waiter, who yanked J.J. Redick's jersey before Redick attempted a 3-pointer with 1:04 remaining.
The Last Two Minute Report was designed by Commissioner Adam Silver to help promote transparency around the league's officiating. Of course, the NBA doesn't reverse calls or go back and change the outcome of a game, so there is no benefit for Los Angeles — only more frustration after another loss to an elite West team.
(h/t ProBasketballTalk)