Kevin Durant says he's 'a professional scorer' after his awful Game 6 shooting effort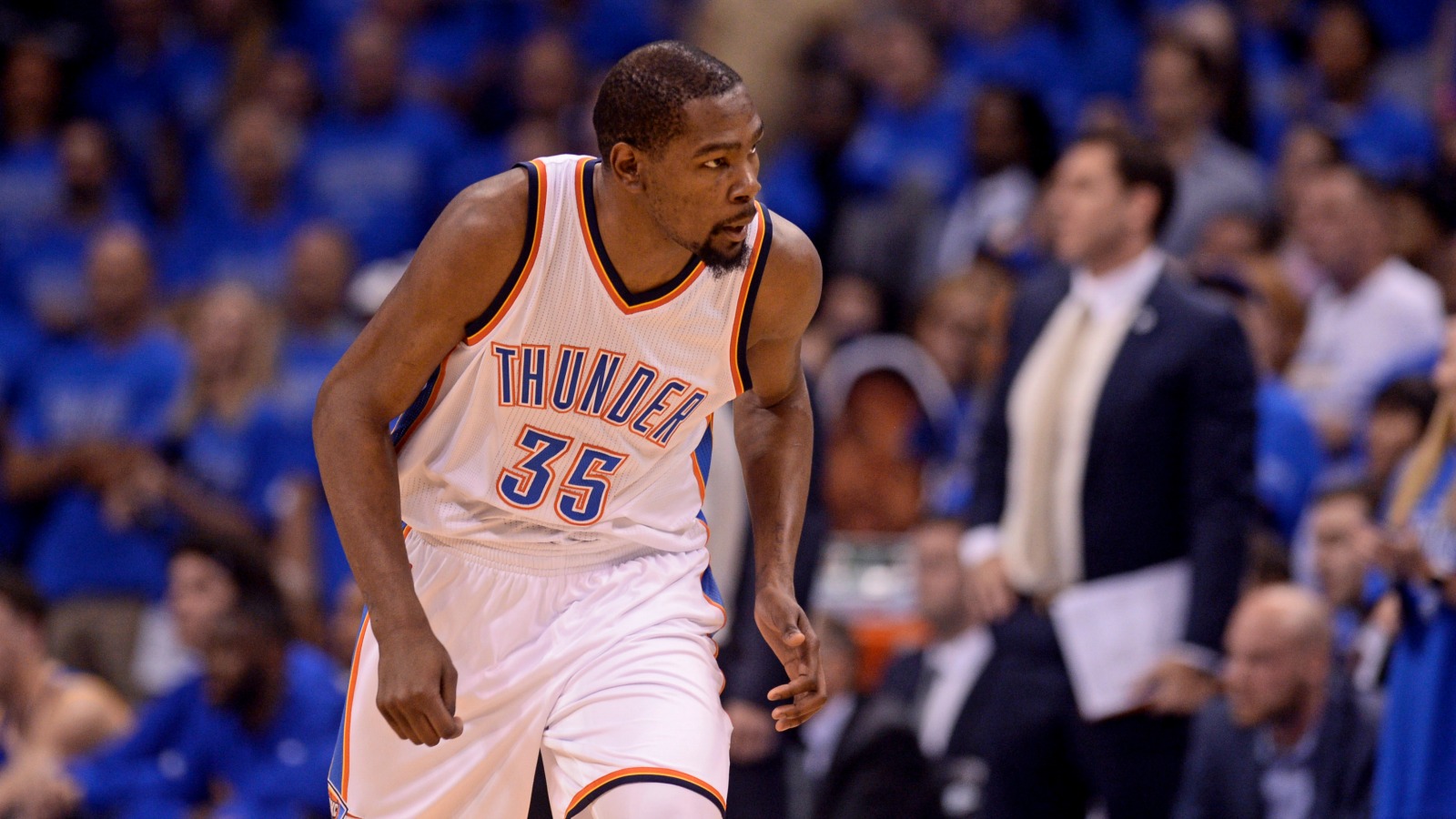 The Oklahoma City Thunder needed a vintage Kevin Durant performance in Game 6 against the Warriors. Instead, what they got was Durant's aggressiveness on offense contributing to Oklahoma City's eventual demise Saturday as the perennial All-Star went just 10 of 31 the Thunder's 108-101 loss.
The Thunder now face the real possibility of blowing a 3-1 series lead to a Golden State Warriors team that is gaining only more confidence each day.
But Kevin Durant wasn't searching for his confidence a day after hitting just one of his eight 3-point attempts. Quite the opposite, actually.
"On the offensive end, you don't have to worry about me," the four-time scoring champ said Sunday. "I'm a professional scorer. I've been doing this for so long. I'm not saying I'm going to have a great game every night or I'm going to shoot well every night. But I tend to figure things out on the offensive end."
KD:"On the offensive end, you don't have to worry about me. I'm a professional scorer…I tend to figure things out" pic.twitter.com/lk5B6tx5HG

— Anthony Slater (@anthonyVslater) May 29, 2016
The Thunder better hope Durant does figure things out before Monday's winner-take-all game. In the past two games needing just one win to advance to the NBA Finals, Durant shot a combined 22 of 62 from the floor, including 4 of 19 from deep.
There's no denying Durant's ability to score, but his shot selection has been suspect at best the past two games. The Thunder will need both Durant and Russell Westbrook to be aggressive in Game 7, but that aggressiveness cannot teeter into recklessness or the Warriors will complete the epic comeback.