Kevin Durant is nearing his return to Thunder lineup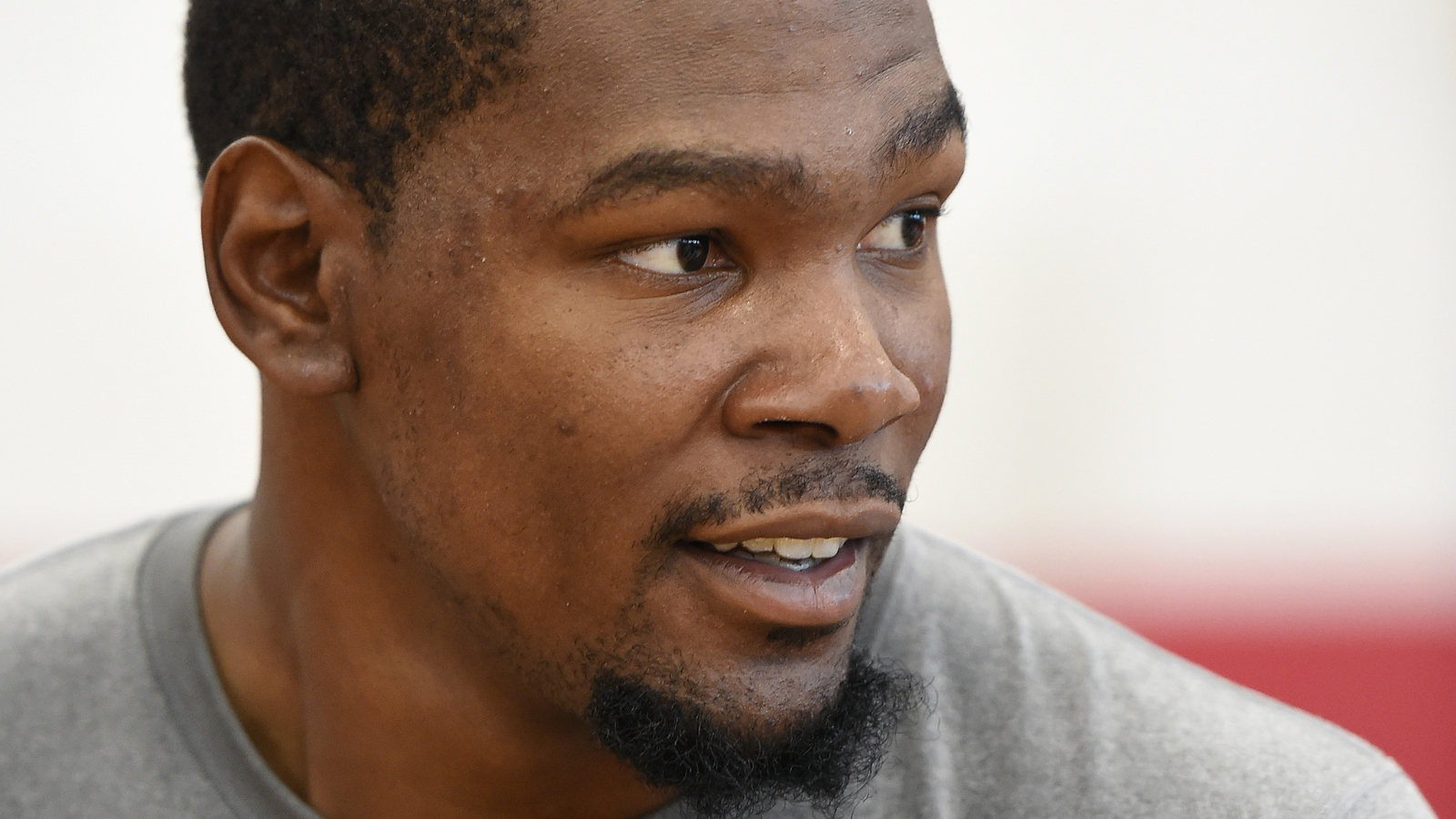 Oklahoma City Thunder superstar Kevin Durant is nearing his return to the Thunder lineup, according to The Daily Oklahoman.
Durant, who was diagnosed with a left hamstring strain last week, was reportedly seen getting shots up after practice on Wednesday and looked fairly mobile. Though Durant took set shots last week, he worked on specific drills with Thunder assistant coaches Monty Williams and Royal Ivey on Wednesday.
Besides just getting up jumpers, the trio worked on light jogging the length of the court, and having Durant beat their double team in transition and pull up for a 3-pointer.
"I hadn't really talked to anybody medically about him," OKC head coach Billy Donovan said. "I think he's doing more than certainly he was a week ago. How close he is to being able to return, I'm not really sure; I haven't been updated on that, but I know that he's doing more physically just me watching and seeing what's happened over the last week."
His teammates are taking notice, too.
"Looking good," Anthony Morrow said of Durant. "Looks like Kevin Durant. I think that our staff is doing a good job with him. He's doing a great job of being patient. I'm glad to see him getting up shots, taking it one day at a time. One thing he's doing is really staying in guys' ear, even from the sideline when he's out. To me, that's a sign of growth and leadership. He's doing that even more so than last year."
The Thunder plays the New York Knicks on Friday and the Dallas Mavericks on Sunday, both at home, so it's possible Durant returns for one of those matchups.