OKC fans show up in big numbers to greet Thunder at airport after Game 7 loss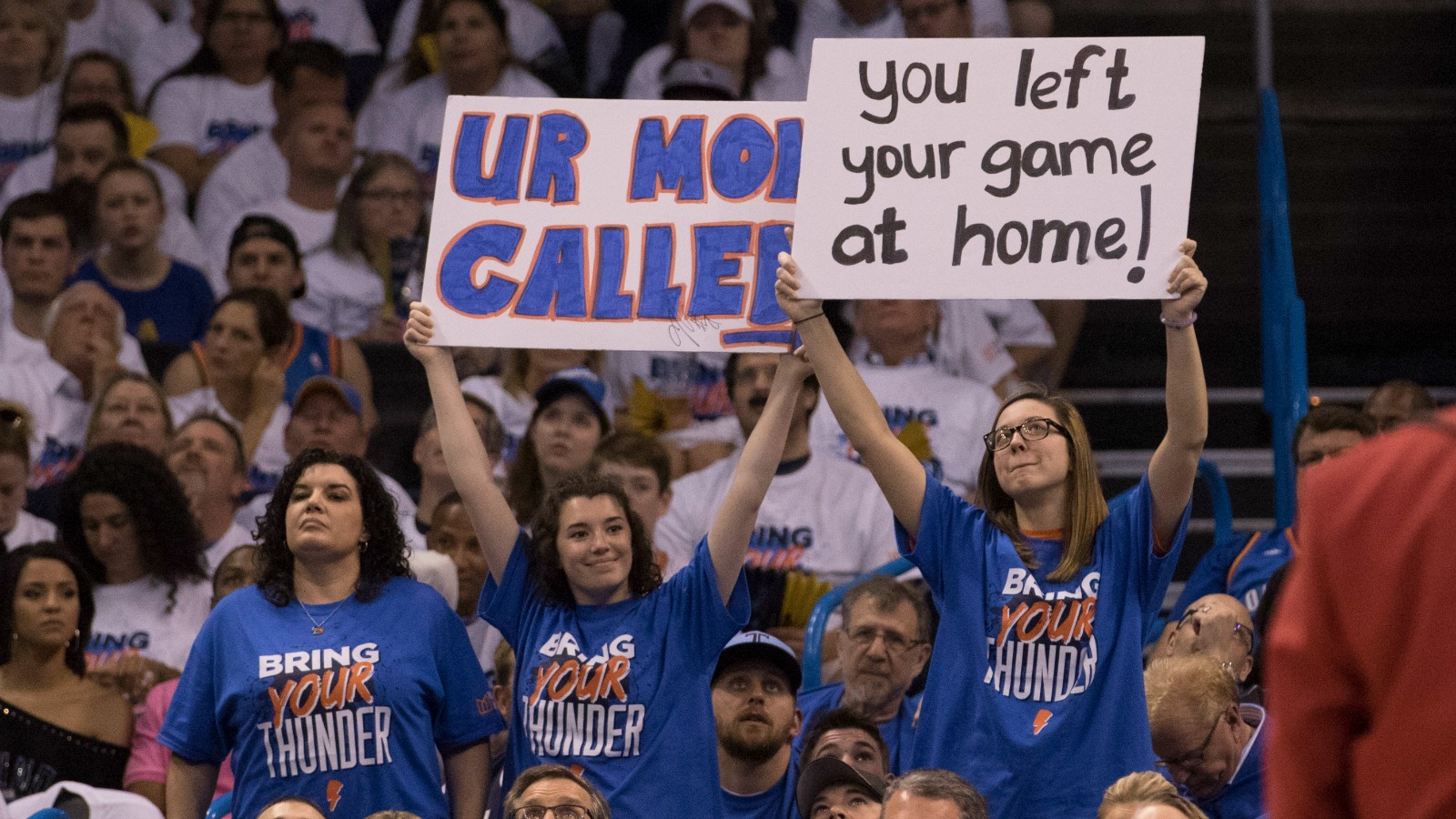 The Oklahoma City Thunder became the 10th team to blow a 3-1 series lead, but you wouldn't know it judging from the response Thunder fans gave the team at the airport Tuesday.
Hours after the Thunder fell to the Golden State Warriors 96-88, more than 1,000 fans showed up at the airport to greet the team. Players walked toward the chain-linked fence to acknowledge the fans.
Airport arrival. More the 1000 fans welcome team home. #ThunderNation, you are amazing!https://t.co/HyXgnWWKQ8

— OKC THUNDER (@okcthunder) May 31, 2016
Kevin Durant then grabbed a microphone and spoke to the fans.
"Every one of these guys came out and played as hard we can for you guys every single night," Durant said. "Just being here is amazing, seeing you guys is amazing."
Enes Kanter recorded the action and he and fellow big man Steven Adams gave the fans some love.
Thanks for the support #ThunderNation
Best Fans In The World!!! pic.twitter.com/ynQht8sBKp

— Enes Kanter (@Enes_Kanter) May 31, 2016