Oklahoma City's Enes Kanter takes a hilarious swipe at Kevin Durant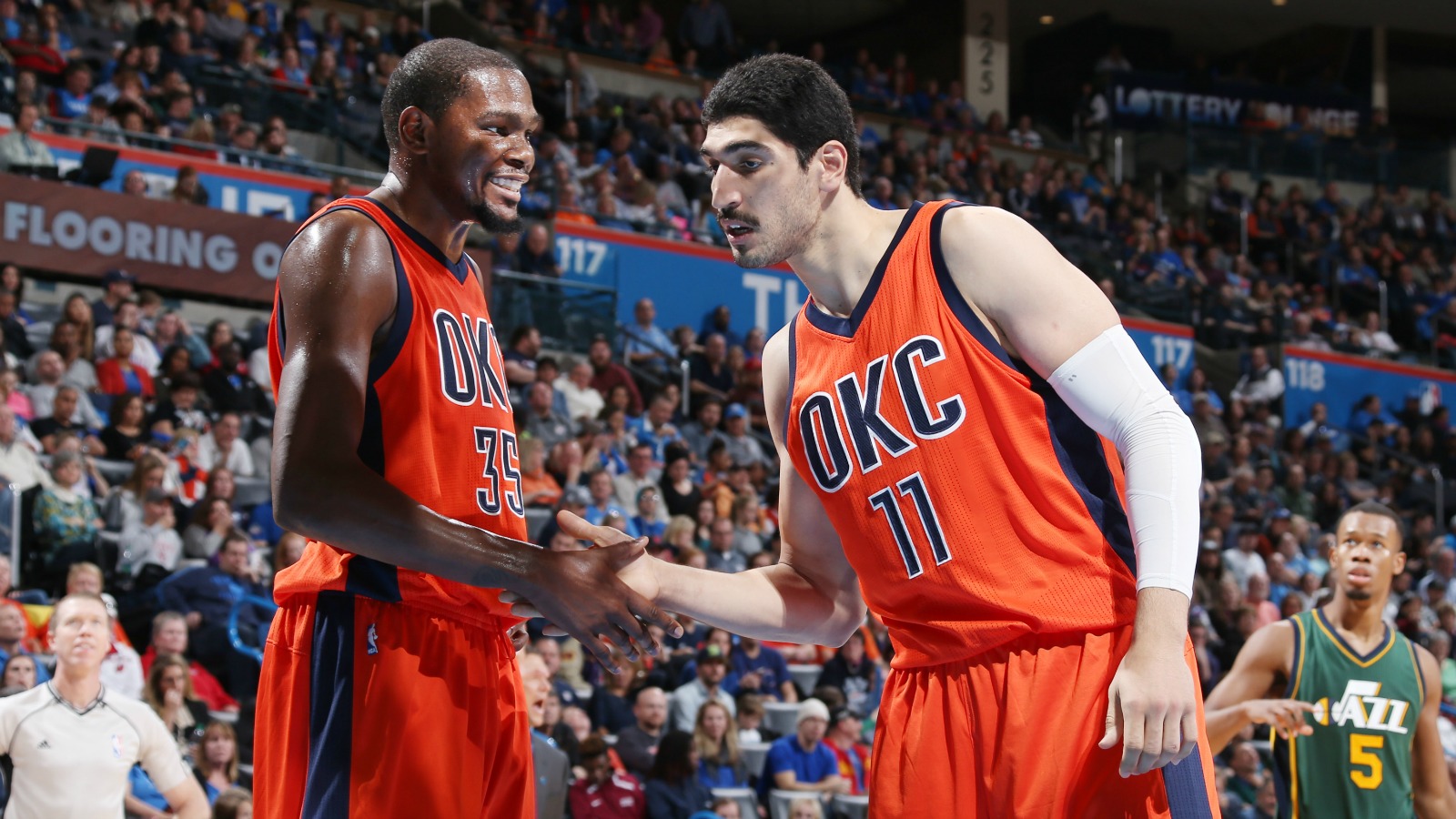 Oklahoma City Thunder big men Enes Kanter and Steven Adams had a hilarious conversation about their mustaches on Twitter, which ended with Kanter taking a not-so-subtle swipe at departed superstar Kevin Durant.
Kanter, who played part of last season with a glorious 'stache and formed the facial hair equivalent of Golden State's Splash Bros with Adams, announced on Twitter that he's regrown his moustache. Adams was none too impressed and rebuked Kanter, who responded with a very funny Durant reference.
Hey @RealStevenAdams
I'm baaack booyyy
with my #MuctacheGame
Can I be your bro again ?
Haha 😂😂#StacheBros 👨🏻👨🏻 pic.twitter.com/AmbYfeqjCc

— Enes Kanter (@Enes_Kanter) July 10, 2016
You think you can just come and go as you please!!! This ain't a game! Besides I've already found someone else 😤 https://t.co/PSxjPHePZ0

— Steven Adams (@RealStevenAdams) July 10, 2016
Noooooo 💔
Don't betray me like someone just did that to us 😉😂https://t.co/bm1XNJpnaw

— Enes Kanter (@Enes_Kanter) July 10, 2016
Kanter called for Thunder fans to quit burning their Durant jerseys last week and showed how fans could modify it into something more appropriate.
Don't waste and burn anymore jerseys #ThunderNation
Here is a good idea 😬 Lol pic.twitter.com/DEOV2wRkWV

— Enes Kanter (@Enes_Kanter) July 8, 2016
(Thanks to FTW! for sharing this story.)