Can the Thunder replicate the Warriors' success on offense?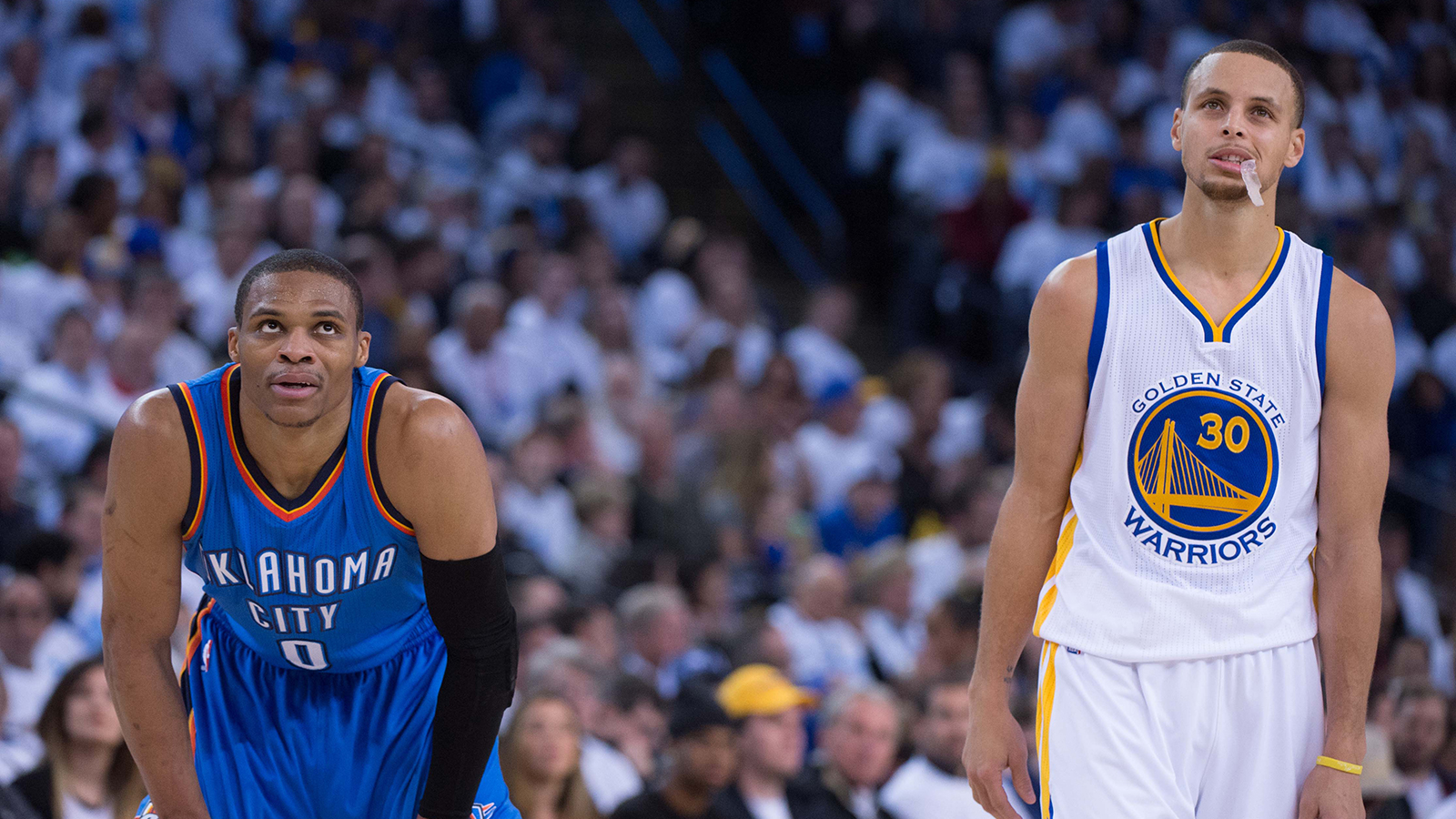 When it comes to making NBA shot charts, Kirk Goldsberry is the Kevin Durant of the bunch.
The Grantland.com contributor — who is also a professor and a visiting scholar at Harvard University — did a recent interview with The Daily Oklahoman while working on a piece about Russell Westbrook in Oklahoma City.
He discussed various topics, including the Oklahoma City Thunder's offense, Westbrook's most underrated skill, and parallels between the Thunder and Golden State Warriors.
Here is an excerpt from the Q&A:
"From what you've seen of the Thunder and its years of success, has it struggled sometimes to create the most optimal shot?
"When I think of the Thunder I think of two versions: When they're healthy and when they're not healthy. And when they're healthy, I've seen some of the most gorgeous basketball. Between Serge Ibaka's as one of the best catch-and-shoot midrange shooters on the planet, Kevin Durant's 50-40-90 year, and Russell Westbrook's just sheer force of offensive personality last year, it's been really good. But like any NBA team if you take away a few of the key parts, things start to break down in the offense. I think when you take away an MVP from a team like Durant, when you take away Russell Westbrook as the point guard, those good shots that were there when those guys were right are suddenly not so easy to come by. There's fewer double teams on the floor, there's less space suddenly when you can't spread the floor with these constant threats like Westbrook and Durant on the other side of the floor. That's when you see Ibaka suddenly having trouble with his shot. There's so many ecological forces at work.
"When I think of the Thunder, when they're right they have the potential to be the best offense in basketball. Going forward into this year, if they stay healthy, I don't see why this team can't be the most efficient team in basketball or definitely one of them with the Clippers, Warriors, Spurs, teams like that, with the movement (Billy) Donovan's going to put in. The number to watch is assists per game.
"You talked about the most efficient teams in basketball. Was Golden State sort of the perfect analytics storm in that it all came together for a team to finish well at the rim and hit a high volume of 3-pointers? Is the Thunder capable of a season like that or is the personnel different?
"I think there's an analogy there. Under Mark Jackson, Golden State kind of underachieved. Then they got a new coach, they instituted a new, fluid offense, they were fortunate health-wise – everyone was healthy for that first year … you look at that situation and there's certainly a potential for that because you have a new coach, the players are already talking about more movement in the offense, they're putting up these assist numbers, and, by God, they have the talent. So, I think they're as deep and as flexible on offense as Golden State. We're gonna have to wait and see if the new offense is as tactically advanced and efficient as Golden State's was, but I think it is fair to say they have the potential to have the same kind of offensive awakening this coming season that Golden State had last season."
This isn't Goldsberry's first foray with the Thunder. He's written about Serge Ibaka's expanding range, Russell Westbrook vs. Reggie Jackson, and the 2012 Finals.
Read the rest of the interview here.