OKC Thunder: Why We Shouldn't Start Panicking Just Yet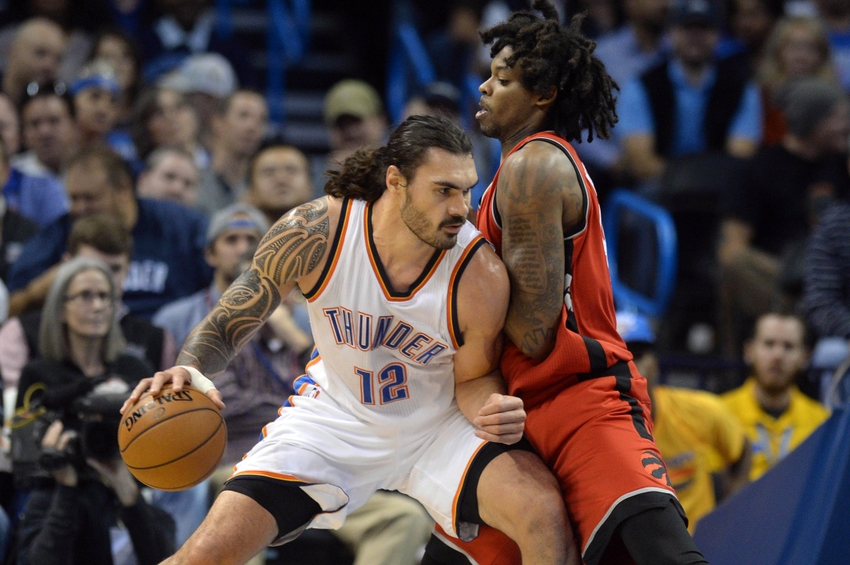 The OKC Thunder have lost four straight after starting the season 6-1. Thunder Nation is panicking, but for no good reason.
Are the OKC Thunder really a .500 team? Probably not. When we look back at the end of the regular season I think it's safe to say this will be their longest losing streak. The answer is in the birth certificates…
Currently the Thunder have the fifth youngest roster in the NBA. Of the four younger teams (Philly, Toronto, Portland and Phoenix) only two-Toronto and Portland-have better records than Oklahoma City. Unlike those two teams, OKC also has to worry about integrating a new identity AND new players.
Alex Abrines: 23 years old.
Semaj Christon: 24 years old.
Jerami Grant: 22 years old.
Joffrey Lauvergne: 25 years old.
Victor Oladipo: 24 years old.
Domantas Sabonis: 20 years old.
That's right. 6 of the 10 key contributors to the Thunder are both new to the team AND 25 or younger. In fact, the other four rotation players (Adams, Kanter, Roberson and Westbrook) are 23, 24, 24 and 28 respectively. In reality, the Thunder are MUCH younger than their 25.6 average; Nick Collison (36) and Anthony Morrow (31) bump that number up a bit.
For the returning guys, they are learning to play OKC Thunder basketball without [REDACTED] for the first time. Not only are they learning to mesh together, they are also learning to play a whole new offensive system.
Want your voice heard? Join the Thunderous Intentions team!
It makes sense that the team is struggling right now. After getting off to a hot start, teams around the league realized how to defend the Thunder. OKC has visibly been frustrated by their inability to score and that has affected their defensive intensity. You may not like it, but that's normal for a young team.
More from Thunderous Intentions
Tonight's game against the Rockets has the potential to break the streak or continue this downward-spiral. Houston will be playing without Patrick Beverley so the Thunder should be able to score with ease tonight. However, if they can't stop Houston on offense than OKC will lose their fifth straight game.
It all starts with effort. Young players tend to get down on themselves when things go awry; mental fortitude is just as important as physical tools in this league. Luckily for the Thunder, they have one of the best college coaches of his generation coaching this team.
Billy Donovan could be the savior for this team. But will he actually follow through with that potential? We'll find out this week.
This article originally appeared on