OKC Gets Thunderstruck By The Sacramento Kings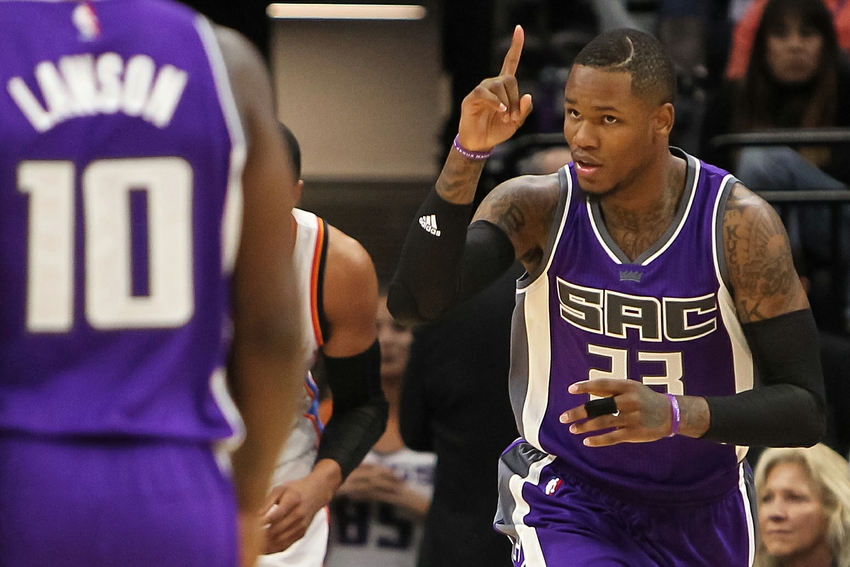 The winning continues for the Sacramento Kings as they defeated the Oklahoma City Thunder tonight by a score of 116-101.
Notable players from the Kings' roster were Rudy Gay who recorded 17 points and 9 rebounds, Darren Collison who scored 21 points, and DeMarcus Cousins who recorded 36 points and 13 rebounds.
The Kings continue to play competitive against their opponents this season. To start the game, Sacramento was able to tie with the Thunder 27-27, and after that, the purple and white took the lead and continued to gradually expand it until the clock hit triple zeros.
Although the record doesn't show much, the Kings are playing with a level of effort that is refreshing for Kings fans to witness in their new and improved home in the Golden 1 Center.
It is very doubtful that the the Kings will make the playoffs this season, but what is certain is that the team is improving, and their recent play has proven that.
The Kings will have the chance to increase their winning streak on Friday when they against the Houston Rockets.
This article originally appeared on