Okafor and Towns bring Minnesota two very different skill sets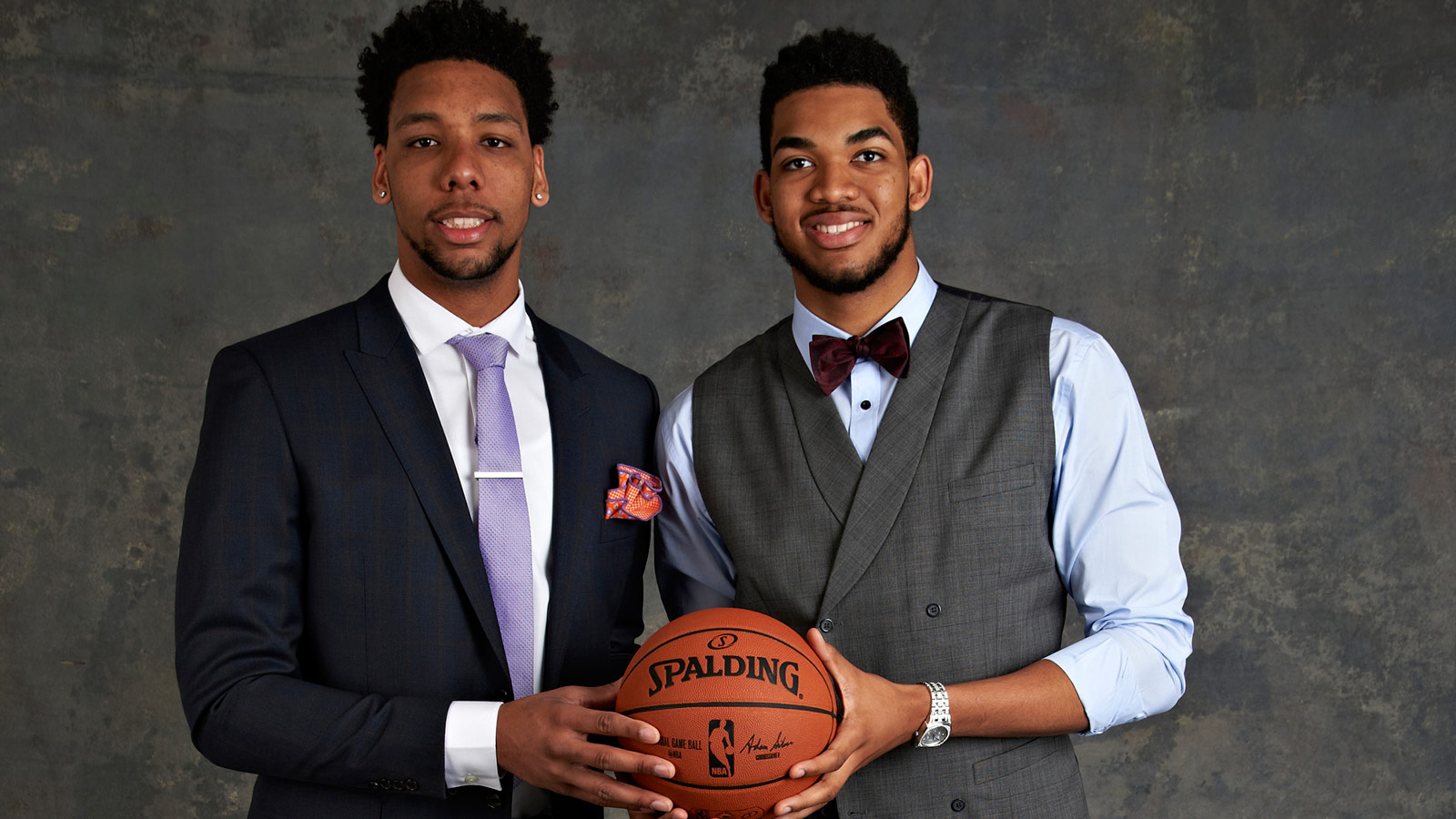 Barring the incredibly unlikely event Minnesota trades its first overall pick in the 2015 NBA draft, it's almost certain either Jahlil Okafor or Karl Anthony-Towns will wear a Timberwolves jersey next season.
Both are huge centers, but they bring very different skills to the table. Here's a deeper look, courtesy of the Star Tribune's Jerry Zgoda:
"Towns is the prototypical new-age big man: A mobile center and two-way player who also projects as an NBA power forward because of his shooting ability and quick feet that will allow him to play farther out on the floor. Those are important traits in a league in which the pick-and-roll play and three-point shooting prevail. NBA executives and scouts also seem to deem him the draft's consensus No. 1 pick, which doesn't necessarily mean the Wolves will select him first because Okafor is the tantalizing throwback: a primarily back-to-basket, offensive-minded center with fancy footwork and sweet moves not seen from a rookie in, well, maybe a couple of decades."
The death of the low-post game is a bit premature, but Towns' defensive ability, superior free-throw shooting and outside range gives him a slight advantage to succeed at the NBA level.
Okafor may very well have a Hall of Fame career, but the Timberwolves would be wise to invest in a skill-set that translates more seamlessly to the modern era.
(h/t: Star Tribune)
Photo Credit: Jennifer Pottheiser/NBAE via Getty Images